If it`s your first time visiting Patagonia, you have to know that there are three places you should include in your itinerary.  El Calafate, to visit Perito Moreno Glacier; El Chaltèn to enjoy trekkings to Fitz Roy Massif, and Torres del Paine. The three gems in Patagonia.
El Calafate & Perito Moreno Glacier
From el Calafate, you can visit this incredible attraction in Patagonia. Perito Moreno Glacier is one of the unique glaciers in the world,
that are in equilibrium. Continues to accumulate mass at a rate similar to that of its loss.
El Calafate is 80 km from Perito Moreno Glacier along a paved road (50 km.). The last 30 are within Los Glaciares National Park. From de very beginning, the trip brings you many pleasant surprises. Upon leaving El Calafate, to your right, you encounter Redonda Bay, in Argentino Lake teeming with a great variety of fowls: black neck swans, flamingos, flying steamer ducks, Southamerican coots, and upland geese. The distinctive yellow hue of the countryside is due to a coarse grass that grows in this area called the broomsedge.
During the first 40 km you travel through the Patagonian steppe. Then, once you enter the National Park there is a noticeable change in the vegetation, now basically f
ormed by nires (nothofagus antartica), guindos (nothofagus betuloides) and lengas (nothofagus pumilio); some isolated canelos (drimys winteri) and many colored flowers, among them the intense red colored notro (embothrium coccineum), the typical flower of the Andean Patagonian Forest.
Once at the Glacier, the visitor is overwhelmed by the impressive spectacle and can appreciate the many unforgettable vistas of the glacier from the walk paths. There is a restaurant, a snack bar, restrooms, and a pay campsite within the Moreno Glacier area. This is a full-day excursion
You can choose to walk over the glacier and enjoy the incredible Minitrekking. The two hours circuit that follows introduces you to the fascinating landscape of the glaciers: streams, small lagoons, gullies, crevasses and plenty of ice formations of the most incredible blues. The trekking is moderate. The ice surface over which you walk is irregular but firm and safe. You will receive explanations about flora, fauna, and general glaciology of the region and also about the particular phenomenon that happens in the Perito Moreno Glacier and eventually produces its rupture.
After the walk, a stroll through the forest brings you back to the shelter.
Of course, from El Calafate, you have many other activities, like boat navigations in Los Glaciares National Park to see different glaciers in the Argentino Lake, horseback ridings, activities in 4x4 vehicles, and more. What I suggest is to stay a minimum of 3 nights there.
For more information, you can check our website www.peritomorenoglacier.com and minitrekking.com

El Chaltèn: the gate to Fitz Roy Massif
El Chaltèn is the meca for the trekking lovers. Yes, the Fitz Roy Massif is just a few hours walking from this small village located in Santa Cruz Province in Patagonia. It`s located on the riverside of Rio de las Vueltas, within Los Glaciares National Park, near the base of Cerro Torre. It`s located 220 km north of El Calafate.
From El Chaltèn, famous trekkings depart, such as those to the base of surrounding peaks and glacial lakes, such as Laguna Torre, and Laguna de Los Tres, near the base of Fitz Roy. how many nights there? Well, let me suggest two, maybe three. It depends of the time you want to spend walking the area. For more information, visit our website minitrekking.com
Short trekks and Half Day Trekks from El Chaltèn
If you are not used to walking in the mountains or if you doubt of your physical condition it is highly recommended that you start doing short walks before undertaking hikes of longer trekkings.  Some good activities can be Cascada  Magarita (2 hours), Los Condores - Las Aguilas (2 hours), and El Chorrillo del Salto (3 hours)
Even if you have no experience in trekking, you can take any of these walks that take you to extraordinary viewpoints. These hikes are not the most demanding ones but they will assure you the best memories of these landscapes of Patagonia: Mirador of Cerro Torre (3.5 hours), and Laguna Capri (4.5 hours).  These are very nice trekkings you can do!
Full day trekkings from El Chalten
These are the most demanding ones, those that every enthusiastic walker dreams of accomplishing in El Chaltén. Your day should start very early in the morning because there will be several hours of activity and numerous stops to get your energy back. Once on the trail, there are no places to buy what you forgot to carry in your backpack, so make sure you have the necessary food, water and clothing for the entire day. Are you ready?: Trekking to Laguna Torre (8 hours), Laguna de los Tres (9 hours) Loma del Pliegue Tumbado (8 hours). These are moderated trekkings
I promise to add more information soon about trekkings available in El chaltèn.

Torres del Paine National Park: the highlight in the Chilean side of Patagonia
The third gem in Patagonia is Torres del Paine. It`s a vast park, with a total extension of 182.000 hectares, and receives around 250.000 visitors each year. Torres del Paine National Park is a national park encompassing mountains, glaciers, lakes, and rivers in southern Chilean Patagonia. The Cordillera del Paine is the centerpiece of the park. It lies in a transition area between the Magellanic subpolar forests and the Patagonian Steppes. The park is located 112 km (70 mi) north of Puerto Natales and 312 km (194 mi) north of Punta Arenas. So, you can stay in Puerto Natales and visit the park in a full-day trip, or choose a hotel in the park, and enjoy many activities available: trekkings, horseback ridings, boat navigations, and more. Which are the most popular activities? Check the list below:
Trekking to the base of the Towers
One of the highlights of any trip to Torres del Paine national park is a hike to see the towers that give the park it's name. Like Cleopatra's needles, these towers rise sharply into the air. At the base of the towers, a turquoise lake sits prominently. Many hikers make the trek early in the morning. At dawn, the towers are the first illuminated by a blaze of orange, giving the appearance that they are burning against the deep blue backdrop of the sky.
Trekking to the mirador in Frances Valley
Valley Frances is located in the middle of the W trek, sandwiched between the trail to Lago Grey in the West and the hike to the towers in the east. It is the middle stroke of the "W" if you will. To reach the mirador, you will hike about an hour's distance north of Campamento Italiano, a free camping site located at the base of the valley. If you are lugging your backpack along, you can drop it off at Italiano and pick it up on the way back. Once you reach the mirador, stop and listen for the sound of mini avalanches. You'll probably have heard a few on the way up - the noise is louder than you would expect. The problem is, they usually occur when you are not paying attention, so trying to spot the tell-tale snow that cascades down the cliffs of the nearby mountain range like a snowy waterfall is not always easy. A few hundred feet before the mirador is a good place to stop and take a lunch break on one of the huge boulders scattered along the valley. With some patience, you should be able to spot the avalanches.
Ice Trekking on the Grey Glacier
Another experience that will make you feel cut off from civilization, is ice hiking on Glacier Grey. Many people know it's possible to ice hike on the Perito Moreno Glacier in Argentina, but far fewer know it's possible on Glacier Grey as well. And it may just offer a superior experience. Unlike Perito Moreno, there is only one operator allowed to take tours on Glacier Grey, which means your group is totally alone on the glacier. It's possible for complete beginners to make the ice hike, however, you must be at least 15 years old.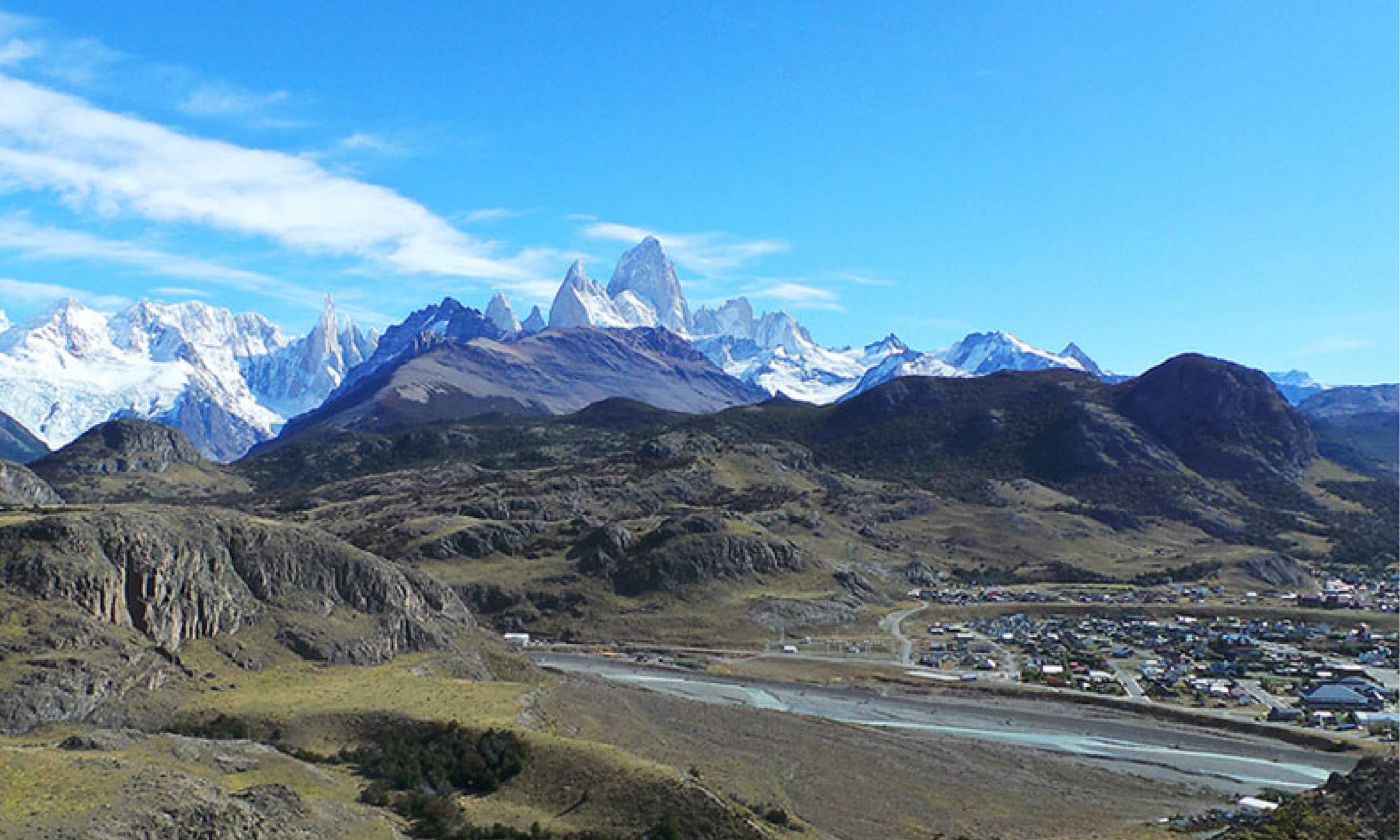 A SUGGESTED ITINERARY TO ENJOY PERITO MORENO, EL CHALTÈN, AND TORRES DEL PAINE
Well, it`s just an option, but it`s what I suggest if you want to enjoy trekkings and maximize the time in each place. Let me suggest 10 days to stay in the best of Patagonia:
Day by day itinerary
Of course, you can start from El Calafate if you want. It`s just an option:
DAY 1 - TORRES DEL PAINE NATIONAL PARK
Arrival to Punta Arenas or Puerto Natales. Transfer to a hotel in Torres del Paine National Park. 3 nights of accommodation with breakfast in Hosteria Rio Serrano.
DAY 2 - TORRES DEL PAINE NATIONAL PARK
Free time to enjoy many trekkings available in the park, or boat navigation to Grey Glacier for example.
DAY 3 - TORRES DEL PAINE NATIONAL PARK
Free time to enjoy many activities available in the park.
DAY 4 - TORRES DEL PAINE NATIONAL PARK - EL CALAFATE
After breakfast, transfer to bus station to take the public bus to El Calafate. Arrival and transfer to Hotel Lagos de El Calafate - 3 nights of accommodation with breakfast
DAY 5 - EL CALAFATE 
After breakfast, we start full-day tour to Perito Moreno Glacier. Include the mini trekking to walk over the ice of the glacier and after that, free time to enjoy the overview of the glaciers from the trails. Return to the hotel.
DAY 6 - EL CALAFATE
After breakfast, we start full-day boat navigation in Argentino Lake, to visit different glaciers in Los Glaciares National Park. Return to the hotel in El Calafate
DAY 7 - EL CALAFATE - EL CHALTEN
After breakfast, transfer to the bus station to take the public bus to El Chaltèn. Arrival and transfer to Hosteria El Puma. 3 nights of accommodation with breakfast
DAY 8 - EL CHALTEN
Free time to enjoy one of the available trekkings to Laguna de Los Tres or Laguna Torre for example. These are full-day trekkings
DAY 9 - EL CHALTEN
Free time to enjoy one of the available full-day trekkings.
DAY 10 - EL CHALTEN - EL CALAFATE 
After breakfast, transfer to the bus station to take the public bus to El Calafate Airport
BOOK A TOUR TO ENJOY EL CALAFATE, EL CHALTEN AND TORRES DEL PAINE!
Click in the image below and check departures, dates, rates, and more!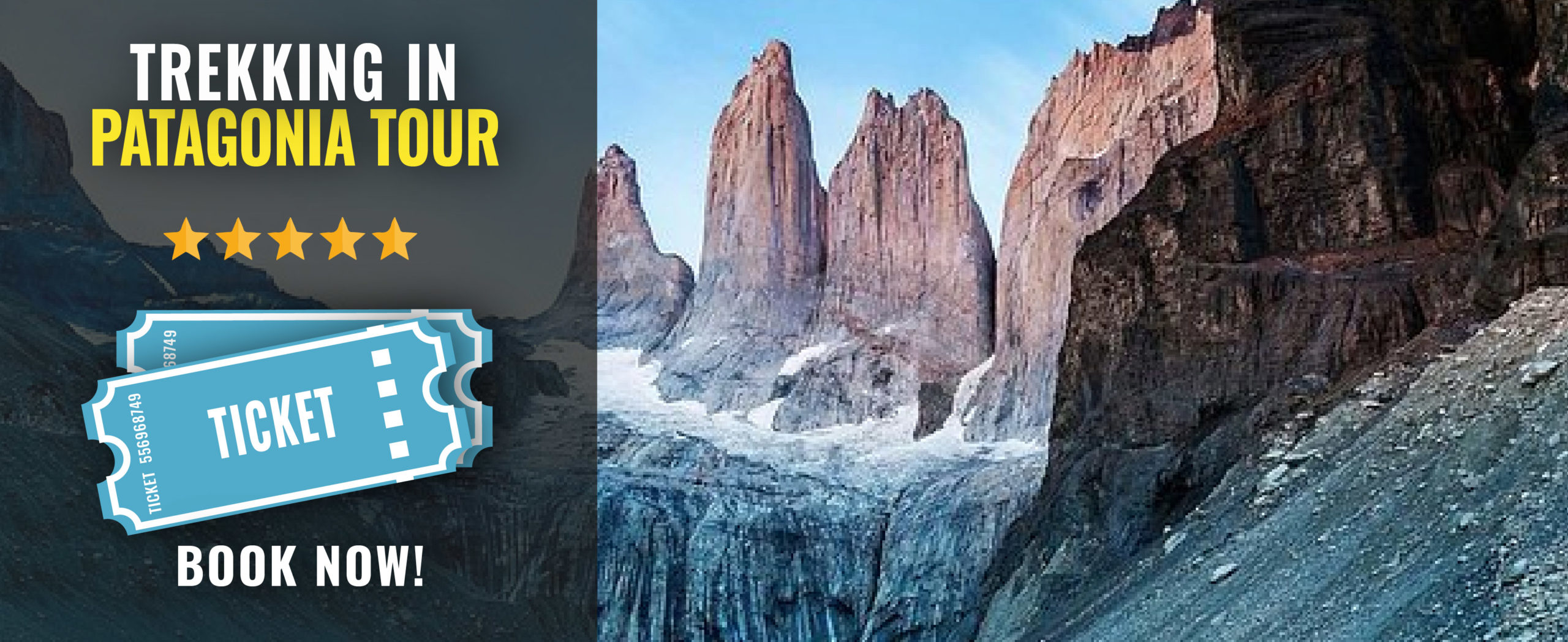 Thank you!