Performing Tours in South America
We organize unique tours for choirs, bands, jazz bands and other music tours. Our Music Manager will organize unforgettable venues while you visit the best destinations in our continent. 
Enjoy our specially designed programs for Choirs, Orchestras, Bands, Jazz Bands and Music Groups in general to perform while you visit South America!
We developed since 2005 a special area to receive your music groups: Choirs, Orchestras, Bands. We work with our Music Manager to offer the best performing tours for your groups. Feel free to fill the following form. We will quote services for your group as soon as possible. If you have any question, just email me at info@ripioturismo.com  We´re ready to help you!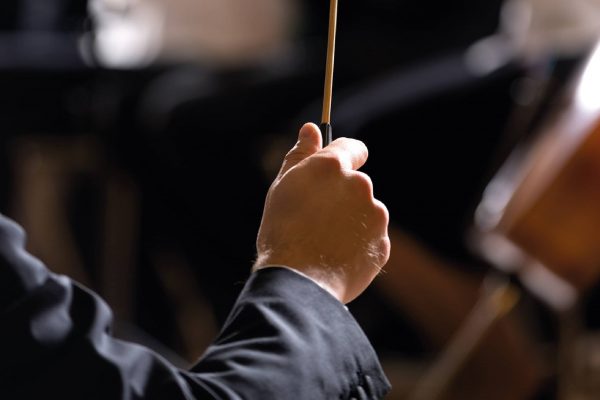 A wonderful 7-week program specially designed for your music group: choir, band, jazz band or orchestra, to discover Buenos Aires with three venues specially arranged by our Music Manager...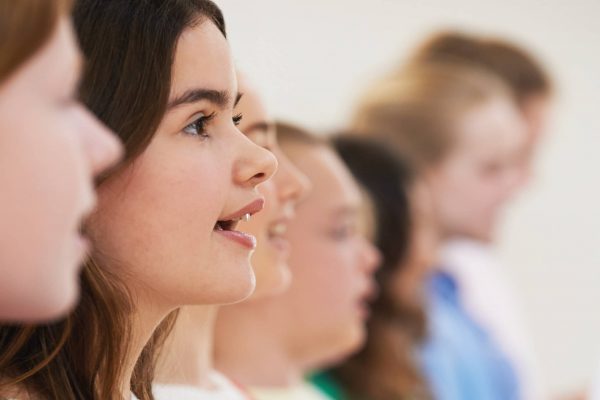 Perform in Buenos Aires and in the southermost city in the world! Amazing isn´t it? Enjoy our 7-night program including three venues and a special MasterClass, and visit Buenos Aires and Ushuaia...
Learn more about Tango and other argentinian rhythms in Buenos Aires
A great 7-night program with one venue and threee different MasterClasses with renowned musicians to learn more about the Tango and other local rhythms like Chacarera, Zamba, Malambo, Chamame and the Candombe Uruguayo. 

Take a look to this special program specially designed to learn more about the most important argentinian music, with renowned musicians and our Music Manager...
Performing in Buenos Aires, Iguazu Falls, Cordoba and Salta...
Combine Buenos Aires with other great destinations in Argentina, to perform and enjoy visiting incredible landscapes: the incredible Iguazu Falls, the colorful Argentinian Northwest, or Cordoba one of the most important cities in the country.
Enjoy a performing tour in Buenos Aires and Rio de Janeiro
Enjoy a wonderful 7-night specially designed pogram for choirs, orchestras, bands, music groups in general, to perform in Buenos Aires and Rio de Janeiro, and visiting the most important places in each city…

The perfect program to visit Buenos Aires and Rio de Janeiro with your music group and learn more about local rhythms like Tango, Samba, Bossa Nova, Chacarera and more... Our Music Manager will arrange special venues to perform in these two amazing cities in South America...
We love performing groups. What´s included?
In 2021 we arrive to our 21th anniversary in the market, and some of the areas we developed last 10-12 years is our Music Department. We will arrange best venues for your choir, band, orchestra or jazz band, to perform in main cities of South America and enjoy traveling our continent. We have many options, and of course, Buenos Aires is one of the main attractions, due to the wide cultural offer and international interest.
Of course, you can visit our website and check our catalog for Performing Tours, but one of the most requested programs is based in Buenos Aires. It`s an example, we have many options available.
You can see many options in the previous area, with tours to visit South America with performing options. Below, you have an overview of what´s is usually included in our programs:

PERFORMING TOURS IN BUENOS AIRES, ARGENTINA
7-NIGHT PROGRAM
It`s one of the most requested programs. Take a look at our 7-night Performing Tour in Buenos Aires.
What`s included:
– 9 nights of accommodation with breakfast in a centrally located 4-star hotel or 3-star hotel
– 3 venues with all performing arrangements included (see below)
– 1 MasterClass with a prestigious local musician included
– Daily breakfast
– 7 dinners, 1 lunch. We include a special Welcome Dinner, a Dinner Tango Show, and a special Farewell Dinner
– Free Tango Classes for people interested in learning how to dance Tango
– All transfers and visits in Buenos Aires and Iguazu Falls
– Tour Manager and Musical Manager Assistance
– 24-hours phone assistance
Musical Arrangements:
venues:
– Cathedral: Estimated audience of 600
– Church: Estimated audience of 400
– Church: Estimated audience of 400
– Grand Hotel Iguazu Auditorium: Estimated audience
Master class:
– Singing class. Tango. The vocal technique (singing and speaking). Breath control, voice impostation. (*)
– Folkloric Rithms (Chacarera, Zamba, MAlambo, Candome). Practical Insights about interpretation (instruments provided: Bombo, guitar, piano, conga, bongo). Ear training.
Promotion:
– Press release in major Buenos Aires newspapers & Radio Stations
Performing in Buenos Aires, a day by day itinerary
DAY 1: BUENOS AIRES
Arrival to Ezeiza International Airport. Our guide will be waiting for the group to transfer to our hotel in the city. We will offer a quick overview of the city and then, arrival to the hotel. 7 nights of accommodation with breakfast. Free time to relaxing or explore the city at your own. There are many attractions close to the hotel.
At night, Welcome Dinner in the renovated dockside area of Puerto Madero where you can enjoy a buffet dinner of typical foods.
DAY 2: BUENOS AIRES
After breakfast, we will start a Buenos Aires City Tour, highlighting many of the important landmarks and buildings in the city, as well as it various neighborhoods, including La Boca, San Telmo, La Recoleta, and Palermo. During our tour we will explore the Colonial Center including, Plaza de Mayo, the Cabildo, Casa Rosada, the Cathedral, the Obelisk, the Congress, the Government House and the wide 9 de Julio Avenue, as well as the Puerto Madero Riverfront. During our city tour, we will also take a guided tour of the Colon Theater, one of Buenos Aires finest attractions. Buenos Aires's golden age of prosperity gave birth to this luxurious opera house, which has hosted Luciano Pavarotti, Julio Bocca, Maria Callas, Plácido Domingo, Arturo Toscanini, and Igor Stravinsky. The project took close to 80 years to complete, but the result is spectacular. The majestic building, completed in 1908, combines a variety of European styles, from the Ionic and Corinthian capitals and French stained-glass pieces in the main entrance to the Italian marble staircase and French furniture, chandeliers, and vases in the Golden Hall. In the main theater, which seats 2,500 in orchestra seats, stalls, boxes, and four rises, an enormous chandelier hangs from the domed ceiling painted by Raúl Soldi. The theatre's acoustics are world-renowned. In the afternoon/evening, fist concert (in a Theatre, Church, Cathedral, School)
DAY 3: BUENOS AIRES
After breakfast, our guide will escort the group in a half-day walking tour to visit for example Recoleta Area, or visit an interesting museum-like Museo Evita, or the Malba Museum.In the afternoon/evening, the second concert (in a Theatre, Church, Cathedral, School)
At night, Dinner at the hotel
DAY 4: BUENOS AIRES
After breakfast, we will start trip to the north area of the city. We will explore the Parana River Delta, an extraordinary ecological zone. We will board the picturesque Tren de la Costa (Riverside Train), and take a scenic ride along with the Rio de la Plata coast, affording us beautiful views of the region's luxurious residences and its lovely coastline. We will stop at San Isidro station to visit its attractive shopping center. A short walk around the town takes us to the San Isidro Cathedral before returning to the train, which will depart for Tigre. Upon our arrival in Tigre, we will enjoy the natural scene, and crafts at the Fruit Dock in Tigre. Interestingly, ninety million tons of sedimentation carried by the Parana River each year produces an accumulation of land of approximately 20 inches, which form the different islands that constitute the Delta region, including Tigre. Our afternoon concludes as we return to the City and enjoy Tango Dance Lessons. This evening we will enjoy a Tango Show featuring the world-renowned passionate music and dance native to Argentina
DAY 5: BUENOS AIRES
After breakfast, the group will assist to a MasterClass offered by a prestigious musician, to learn more about some local rhythms like Tango, Zamba, Chacarera, and more. (we will adapt the musician to the group). In the afternoon/evening, third concert (in a Theatre, Church, Cathedral, School). Dinner at the hotel
DAY 6: BUENOS AIRES
Today we will enjoy an excursion to the Pampas and visit a typical "Estancia" or farm. The Pampas is one of the most important economical areas in Argentina and gauchos once made a living farming this smooth landscape with monotonous vegetation of small bushes, grass, and gramineous. On the Estancia, the gaucho traditions are kept alive and we will spend a wonderful day in the countryside getting to know a typical Argentine ranch, where many agricultural and cattle raising activities are carried out by modern gauchos. On arrival, we visit the Estancia House (Museum) before enjoying a snack sampling delicious local homemade empanada pastries. There will be activities such as horseback riding and sulky rides (one-horse carriages), before a Typical Asado Lunch, a delicious barbecue with famous Argentine beef. We will also enjoy a Dance and Music Show with typical gaucho dance and music. This is followed by an opportunity to admire the gaucho's skills on their horses as we view Cuadreras and Ring Races. We return to Buenos Aires for the evening and dinner will be at the hotel
DAY 7: BUENOS AIRES
After breakfast, our guide will pick the group up to start a half-day shopping tour. Free afternoon. At night, Farewell Dinner in a very good restaurant in Puerto Madero Area.
DAY 8: BUENOS AIRES
After breakfast, check out and free time until transfer to Ezeiza International Airport