Day 1
BUENOS AIRES: Arrival to the capital city
Welcome to Buenos Aires, the capital city of Argentina and one of the most important cities in South America. After arriving at the International Airport, called Ministro Pistarini and known by the name of Ezeiza, you will be ready to enjoy the European style in the architecture, history, the unique experience of tango, great gastronomy, and the warmth of the local people called "Porteños". You will stay 3 nights in this unique city and the first day is free to rest. But, if you`re an active person, interested in make some great activities just after arrival, take a look at our optional tours before continue reading. We have many options to offer for any kind of traveler, check details in the following list:

Day 2
BUENOS AIRES: City Tour & Dinner Tango Show
After breakfast, we will start a 4-hour city tour visiting the best of Buenos Aires. As we told you, Buenos Aires is one of the most european cities in South America, to be honest…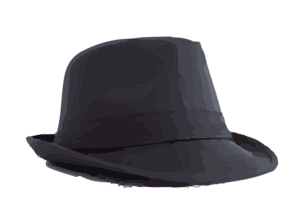 the most. And it`s because the european influence in the architecture of the beginnings of the past century, when Argentina was the sixth country in the world…
Our tour includes different areas in the city. We will enjoy La Boca, one of the most famous places, that includes Caminito and Boca Juniors Stadium called "La Bombonera". Of course, we will visit San Telmo, another traditional place in Buenos Aires. Please note, on sundays the famous San Telmo fair will be opened where you can find many interesting antiques.
Our tour also includes the visit to the traditional Plaza de Mayo, with the Government House called "Casa Rosada", the Cabildo, the Cathedral, and all the history around this emblematic square. We will see the Obelisk and 9 de Julio Avenue. Then, Colon Theatre, one of the most important opera houses in the world. You can take a guided visit if you want, but it`s important to buy tickets in advance. Check with us about this optional activity with more details.
This tour will allow us to get to know other areas of the city, like neighborhoods of Recoleta, Palermo and Puerto Madero, a renovated dockside area with a rich gastronomy offer, where you can finalize your tour and enjoy a great lunch and taste the local gastronomy.
After this tour, you`re free to enjoy the city at your own. There are many activities to do, like the visit to Colon Theatre with Walking Tour, or the excursion to Tigre Delta.
In the evening, you can enjoy some optional tours, like an amazing Tango Show, or a Buenos Aires by night activity before return to your hotel and rest for our next trip tomorrow. Check our options below.
Day 3
BUENOS AIRES: Enjoying the countryside. Visit to an estancia in the Pampas
After breakfast, we will start our tour to the Pampas, to visit one of the traditional estancias or farms. It`s one of the classic visits you can enjoy during your stay in Buenos Aires.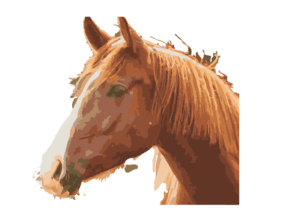 usually called "Fiesta Gaucha" and where we will make activities associated with the local traditions, like the typical "Asado Criollo", an unforgettable horse riding, and the traditional folklore show. After lunch which is included of course, we will enjoy some gaucho demonstration with horses, in activities called Carreras de Sortijas.
Return to the hotel is around 5 pm, and you have some free time for rest, or may be enjoy some of our optional activities available below. We`re ready to help you
Again, evening is free to choose any of our available activitites. Check below
Day 4
BUENOS AIRES: Good bye to the big city
After breakfast, free time until transfer to the local airport to take flight or to pier to take boat to our next destination.
See optional excursions available and details in the list below
TRELEW: Welsh Culture and Dinosaurs of Patagonia
Arrival to Trelew Airport or Puerto Madryn Airport. Trelew is one of the most important cities in the province of Chubut, and arrival place for people who want to visit Peninsula Valdes. Was founded by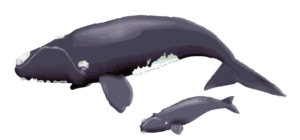 welsh colonos that arrived to Patagonia in century XIX.  We will go directly to your hotel in Puerto Madryn, main city in the area and gate to visit the incredible Peninsula Valdes.
Of course, it`s your first day in Puerto Madryn and a good idea would be to rest, or maybe take a walk at your own in the city, but if you`re an active person, and the activity is available, I suggest taking the visit to Doradillo Beach, to enjoy the incredible whales and their carves, just a few meters from the coastline. It`s a unique and amazing show of nature! You can see the optional below, but please check the calendar, this activity is usually available during June to middle September season.
Day 5
PENINSULA VALDES: A sealife paradise
After breakfast, we will start one of the typical excursions in the area, the visit to Peninsula Valdes, place full of sealife. Yes, you can find whales and penguins, but also sea lions,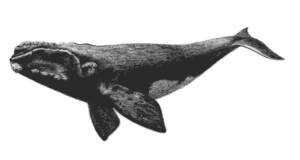 elephant seals or sea lions, birds, and other land animals like maras, guanacos, foxes, and more. We will arrive to the Peninsula throught the called Istmo Ameghino, where we will find an interpretation center and you can watch some birds in the Bird`s Island with binoculars. After that, we will go directly to our main stop which is Puerto Piramides, a small village which is the gate for many activities available. One of them, is the famous whale watching to enjoy whales from a boat. It`s an optional and there are different options you can check below. This activity will be available only during whale season, from June to middle December.
After enjoying whales, we will go directly to Caleta Valdes, to enjoy two colonies: sea lions and elephant seals. Again check our calendar to see the fauna you can see during your visit.
We will return to Puerto Piramides to overnight there and visit the penguin colony of San Lorenzo next day if your visit is during penguin season.
Please check optionals available below.

Day 6
PENINSULA VALDES: Penguins and more
After brealfast, take few time to enjoy the incredible view of the ocean from the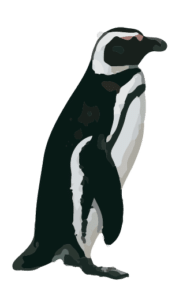 coast. Whales can be seen and heard from there and it`s amazing! So, after breakfast we will continue our visit to the Peninsula Valdes, going in north direction to visit the colony of Punta Norte, with sea lions and elephant seals. During march and april, and also in September/october period, some  Orcas can be seen in the area, but it cannot be guaranteed. Your chance is one in a million!
After visiting Punta Norte, we will go to Estancia San Lorenzo if you`re doing this visit during penguin season, where we will enjoy the most important penguin colony in South America, with more than 500.000 penguins during summer. It`s a must-see and an unforgettable experience.
After visiting the penguin colony, we will return to Puerto Madryn for our last night in the area.
Day 7
WELSH CULTURE & DINOSAURS OF PATAGONIA
On our last day we will go to Trelew for our flight out. But first, we will enjoy great activities available in the area. One of the attractions in this city is the MEF, the Museo Egidio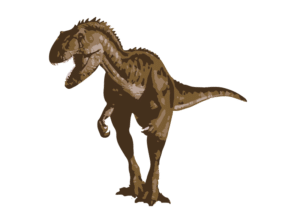 Feruglio with a very important collection of dinosaurs of Patagonia. It`s a must-see! You can see a replica of the incredible Patagotitan Mayorum recently found in the area which would be the largest land animal of all time. After visiting the museum we will go to Gaiman, a welsh colony where we will stop to enjoy a typical welsh tea (optional, check below)
After that visit, we will transfer you to aiprort to take flight to your next destination

USHUAIA: Arrival to the end of the world
Welcome to Ushuaia, well known as the southernmost city in the world, and gate to many different cruises visiting Cape Horn and Antarctica. After arrival, our guide will be waiting for your transfer to the hotel. Rest of the day is free, but depending your arrival timming, you can enjoy some of our optional activities. Check information below

Day 8
USHUAIA: Tierra del Fuego National Park and Beagle Channel Navigation
After breakfast, we will start our first visit. Tierra del Fuego National Park is located only 12 km from Ushuaia and it`s a very natural environment to be enjoyed. When you arrive you can buy tickets to one of the main attractions in the area: the Train of the End of The World. The train is optional and you can see details below. After that, an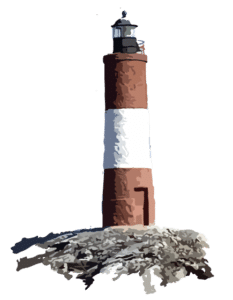 d once in the park, you are going to see different species of trees in a very characteristic forest, something as bushes, beech trees, ñires, Indio's beard and flowers in an extension of 63.000 hectares. Of course, we will stop many times during our visit to enjoy the panoramic views and take great photos.
From there, we are going to go to Verde Lake and then to Lapataia Bay, places where you could see beaver dams and peatlands. On our way back, we will stop on Lake Roca called also Acigami, to take our last photos of the national park. Return to Ushuaia city will be around 13:30 hs and you have some free time for lunch. Let me suggest the unique King Crab, or taste the incredible Patagonic Lamb!
After lunch and in the afternoon, just walk to the port located few steps from the centre, to embark in a cathamaran to enjoy the Beagle Channel. This navigation towards the Sea Lions Island, Birds Island and the Les Eclaireurs Lighthouse. We will see a colony of sea lions and Imperial Cormorants among other birds.
Heading back to the city, you can enjoy the panoramic views of Ushuaia city and the mountains. Return is around 5.30 pm depending the season. Free time and overnight
Day 9
USHUAIA: A variety of options to choose
Today, we keep the day free for you, but there are many options to choose: You can visit Fagnano and Escondido Lakes, enjoy an incredible trekking to Laguna Esmeralda, or enjoy a wonderful 4×4 ride to the heart of the island
Day 10
USHUAIA: Good bye to the end of the world
After breakfast, free time until tranfser out to airport for your flight to next destination. If you have time in the morning, you can enjoy some of the optionals below. Say goodby to Ushuaia, the city of the end of the world…
EL CALAFATE: Arrival to the gate to the glaciers
Arrive at El Calafate, one of the most important destinations in Patagonia because it`s the gate to visit Perito Moreno and many other glaciers in the area. After check-in, you have free time, but if you`re an active person, you can choose any of the available options that can be added to your arrival day. Check options below

Day 11
EL CALAFATE: The incredible Perito Moreno Glacier
After breakfast, we will start our visit to one of the highlights of Patagonia: the incredible Perito Moreno Glacier.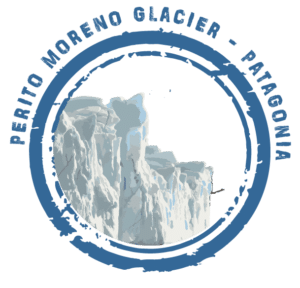 El Calafate is located 80 km from Perito Moreno Glacier, along a 50 km paved road. The last 30 are within Los Glaciares National Park.
During the first 40 km you travel through the Patagonian steppe which is very typical in the area, but once you enter the National Park there is a real change in the vegetation, now  formed by ñires (nothofagus antartica), guindos (nothofagus betuloides) and lengas (nothofagus pumilio); also some isolated canelos (drimys winteri) and many-colored flowers, among them the intense red-colored notro (embothrium coccineum), the typical flower of the Andean Patagonian forest.
Once at the Glacier, the visitor is overwhelmed by the impressive spectacle and can appreciate the many unforgettable vistas of the glacier from the walk paths. You will have free time to enjoy this show. You can see enormous blocks of ice falling into the lake with a thunderous crash. It`s an amazing show of nature. There is a restaurant, a snack bar, restrooms and a pay campsite within the Moreno Glacier area.
You can choose some good options that can be added to the visit, like the mini trekking to walk over the ice of the glacier or the Nautical Safari which is navigation to see the glacier from the lake. Take a look at this option below
This is a full-day excursion. Return to the hotel is late in the afternoon.

Day 12
EL CALAFATE: A Boat navigation in Los Glaciares National Park
After breakfast, we keep this day free, so you can choose one of the full day boat navigations available, to visit different glaciers in Los Glaciares National Park. Take a look at the different options available below
Day 13
EL CALAFATE: Transfer out to the airport
After breakfast, you have some free time until transfer to airport or bus station to continue your trip. If you leaves in the afternoon, you can choose an interesting optional activity from our list below.
Good bye El Calafate!