We worked hard to offer a real guide for your next trip to Argentina. Oh! and it´s free
Maps, infographics, photos, more than 150 activities in Argentina, destination by destination, suggested hotels, useful information and tips.
A guide specially developed for you, with a complete list of activities available in Buenos Aires, Ushuaia, El Calafate, El Chalten, Peninsula Valdes, Bariloche, Salta, Mendoza, Iguazu Falls… 

An escencial guide to discover the available options you have in each destination and decide what to do in your next trip to Argentina. 
With more than 150 activities in all the country, maps, infographics, useful information, hotel locations, tips, suggested tours, weather…
A complete guide book specially made for you. And it´s free with your booking.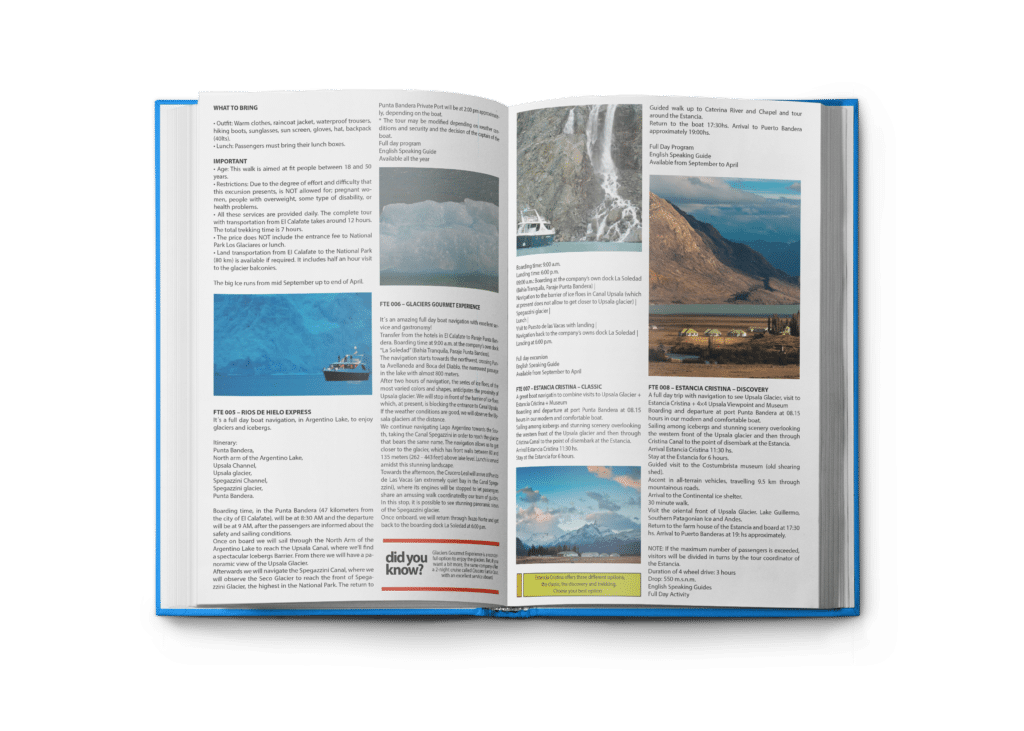 A wide variety of activitites in each destination
Because Buenos Aires is more than  Tango and Caminito, El Calafate more than the Perito Moreno Glacier, and Iguazu more than just the falls… The Guide will offer you +150 different activities in each destination! Walk over the ice of the glaacier, bike among vineyards in Mendoza, enjoy a wonderful rafting in Bariloche, Discover unique birds in Iguazu Falls, explore dinosaurs in Trelew, trekk to amazing lagoons in Tierra del Fuego, do  a wonderful horseback riding in Salta, or enjoy playing polo in Buenos Aires. Our guide will offer all the available options.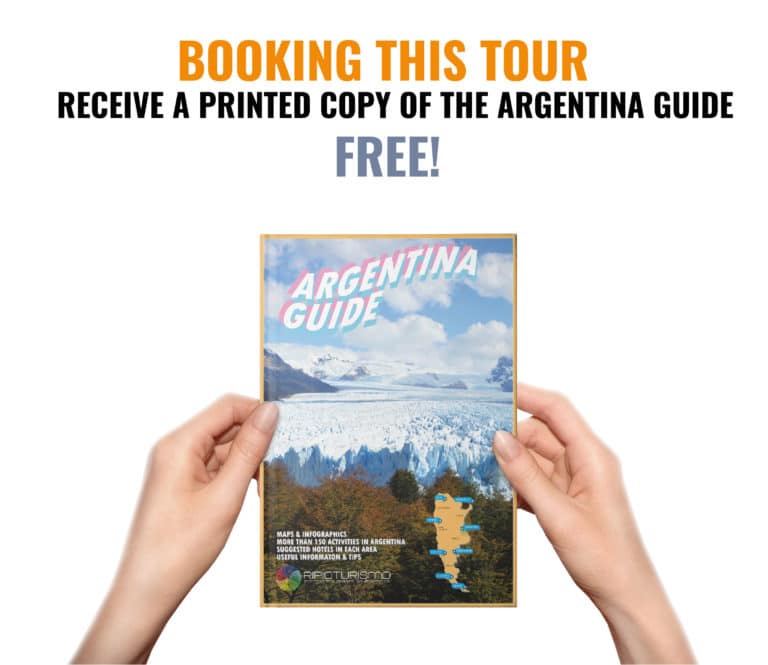 Enjoy our Argentina Guide by receiving a printed copy in your home. It´s free with your booking of any tour showing that image. We have more than 150 tours!
Enjoy South America with our company!
Feel free to contact us. We´re here to help you
If you´re a travel agent, please visit our Travel Agent section