SALTA PASS A package of activities and excursions with discounts!
If you`re visiting the incredible argentinian north, Salta is the starting point. From Salta, you can visit incredible colorful landscapes full of history. Enjoy Humahuaca Canyon, Cafayate and the wine country, Train to the Clouds and the Calchaquies Valleys. 
Buy a Salta pass and get special discounts!
Buy our Salta Pass is easy. Just choose between Basic, Standard and Premium Pass, and save money. Each pass includes Transfers airport – hotel – airport and a package of activities to be used during your trip. Then, you have to fill a form to confirm the dates for each trip and you`re ready to visit your next destination.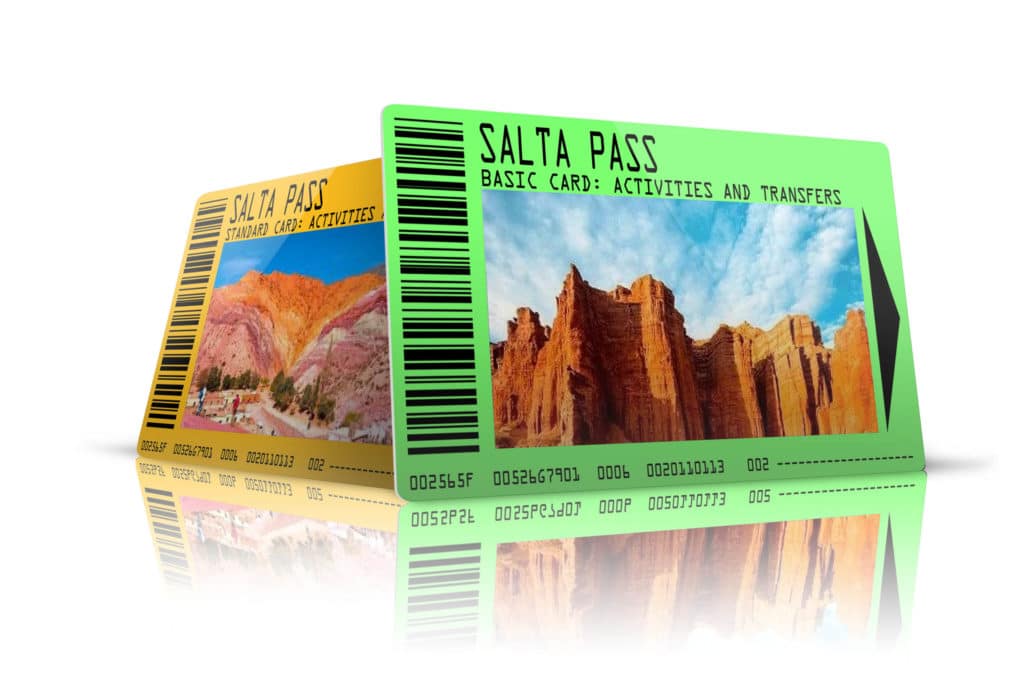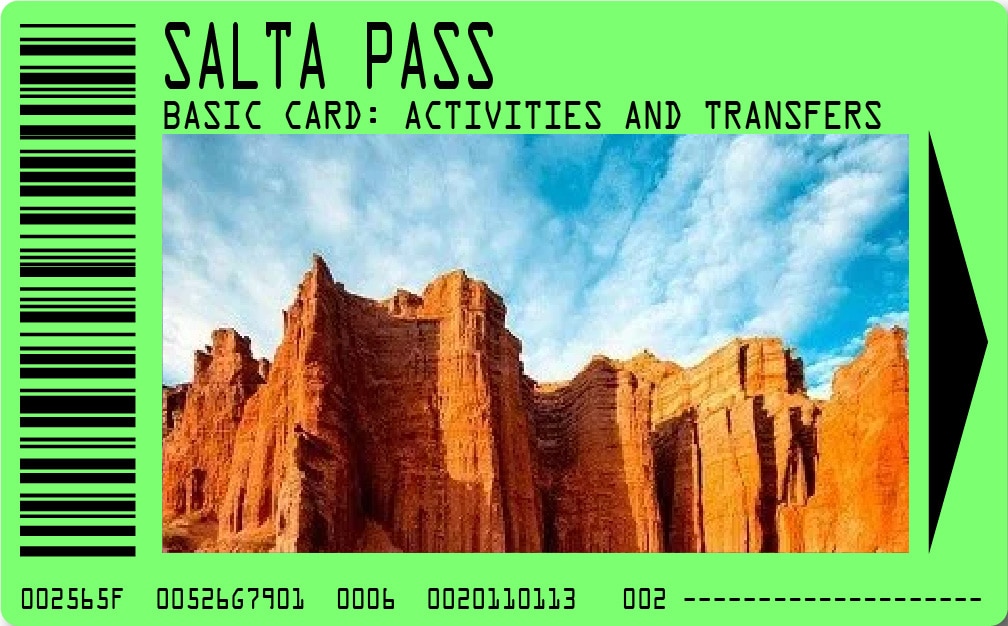 If you`re looking for a basic package of services to visit Salta during two or three days it`s your pass:
Transfer Airport to your hotel in Salta

Half day city tour visiting the local village of San Lorenzo

Excursion to Humahuaca Canyon including Purmamarca and the 7-color hill

Transfer out hotel in Salta to airport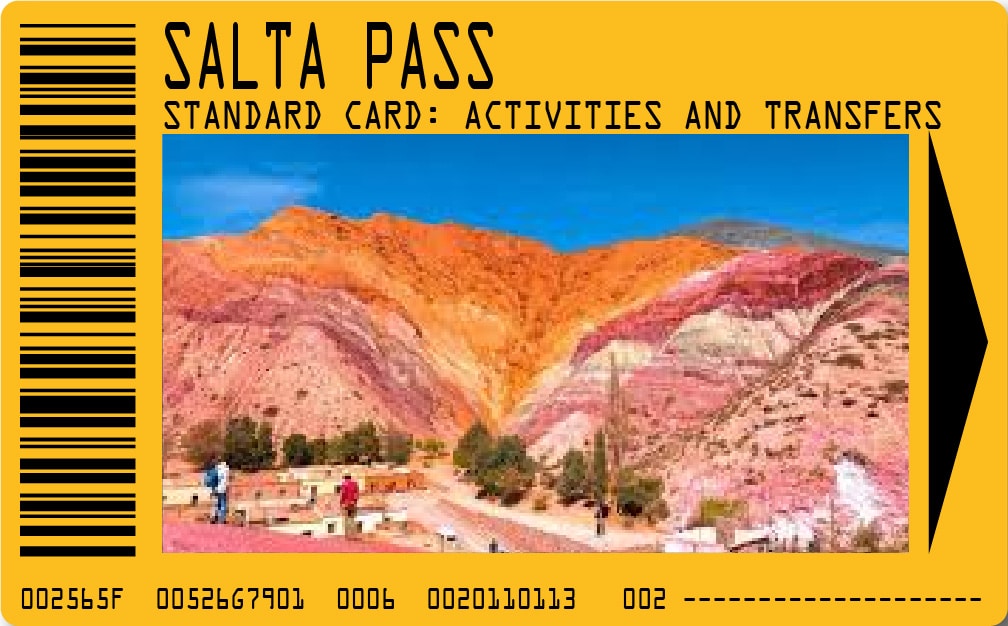 For a more complete experience during 3-4 days, the Standard Salta Pass is the best option:
Transfer Airport to your hotel in Salta

Half day city tour visiting the local village of San Lorenzo

Excursion to Humahuaca Canyon including Purmamarca and the 7-color Hill

Excursion to Cafayate Wine Country and Quebrada del Rio de las Conchas

Transfer out hotel in Salta to airport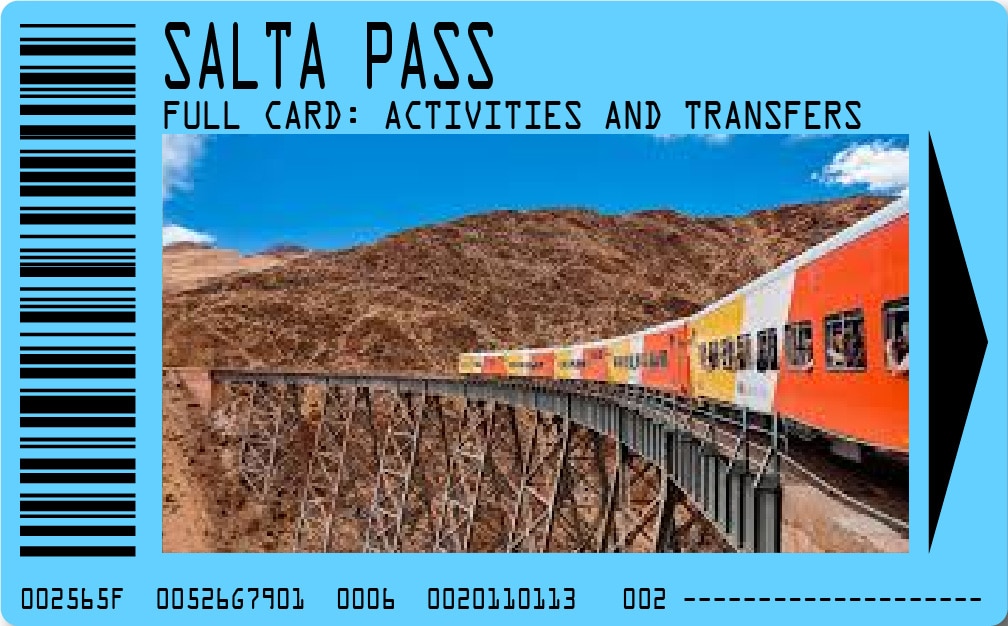 A very complete package of activities to do in Salta during your visit. You need 3 or more days to enjoy this premium pass:
Transfer Airport to your hotel in Salta

Half day city tour visiting the local village of San Lorenzo

Excursion to Humahuaca Canyon including Purmamarca and the 7-color hill

Excursion to Cafayate Wine Country and Quebrada del Rio de las Conchas

Excursion to the incredible Train to the Clouds or excursión to San Antonio de los Cobres and the Salinas Grandes (Salt Flat)

Transfer out hotel in Salta to airport
Share in your social networks: