RIO DE JANEIRO PASS A package of activities and excursions with discounts!
If you`re looking to visit Rio de Janeiro, the "cidade maravilhosa", the Rio de Janeiro Pass is a great option to save money!. And it´s available for all the travelers!  Enjoy safety areas in Rio, like city tours, visit the Corcovado and the Christ the Redeemer, the Sugar Loaf, the Ipanema and Copacabana Beaches, the Sambodromo, the Maracaná, the Carnival Experience to enjoy the masks and learn more about this unique event, and more. Get your ticket in advance and our guides will show you Rio, at a discounted price. Enjoy the Carnival Experience in a small group, or visit the cities of Buzios and Angra dos Reis great attractions in the area. Enjoy parks, shows  and special experiences at discounted price! Skip queues, and get everything included in hand when you arrive to Rio, the most famous Brazilian city. Travel safely, enjoy the local culture, view the Christ the Redeemer at top of Corcovado, safe time, and enjoy this incredible city in Brazil. 


Check cancellation policies, and buy the Rio de Janeiro pass and get special discounts!


Buy the Rio de Janeiro Pass is easy. Just choose between different passes we offer: The Basic, The Standard and The Premium Pass, and save money. Each pass includes  Transfers airport –  hotel – airport and a package of activities and experiences to be used during your trip. Get your ticket at a discounted price in advance. Our guides will lead you safely with pick up from your hotels. Then, you have to fill a form to confirm the dates for each trip and you`re ready to visit the next destination.

Learn more about our passes by clicking in the images below: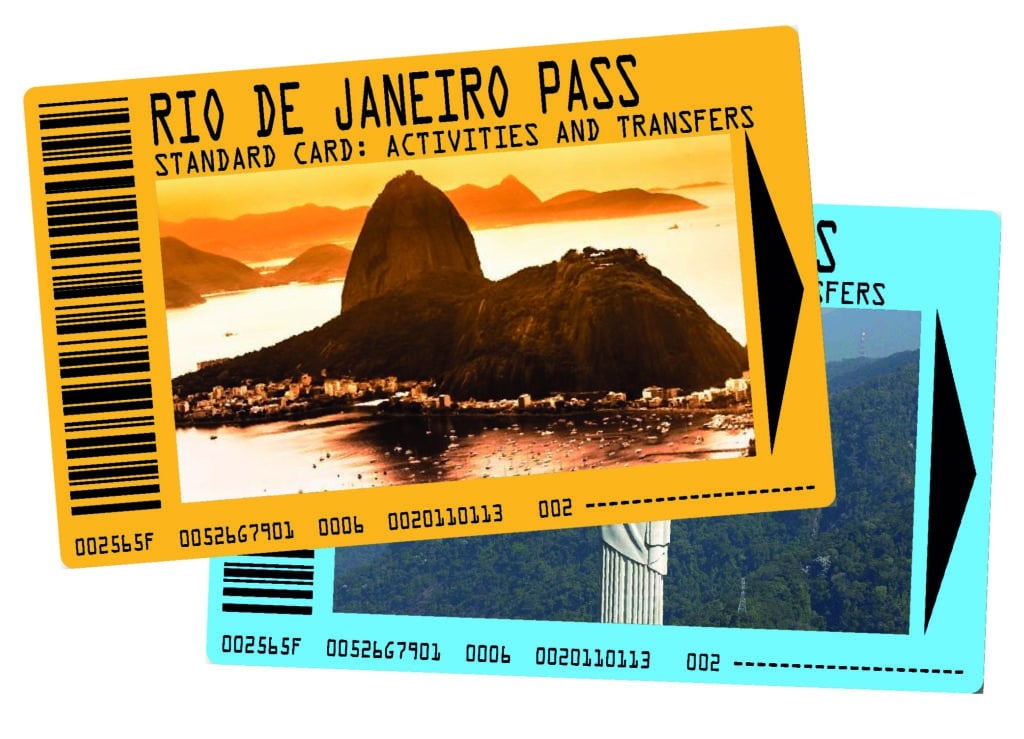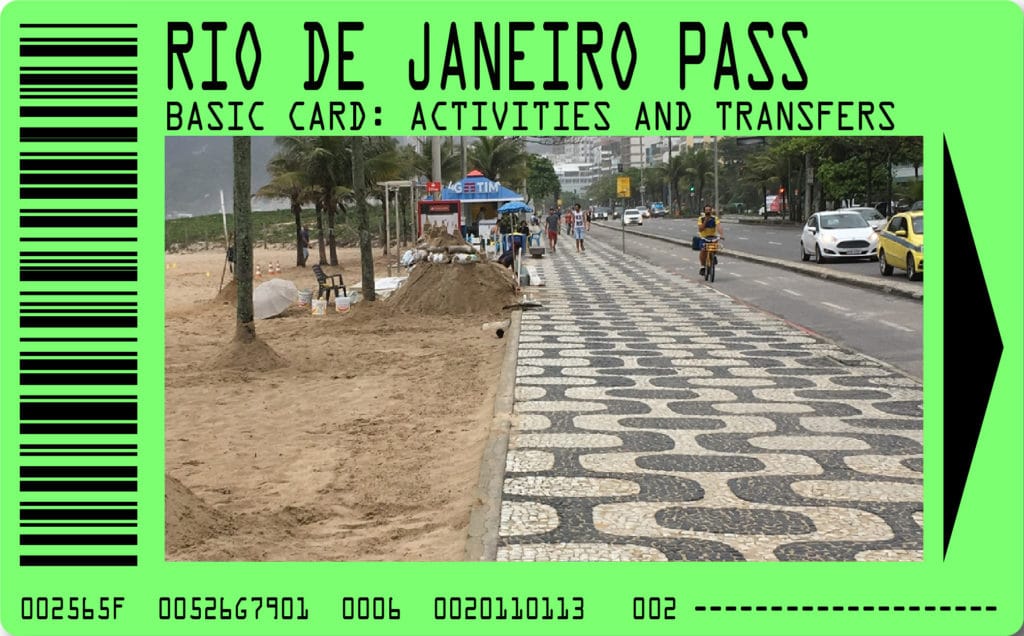 If you`re looking for a basic package of services to visit Rio during two or three days it`s your pass:
Transfer Airport to your hotel in Rio de Janeiro

Half day city tour with Sugar Loaf

Half day Corcovado with Christ the Redeemer and Tijuca Forest 

Transfer out hotel in Rio de Janeiro to airport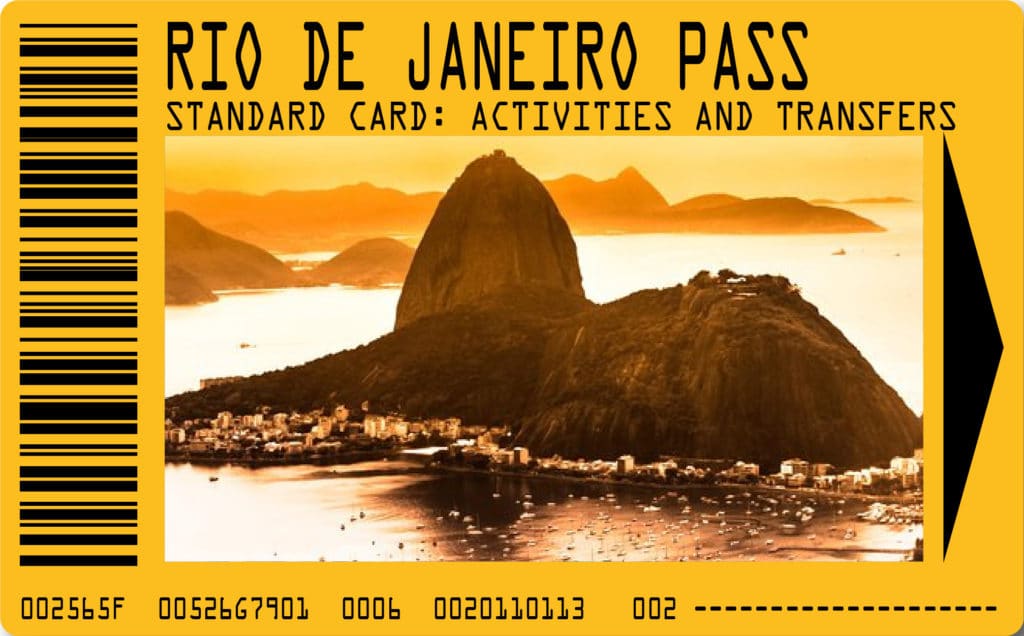 For a more complete experience during 3-4 days, the Standard Rio de Janeiro Pass is the best option:
Transfer Airport to your hotel in Rio de Janeiro

Half day city tour with Sugar Loaf




Half day Corcovado with Christ the Redeemer and Tijuca Forest

Evening Samba Show with dinner
Enjoy the Carnival Experience!

Transfer out hotel in Rio de Janeiro to airport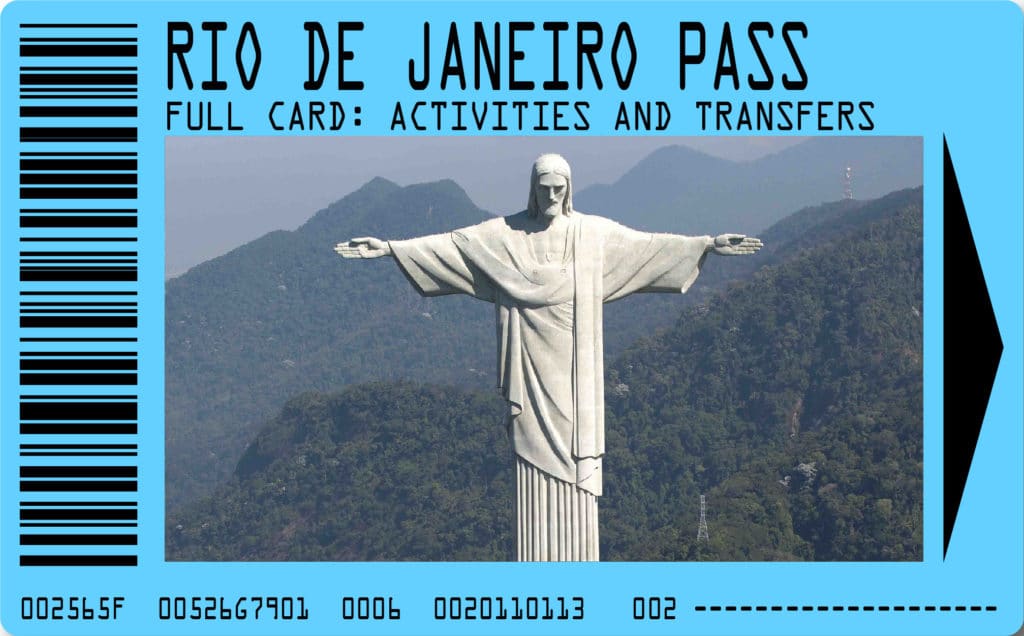 A very complete package of activities to do in Rio during your visit. You need 4 or more days to enjoy this premium pass:
Transfer Airport to your hotel in Rio de Janeiro




Half day city tour with Sugar Loaf

Half day Corcovado with Christ the Redeemer and Tijuca Forest

Evening Samba Show with dinner!

Enjoy the Carnival Experience!

Full day visit to Buzios or Angra dos Reis

Transfer out hotel in Rio de Janeiro to airport
Share in your social networks: