PENINSULA VALDES PASS A package of activitites with discounts!
If you`re interested in nature and sealife, Puerto Madryn and Peninsula Valdes is a must-see in Patagonia.  Enjoy the incredible whales, but also penguins, sea lions, elephant seals, dolphins, orcas, birds…. It`s an incredible place
Buy a Peninsula Valdes pass and get special discounts!
Buy our Peninsula Valdes Pass is easy. Just choose between Basic, Standard and Premium Pass, and save money. Each pass includes Transfers airport – hotel – airport and a package of activities to be used during your trip. Then, you have to fill a form to confirm the dates for each trip and you`re ready to visit your next destination.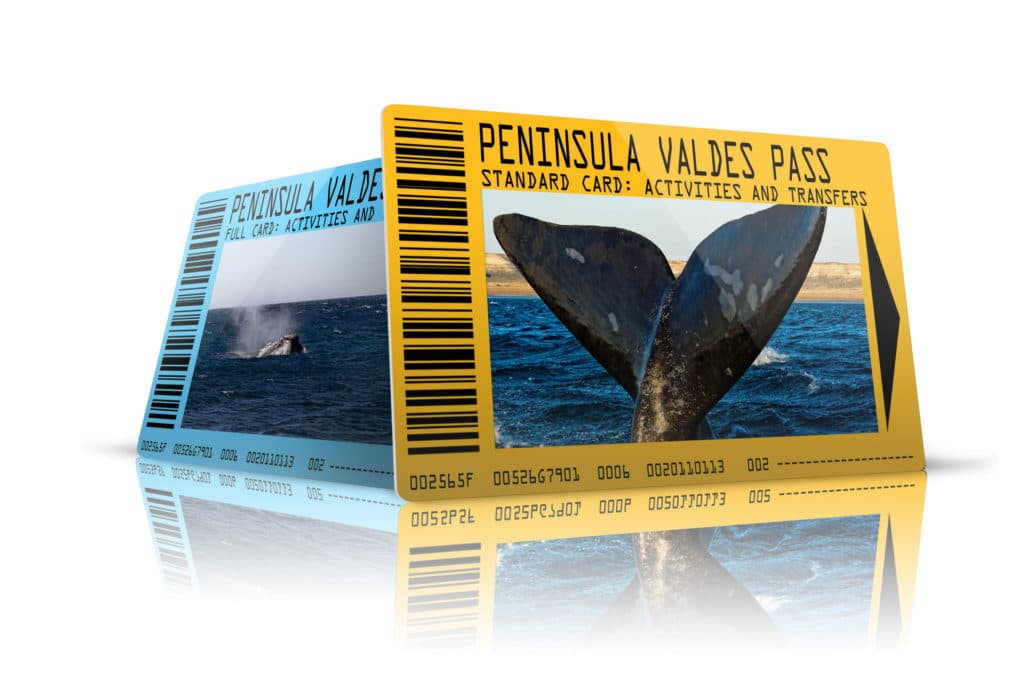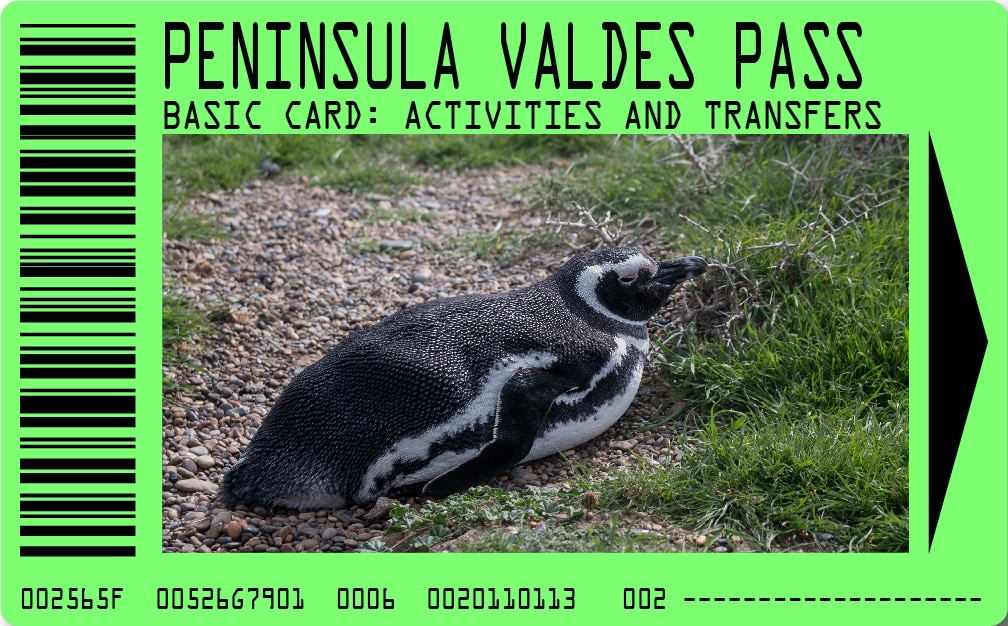 If you`re looking for a basic package of services to visit Puerto Madryn and Peninsula Valdes during two or three days it`s your pass:
Transfer Airport to your hotel in Puerto Madryn 

Excursion to Peninsula Valdes Reserve

Excursion to Punta Tombo Penguin Reserve

Transfer out hotel in Puerto Madryn to airport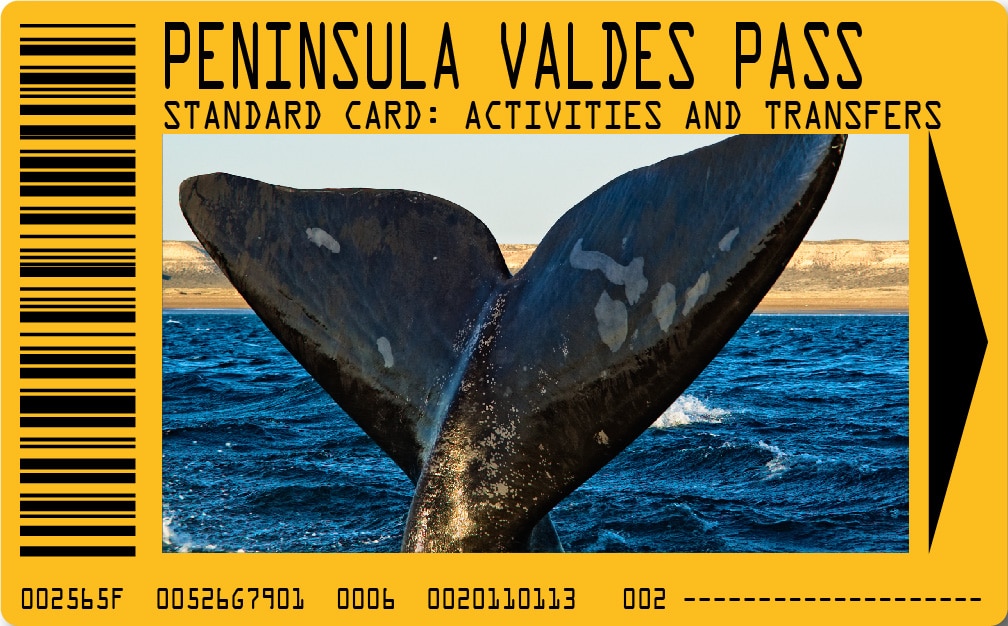 For a more complete experience during 3-4 days, the Standard Puerto Madryn and Peninsula Valdes Pass is the best option:
Transfer Airport to your hotel in Puerto Madryn

Excursion to Peninsula Valdes Reserve

Whale watching activity (boat navigation)

Excursion to Punta Tombo Penguin Reserve

Excursion to Gaiman (welsh colony) and Trelew

Transfer out hotel in Puerto Madryn to airport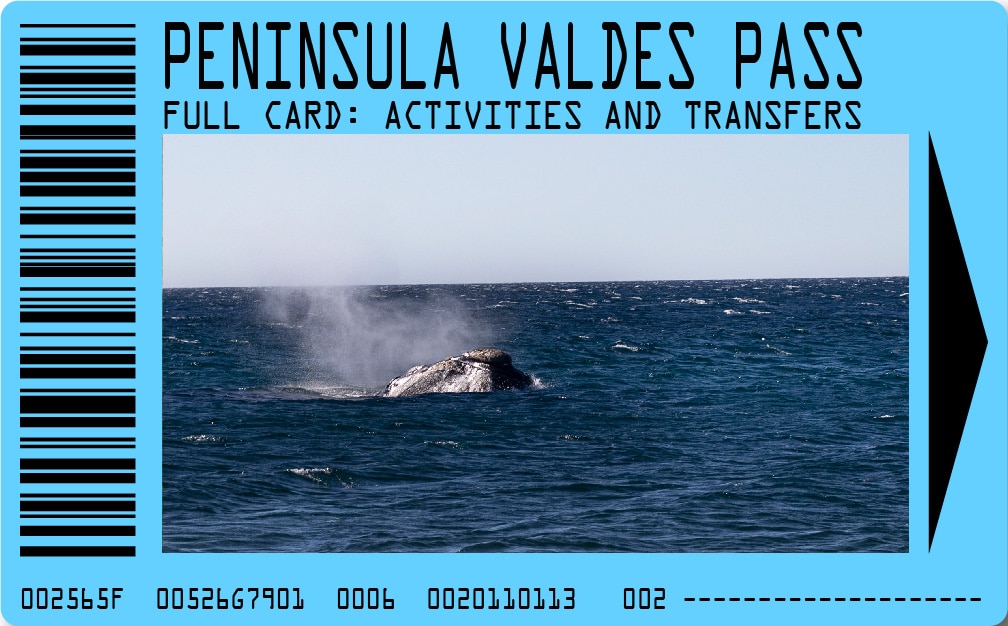 A very complete package of activities to do in Puerto Madryn and Peninsula Valdes during your visit. You need 3 or more days to enjoy this premium pass
Transfer Airport to your hotel in Puerto Madryn 

Excursion to Peninsula Valdes Reserve

Whale watching activity (boat navigation)

Excursion to Punta Tombo Penguin Reserve

Excursion to Gaiman (welsh colony) and Trelew including the MEF Museum of Dinosaurs

Snorkelling with sea lions activity

Transfer out hotel in Puerto Madryn to airport
Share in your social networks: