The incredible Australis Cruise expedition to Cape Horn, glaciers, and fjords in Southern Patagonia
We met Mara Lougedo to talk about the amazing cruises

In 2007 I travelled to Patagonia, to discover one of the most amazing experiences you can have in the area. It´s Patagonia behind the southernmost city in the world that´s Ushuaia. Yes, because once you´re aboard, you will navigate along incredible southern channels of Tierra del Fuego to discover unique glaciers, disembark in isolated islets and islands, and visit the unique and mythical Cape Horn.
Today, we met Mara Lougedo, Sales Manager in Argentina for Australis Cruises.
- HELLO MARA, HOW ARE YOU? THANKS FOR YOUR TIME
- It´s a pleasure Ramiro, to talk about Australis Cruises. 
-WE KNOW THAT AUSTRALIS IS A WONDERFUL CRUISE EXPEDITION IN THE REMOTE AREAS OF PATAGONIA. WHICH ARE THE DIFFERENCE WITH OTHER TRADITIONAL CRUISES?
OF COURSE, CAPE HORN IS A HIGHLIGHT. DO PEOPLE ALWAYS DISEMBARK AT CAPE HORN?
- Well, it´s definitely a highlight in the itinerary. Shore landings at Cape Horn National Park are subject to weather conditions. Remember we´re in a very remote area in Patagonia, and weather conditions changes all the time. Anyway, I can tell you that the disembarkation success rate for this excursion last season was 70%.



- OK IT´S A GOOD RATE. I DISEMBARKED IN 2007 AND IT WAS AN AMAZING EXPERIENCE. AND WHICH OTHER PLACES WILL PEOPLE SEE DURING THE TRIP ABOARD AUSTRALIS CRUISE?






- WHAT´S INCLUDED IN THE CRUISE RATE?
- Well, everything is included. Of course meals, with daily breakfast, lunch, and dinner, but also a wonderful Free Bar when the bartender is on duty. So, no problem with the meals it´s all included. The experience also includes daily shore excursions as scheduled by the ships which are unforgettable for our visitors. We wait on the ship with whisky and hot chocolate! And of course a wide variety of onboard activities, like lectures about historic navigation routes, flora and fauna of the Magellanic region, glaciology, the Beagle Channel, Sealife, Magellanic Penguins, aborigins of the area, and more.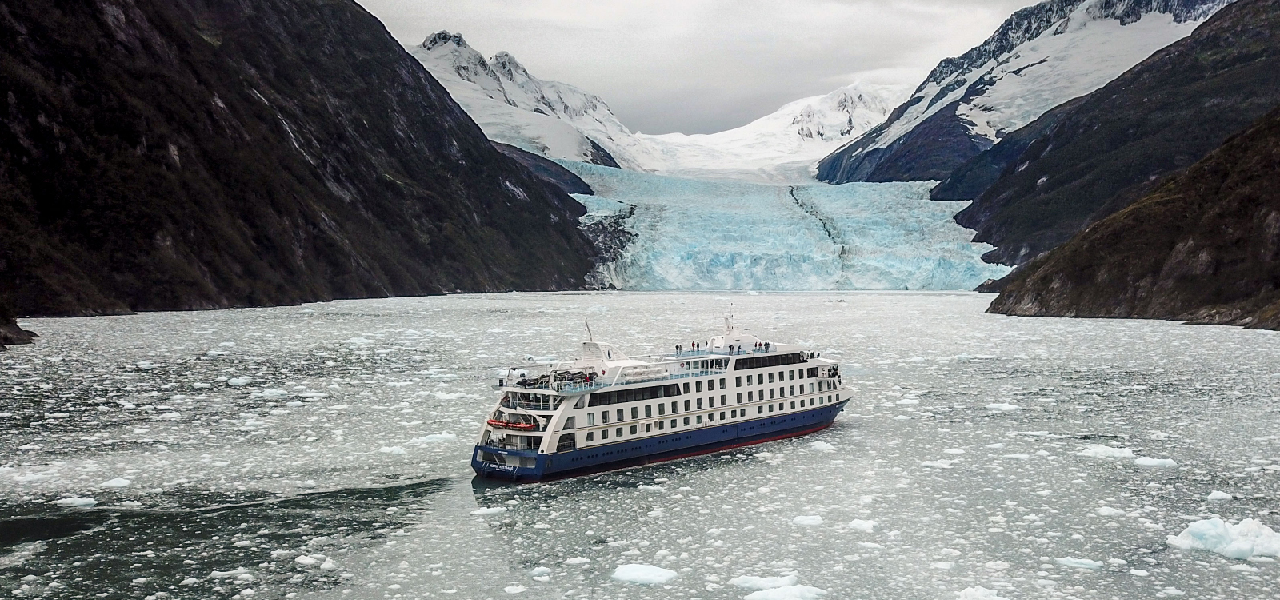 - WHAT WILL THE WEATHER BE LIKE? 

-  Well, the weather in Patagonia is changing all the time. Patagonia's weather can change from day to day or even minute to minute. Expect a blend of sunshine, overcast, rain, wind, and perhaps even a tiny bit of snow. During the cruise season, temperatures fluctuate between 5 and 15 degrees centigrade or 41 and 59 degrees Fahrenheit if you prefer...
- IT´S PART OF THE EXPERIENCE! I ENJOYED RAIN, SUN, SNOW AND HAIL ON THE SAME DAY DURING MY EXPERIENCE IN AUSTRALIS... AMAZING. AND WHAT ABOUT CLOTHING REQUIRED FOR THE EXPEDITION?
- Clothing is an important thing... We recommend warm, waterproof sports clothing for both women and men. During summer nights and even sometimes during the day, Patagonia can get cold and wet,  so be sure to pack sweaters, jackets, pants, and rain garments. For exploring and walking during shore excursions, gloves and a pair of firm trekking or hiking boots are suitable for Patagonia.

- OK MARA, AS YOU KNOW, WE´RE IN 2021, AND SOME PEOPLE WANTS TO KNOW IF THERE IS INTERNET CONNECTION ON BOARD. 
- No, we do not have Internet or Wifi service aboard our ships. You will be in a very remote area of the planet! I think a good idea is to be disconnected from the world and connect with nature.
- ABSOLUTELY, I AGREEE. WE KNOW YOU RECEIVE PEOPLE FROM AROUND THE WORLD, BUT FROM WHERE DO THEY MOST CAME FROM?
- GREAT, I THINK YOU WERE VERY INFORMATIVE. THANK YOU! 


- Thank you Ramiro. We will be waiting to receive your clients to enjoy this unique incredible experience
For more information about Australis Cruise, please check the Cruises area, or check tours available. We have many itineraries in Patagonia including the amazing Australis Cruise. Or, email us at info@ripioturismo.com 
Check rates, cabins, and itinerary by clicking on the image below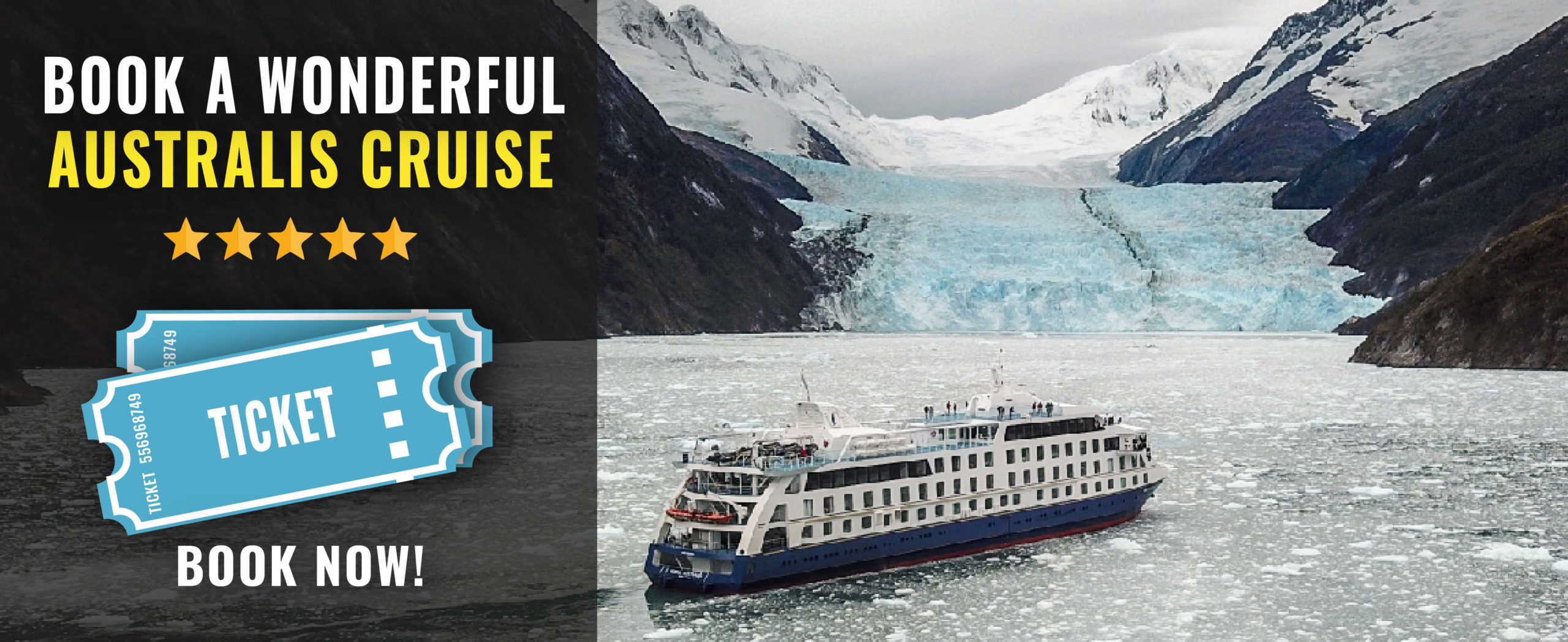 Thank you!