RIPIOTURISMO INTERVIEW
Basecamp Antarctica Cruise: an expedition to the white continent
We met Maria del Pilar Fernandez, International Sales Manager for Oceanwide Expeditions, to talk about the amazing Basecamp, a great expedition cruise to the white continent. 
If you´re looking for a cruise to visit the white continent of Antarctica, I´m sure you found many many options. There are around 45 ships everyear, that offer around 300 voyages to 45.000 people. Amazing isn´t it? Well, let me suggest one cruise over the rest. The amazing Basecamp Antarctica Cruise is a polar expedition cruise, but also an adventure in itself, providing you an almost endless array of exotic wildlife, dramatic landscapes, and invigorating outdoor activities. Today, we met Maria del Pilar Fernandez to talk about this amazing cruise:
- HELLO MARIA DEL PILAR, THANKS FOR YOUR TIME. WE´RE EXCITED TO TALK ABOUT BASECAMP
- Hello Ramiro, my pleasure. Yes, it´s a fantastic option to visit Antarctica...
- WE WERE SURPRISED WITH THE BASE CAMP CRUISE EXPEDITION TO ANTARCTICA. IT SEEMS UNIQUE. WHICH ARE THE MAIN DIFFERENCES WITH OTHER CRUISES TO ANTARCTICA?
- Well, we create the Basecamp Program ten years ago in order to attract more active passengers to Antarctica. The main difference is that we include all the activities on the price and everything passengers need to do these activities it is onboard, so they do not need to carry any extra equipment to perform them. We offer kayaking, camping, hiking/mountaineering, snowshoeing, photograph workshop, and zodiac sailings. Passengers must fill in a form in advance confirming which activities they want to do while onboard.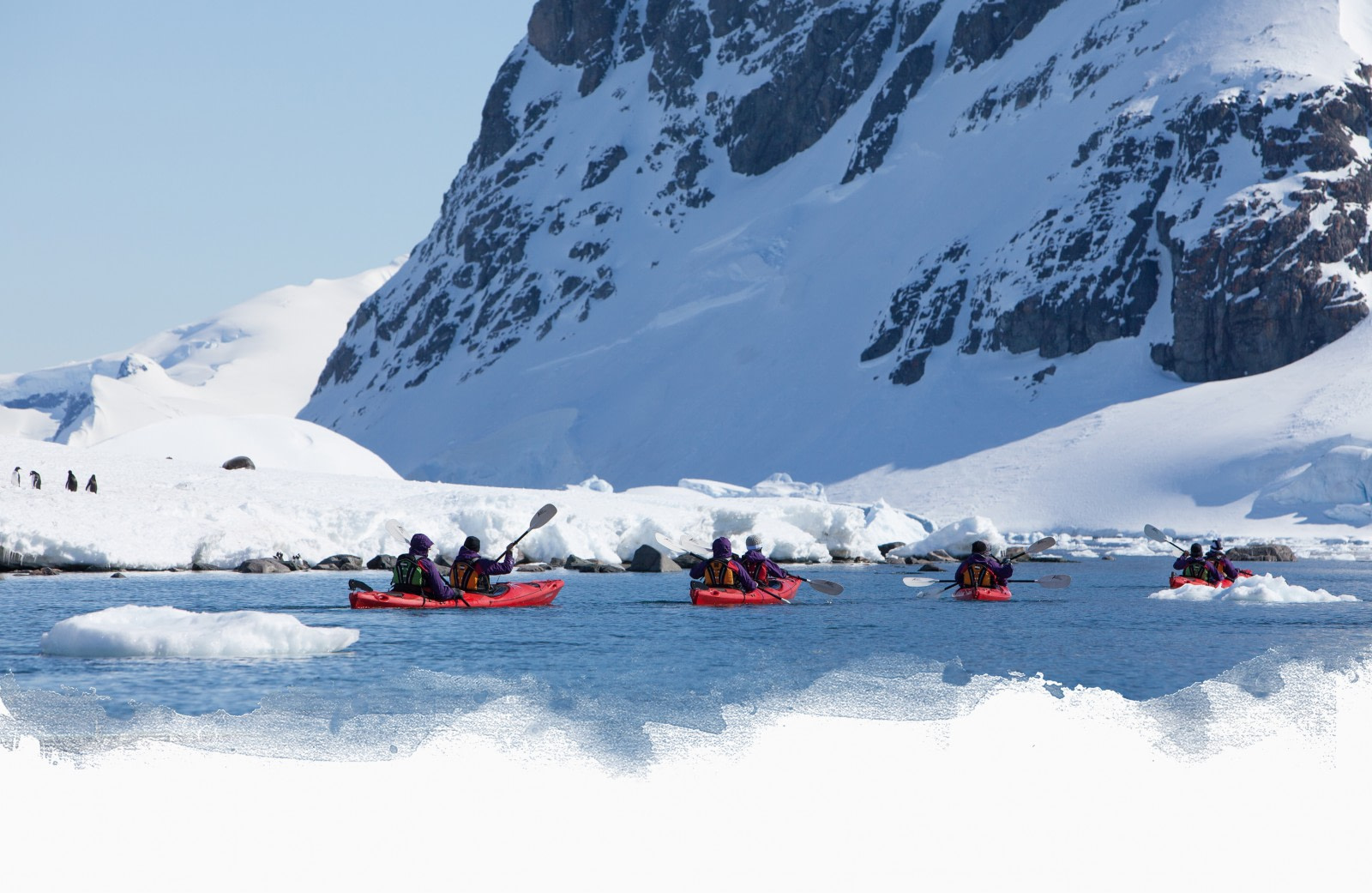 - FANTASTIC. AND HOW LONG IS THE CRUISE AND WHAT´S THE SEASON FOR THESE EXPEDITIONS?
- Antarctica season is between November and the end of March every year and specifically, the Basecamp program is 11 nights / 12 days, but we offer a wide variety of expeditions that run between 10 days to 32 days in Antarctica.
- DO PEOPLE HAVE TO DO SOME KIND OF PREPARATION? MINIMUM AGE OR SPECIAL PHYSICAL CONDITION IS REQUIRED?
- Everybody is welcome on board, and we do not require any special preparation for our trips in Antarctica, but for those passengers booking the Basecamp program, we recommend them to be able to walk to enjoy all the activities. Passengers can choose to do all the activities or just some of them. The minimum age onboard is 3 years old.
- I SEE... AND HOW LONG IN ADVANCE IS IT RECOMMENDED TO MAKE A RESERVATION?
- In general, for Antarctica, we recommend passengers to decide and book at least 8 months to a year before so they can book the type of program they prefer, the best time to go, and the vessel they want to be on board or the best cabin they want to book.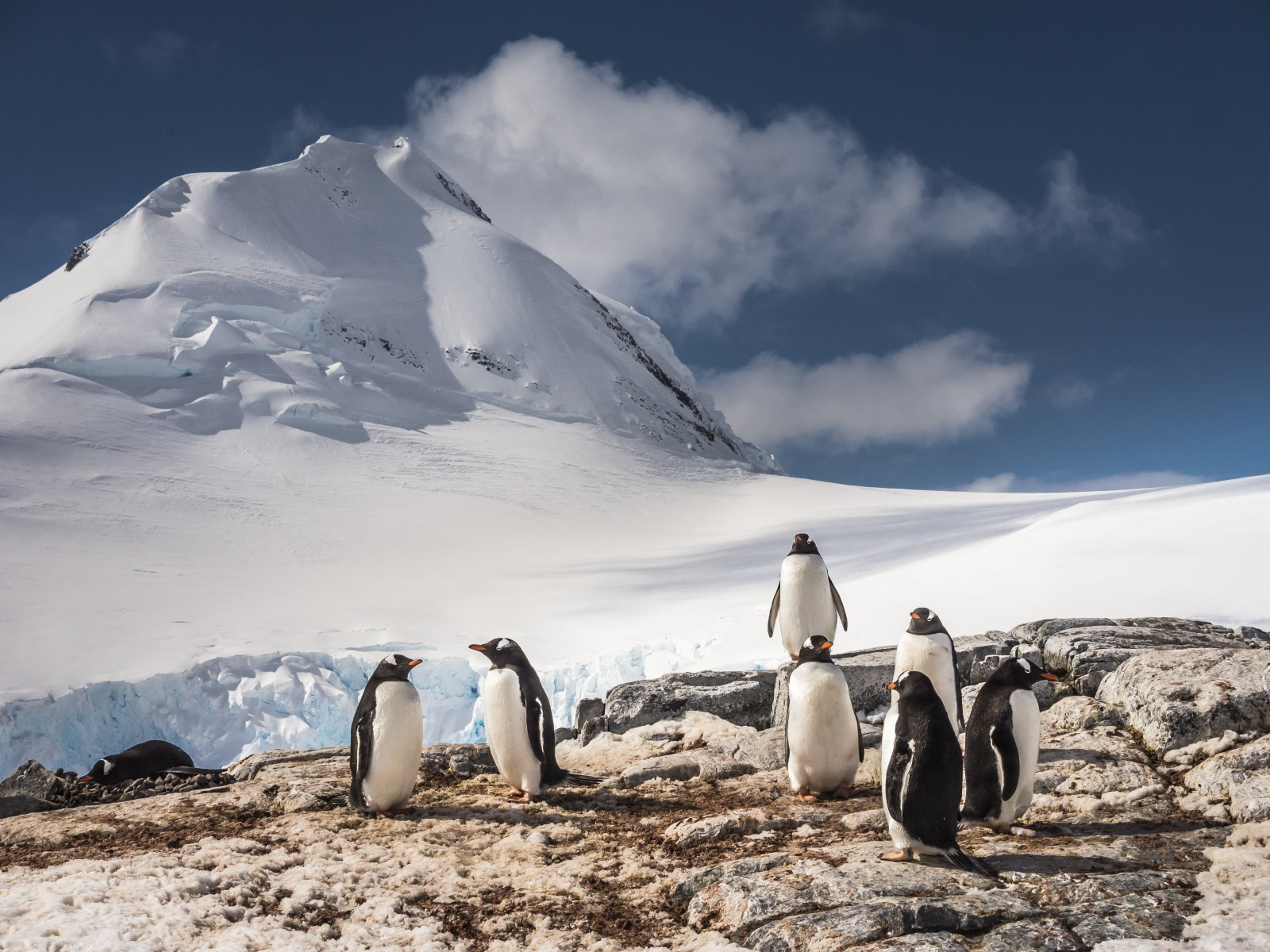 - OK IT´S A "ONCE IN A LIFETIME" TRIP, SO PEOPLE USUALLY ARRANGE THESE CRUISES IN ADVANCE. AND WHAT KIND OF ACTIVITIES ARE INCLUDED DURING THE CRUISE? DO YOU MAKE DISEMBARKATIONS FOR EXAMPLE?
- In all our voyages, passengers can disembark for on land expeditions, usually twice a day and in those places where there is no shore to walk, we offer them to do a zodiac sailing. In the Basecamp specifically, they go on land as usual but at the same time we offer them to do kayaking (14 or 28 spots), open sky camping (30 campers per night), hiking/mountaineering (not more than 15 passengers for guide), zodiac sailing (10 to 12 passengers per zodiac), photograph workshop (14 passengers on land with a specialized photographer guide), snowshoeing (not more than 15 passengers per guide)
- THERE IS SOMETHING EXCITING ABOUT THAT CRUISE MARIA DEL PILAR. DO YOU CAMP IN THE WHITE CONTINENT? IT´S REALLY AMAZING!
- Whuau! spend the night outside, enjoying the night, remember there is almost not a night in Antarctica, listening to the penguins or just the silence it is an amazing experience! passengers doing the camping will never forget that sensation, Antarctica is overwhelming, a magic place, and see the sky turns dark pink or just light blue is unforgettable.
- AMAZING.
- Yes, just amazing.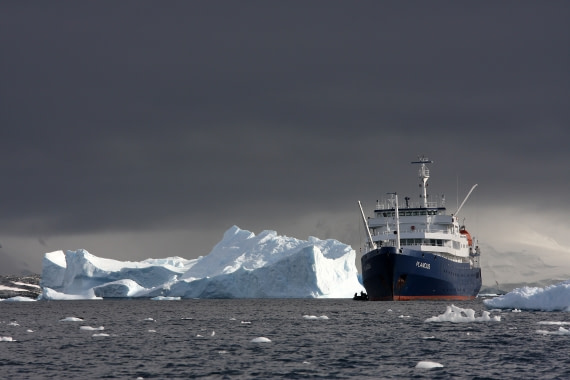 - GASTRONOMY IS VERY IMPORTANT FOR OUR CLIENTS. WHAT CAN YOU TELL US ABOUT THAT?
- Meals are all included onboard, we offer international cuisine, and always a vegetarian option is available. Breakfast is buffet every day, lunch and dinner is sit at the table and we offer a variety of entrees, salads, and main courses, dessert is a buffet as well. We have coffee, tea, hot chocolate, soup, pastries, fresh fruit, water, etc available 24/7 at the coffee stations onboard in all our vessels.
- HOW MANY VESSELS DO YOU HAVE FOR THAT CRUISE?
- For Antarctica, we offer 4 vessels (we are the owners of the vessels we sail), Plancius and Ortelius for 108 passengers each and the more "upscale" vessels are Hondius and Janssonius for 170 passengers each. We do not talk about luxury onboard though our vessels are brand new and very comfortable on board, all the cabins are external and with private bathrooms, the largest ones offer suites with balconies. Most of the Basecamp programs are performed by Plancius and Ortelius but next season Hondius is offering a couple of departures with the Basecamp option.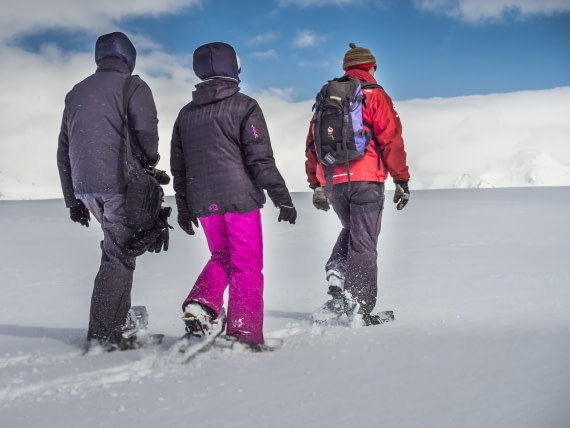 - WHAT ABOUT WEATHER? WHAT CLOTHING IS REQUIRED?
- Remember that between November and the end of March, the months we are operating in Antarctica are Spring and Summertime, so the weather, the light, and the fauna are perfect to visit. The weather is good though passengers must keep in mind they are visiting the White Continent so they must be prepared for some cooling weather. Once the booking is confirmed, we send our passengers an Expedition Manual where they can check what we recommend bringing for this experience. We recommend them to dress in layers that way they can take out some clothes if they need it, because doing some of the activities they get a little bit warmer than in a normal on the land expedition. Waterproof jackets and trousers are suggested especially for the zodiacs sailing or just the transfer between the vessel and shores. Onboard the temperature is around 22C warm and cozy.
People can download our Expedition Manual that will provide you with answers to your questions, contains useful and relevant information in preparation for your voyage
- EXCELLENT, MARIA DEL PILAR. YOU WERE VERY INFORMATIVE. THANK YOU!
- You´re welcome Ramiro. We will be waiting for everybody on the white continent. Thank you
For more information about Basecamp Antarctica Cruise, bookings, departure dates, rates, please contact me at info@ripioturismo.com
You also can find a cruise itinerary and more information about cabins and decks in our Cruise Section in www.ripioturismo.com or click in the image below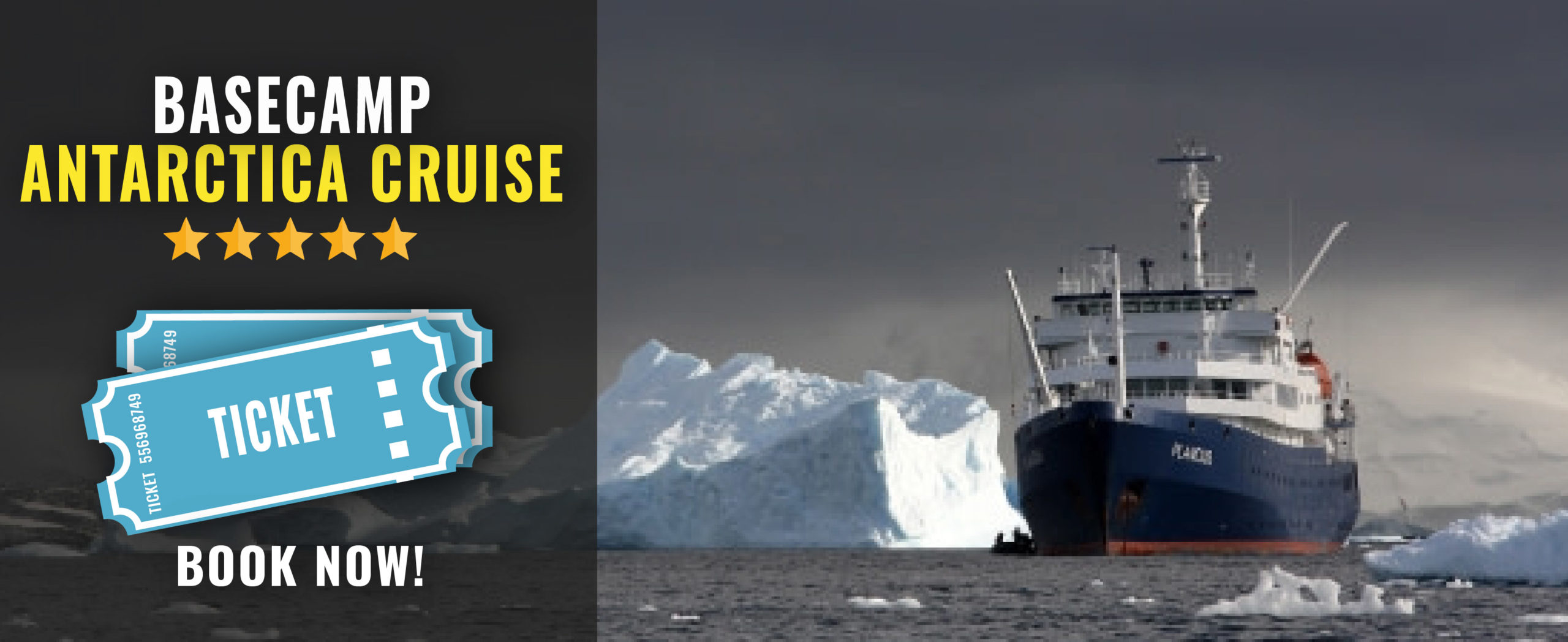 For more cruises, just contact us.
Thank you!