We met Belinda Barnes to talk about this incredible place to enjoy horses in Argentina
Argentina is a very nice place to enjoy horses. We have many estancias in the Pampas, but also in the rest of the country where to enjoy amazing horseback ridings. Today, we meet Belinda Barnes, from Los Potreros, an estancia in Cordoba with great experience in horses.

- HELLO BELINDA, NICE TO STAY HERE WITH YOU TODAY. THANKS FOR YOUR TIME.
- Thank you Ramiro, you`re welcome
- WHEN WE THINK ABOUT LOS POTREROS, WE THINK ABOUT HORSES. WE HAVE PEOPLE WHO LOVE HORSES AND HORSEBACK RIDINGS. WHAT CAN YOU SAY ABOUT THAT?
- Los Potreros has been described as 'heaven on horseback' by many of our guests, some of whom are very experienced riders and some who are new to the joys of horseback riding. We have a wonderful herd, with a horse to suit every rider and we can tailor our trail rides to cater for any ability, from complete beginner to advanced horsemen, without having to mix abilities.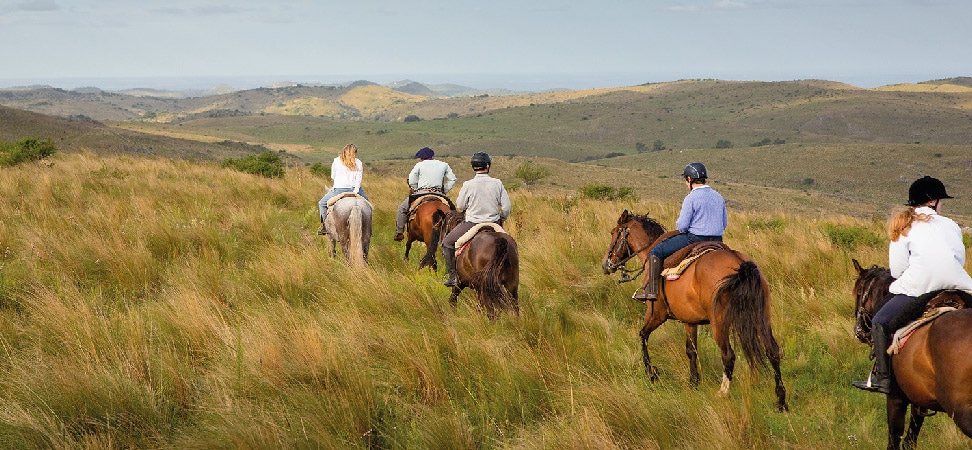 - OK, AND LOS PROTREROS BEYOND HORSES? WHICH ARE THE ACTIVITIES AVAILABLE?
- For guests not willing, or able, to explore the estancia by horse there are plenty of other ways to enjoy their stay. Our trails are perfect for walking, from a gentle stroll to an energetic hike, and we are always happy to suggest routes and send a dog along for company too. We have incredible birdlife on the estancia so many guests enjoy relaxing in the garden or by the pool, with a bird book and binoculars. We are delighted to take guests on a farm drive to show non-riders some of the key areas of interest on the estancia and we will often arrange picnic lunches at our cattle station where guests can try their hand at lassoing, and watch the gauchos at work with the cattle.  In the evenings we often host wine tastings, a 'chef's night' or some musical entertainment. However, sometimes we find that guests are content to relax on the verandah or in a hammock with a good book and simply enjoy the tranquility and beauty of their surroundings. For guests keen to venture further afield we can organize a tour of Cordoba city or some of the local Jesuit estancias with an external tour operator.
- THAT`S VERY INTERESTING. WE HAVE AN ARGENTINIAN POPE, AND JESUIT ESTANCIAS ARE VERY IMPORTANT. WHAT`S THE BEST WAY TO ARRIVE TO LOS POTREROS?
-Absolutely Ramiro. Most of our guests fly into Córdoba international airport and we arrange a transfer to the estancia. The airport is well served by domestic flights from many popular Argentine destinations and also a number of international flights.
- WE HAVE CLIENTS FROM AROUND THE WORLD, FROM WHICH COUNTRIES PEOPLE COME TO VISIT LOS POTREROS?
-Our clientele is international. However, the majority of our guests are from the UK, North America, Europe, and Australasia.
- OK, THEY LOVE HORSES... AND WHAT ABOUT GASTRONOMY? IT`S VERY IMPORTANT FOR OUR CLIENTS…
- Our menu aims to blend international and traditional Argentine cuisine. We believe strongly in knowing where the food on our plate has come from. Our home-reared beef and pork is supplemented with free-range eggs from our hens, and where possible vegetables and fruit from the estancia gardens, and freshly baked bread. The key to our delicious meals is simple but quality ingredients, and recipes that allow the food to do the talking. Our meals are accompanied by very quaffable Argentine wines, both from the famous wine region of Mendoza but also from local wineries.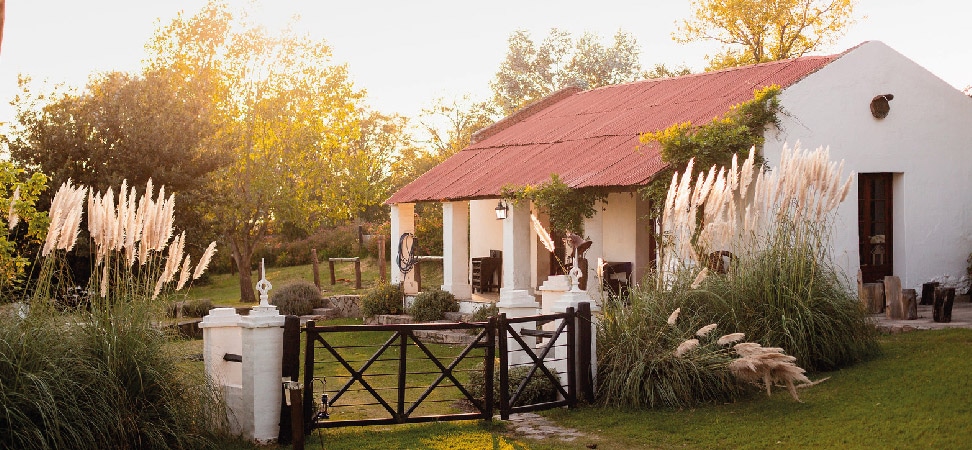 Mealtimes are a highlight of a stay at the estancia and are always very social. Lunches and dinners are taken together at a 'family table' and personally hosted, providing the perfect opportunity to enjoy the art of conversation, sharing stories of life in Argentina and the day's adventures.
- HOW MANY NIGHTS, DO YOU FEEL IT`S NECESSARY TO STAY TO ENJOY LOS POTREROS?
We have a minimum 3-night stay as we believe it is impossible to experience the estancia properly if you are with us for less time. However, when they come to leave, many of our 3-night guests tell us that they wish they were staying for a few more nights!
- AND WHAT ABOUT SEASONS? THERE IS A BEST SEASON TO VISIT THE ESTANCIA?
We are open for 10 months of the year, generally from July through to the end of April. Our winter season (July - September) is characterized by warm, dry, sunny days and cool nights. Spring and summer (October - March) are obviously warmer, and wetter as this is our rainy season, with temperatures usually in the mid to high 20s.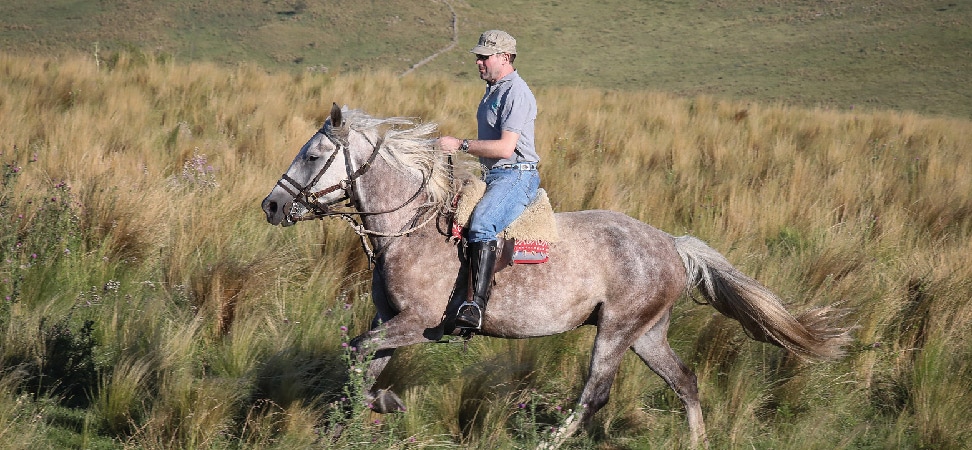 - TODAY, RESPONSIBLE TOURISM IS AN IMPORTANT POINT FOR INTERNATIONAL TOURISTS. WHAT CAN YOU SAY ABOUT THAT?
- Responsible tourism is at the heart of what we do, and has been since we first opened our doors, both by necessity and design. It is a way of life and the way our family has lived for generations, centered on our respect for history and tradition, the environment and our local community.
Being completely off the grid we use wind and solar power to generate electricity, and continue to invest in 'green power' having recently installed a number of new solar tanks to provide hot water at the main house - thus reducing our gas consumption. Our water is from springs on the farm and a new super filtration system means that we have been able to eliminate the use of single use plastic water bottles. 
We have an active tree planting scheme and we work with a local group to re-introduce endangered wildlife onto our hills. Our sustainable farming methods have changed little over the years, so we are free from growth hormones, pesticides, insecticides and chemical fertilisers. Our hills are a sanctuary for many species, including the majestic Andean Condor, the shy Peckory Pig and the elusive Puma.
For generations we have supported our local rural school that provided primary eduction to the children of the gauchos on this and neighbouring estancias. Over the years we have provided everything from a well to their first computer.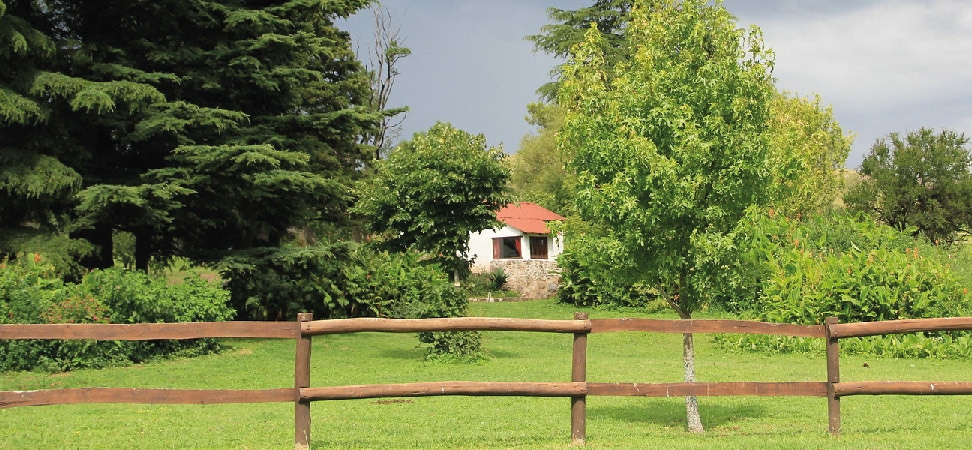 - THANK YOU BELINDA. IT WAS A VERY COMPLETE INFORMATION FOR OUR CLIENTS. FINALLY, WHAT`S THE BEST OF LOS POTREROS, IN YOUR OPINION?
Although we provide our guests with 5* hotel service, we are also welcoming them into our home and sharing our lifestyle with them, which makes a stay with us a unique experience. We personally host our guests, so we really get to know them and they have a real taste of Argentina's warm hospitality, on a genuine working cattle estancia.
- THANKS FOR YOUR TIME BELINDA
- You`re welcome Ramiro. We`re at your disposal for any further information. Thank you
You know now, if you`re looking for a place where to enjoy horses, spend few days to rest, and make some good horseback ridings, Los Potreros is a wonderful option. Let me offer a basic 3-night program. We have larger stays, but it`s just an example:
ESTANCIA LOS POTREROS - 3 NIGHTS
Day 1
Arrive at Estancia Los Potreros and settle into your room. Join the Beggs for lunch on the
verandah, before those interested in riding take an introduction to the wonderful horses and

relaxed western-style of riding. Enjoy a sunset ride or walk to 'The Bellstone' to learn a little
more about the history of the estancia and surrounding areas. A candle-lit dinner provides
the perfect end to your first day.
Day 2
Ride or walk to our beautiful waterfall, and take a refreshing dip in the clear waters. Return to
the estancia for a typical Argentine 'asado', and after a well-earned siesta help the gauchos
to round up the mares and foals to protect them from the elusive puma. Perhaps try our
fabulously smooth and forward-going Paso Peruano horses, which help make sure that a full
day in the saddle doesn't feel quite so long.
Day 3
Ride, walk, or be driven this morning to 'The Top of the World' – the highest point on the
estancia, with spectacular 360-degree views of the surrounding hills and valleys. In the
afternoon head to the corrals at our cattle station with our gauchos to challenge them to a
bit of lassoing, and to learn a little more about the working cattle operation on the estancia.
Supper with the Beggs is washed down with Estancia Los Potreros' own label wine.
Day 4
After a hearty breakfast of bacon and eggs, depart for your onward travel.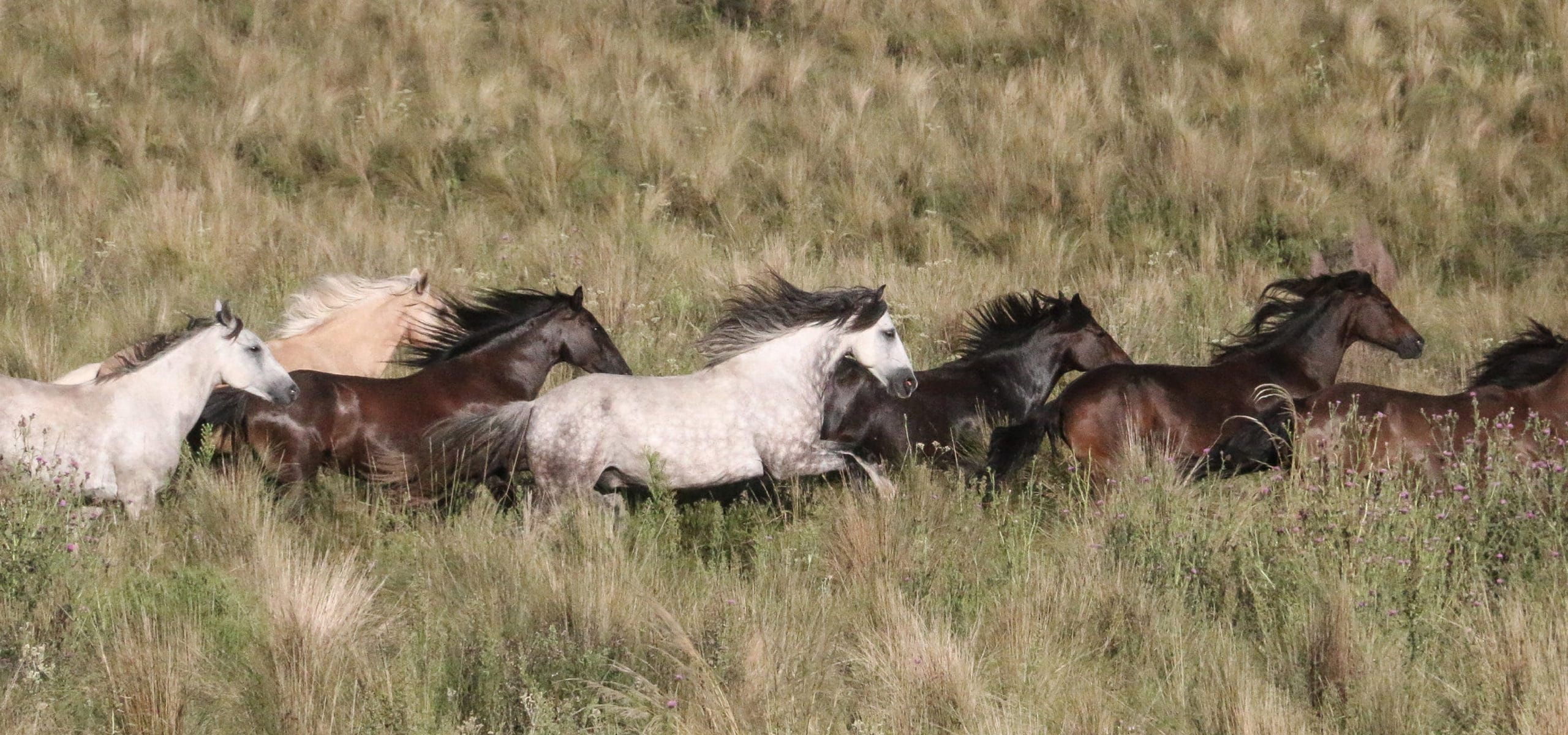 It`s a very nice program, isn`t it? For more information or a quotation just contact me to info@ripioturismo.com or visit our website www.ripioturismo.com.ar
Thank you,