Estancia Cristina: a great place to visit in Patagonia during your stay in El Calafate and Perito Moreno Glacier Area. We met Gabriela Gelmi, to talk about this wonderful place in Patagonia
Estancia Cristina is a classic when you think in visiting an Estancia for a day, after great boat navigation in Los Glaciares National Park. There are many options, you can check in our website www.peritomorenoglacier.com But Estancia Cristina is also a place where you can stay and enjoy many activities, typical of an old estancia in Patagonia. Today, we meet Gabriela Gelmi, to talk about what you can expect during your visit to Estancia Cristina in Patagonia.

HELLO GABRIELA, THANKS FOR RECEIVING ME TODAY.
It´s a pleasure, Ramiro, thanks for visiting Estancia Cristina. 
LET ME START WITH THE HISTORY. WHICH IS THE BEGINNING OF THIS PATAGONIAN ESTANCIA?
Steeped in history, founded over a century ago in 1914 by English immigrants,  Joseph and Jessie Masters, who came from the UK to start a new life in this beautiful remote place, the Estancia still conserves its essence, maintaining alive the history of this family who through enormous effort and perseverance, turned this inhospitable and solitary place into a small piece of paradise.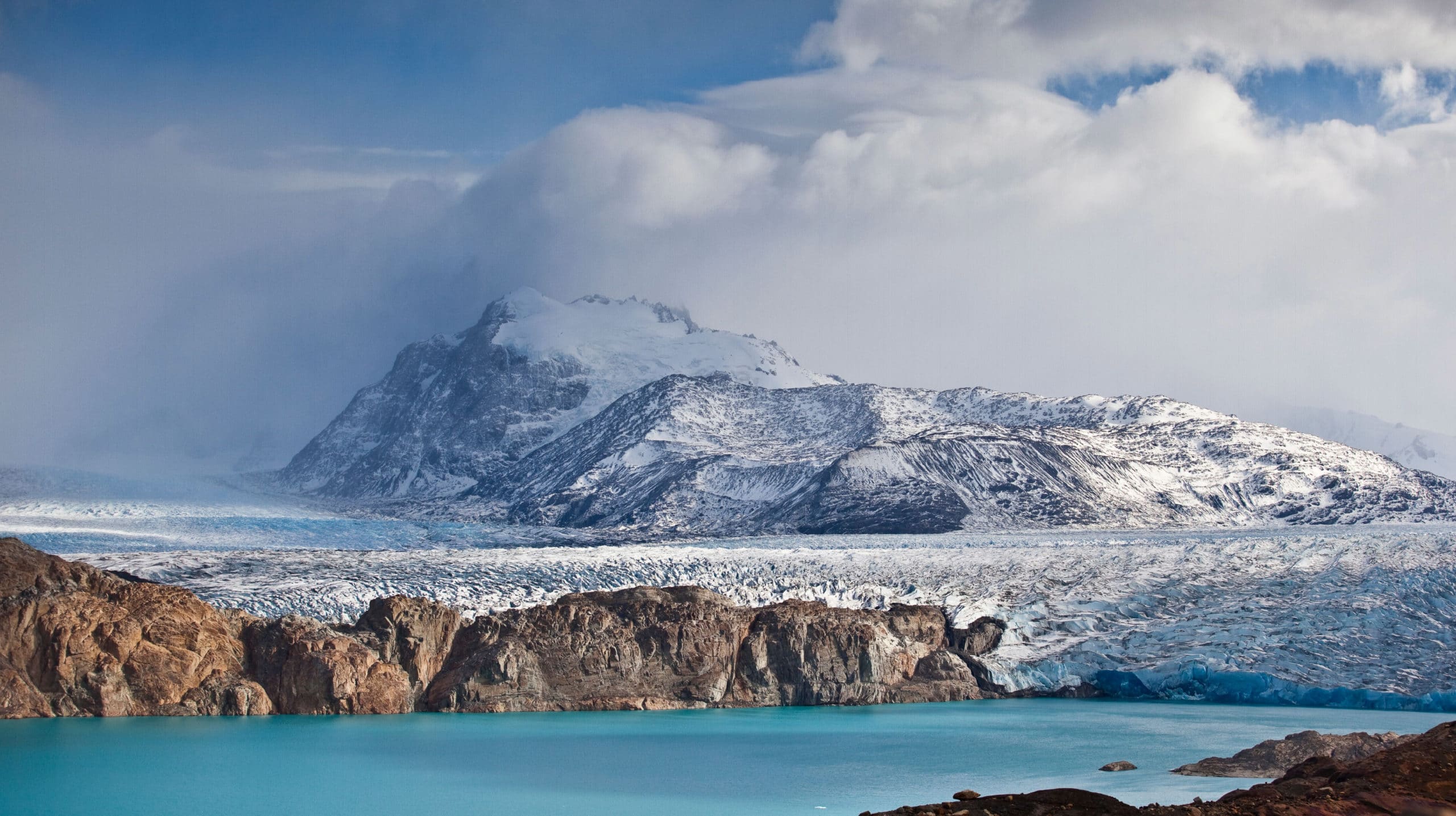 THE LOCATION IS AWESOME. HOW THE CLIENTS ARRIVE AT ESTANCIA CRISTINA?
Well, Estancia Cristina is accessible only by boat. The estancia stands on an exclusive and privileged setting in Argentine Patagonia. Strategically built on a glacial valley formerly occupied by the Upsala Glacier, one of the area's most spectacular natural settings, the Estancia is surrounded by picturesque views of snow-capped mountains, lakes, rivers, and hanging glaciers.
From El Calafate, it's a 50km drive to Puerto Bandera, the harbor area where an awaiting boat will depart for the scenic 2:30-hour navigation across Lake Argentino. Along the way, pass waterfront forests, towering mountains, bobbing icebergs, and of course, the iconic Upsala Glacier itself. It's a breathtaking natural sight and one which deserves taking the time to admire, before continuing on to your landing point on the northwestern banks of the Cristina Channel.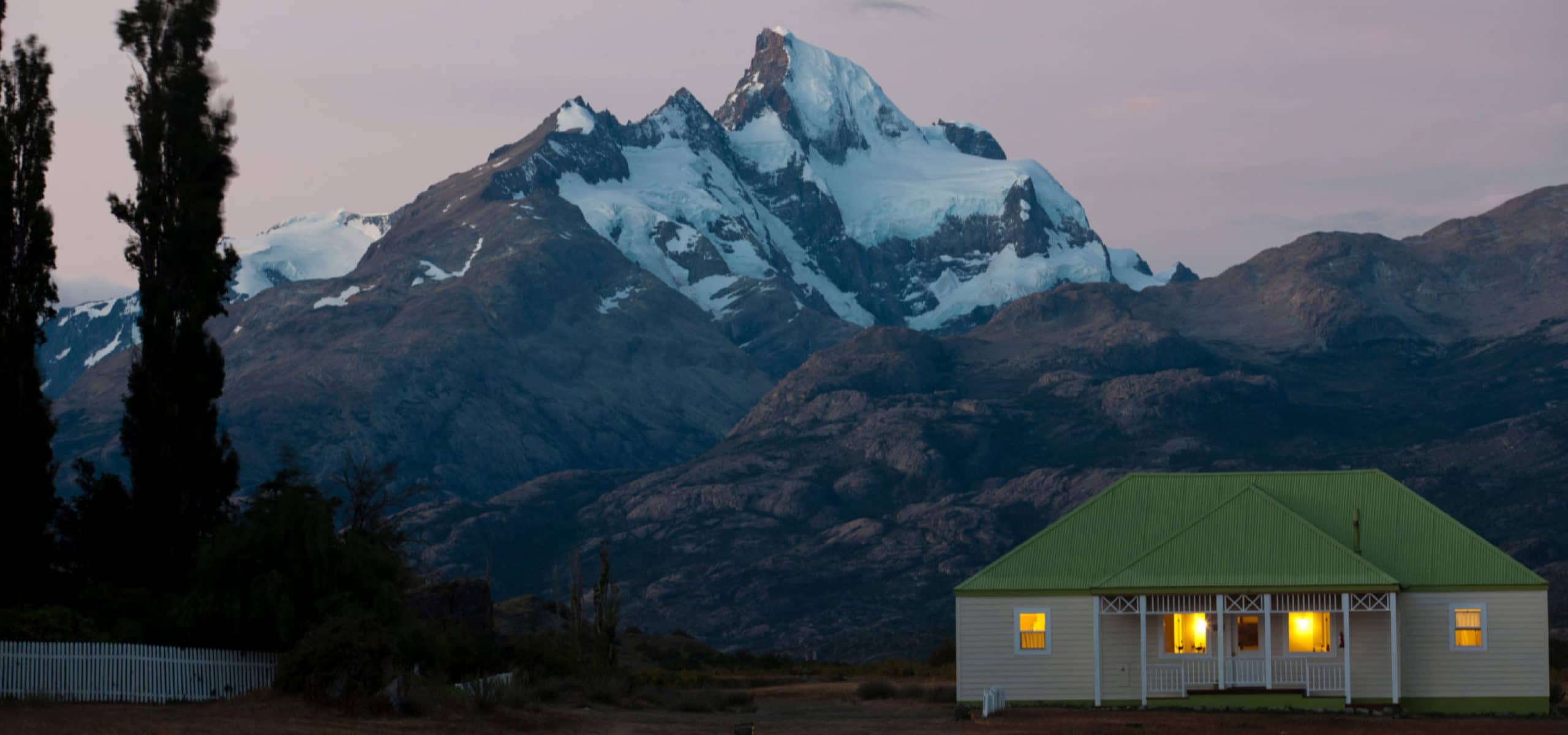 GREAT, THE ARRIVAL IS AN EXPERIENCE ITSELF. WHICH SERVICES ARE OFFERED IN THE ESTANCIA?
Estancia offers 4 different Full Day tours for those who cannot stay in our lodge. All of them have daily departure from Puerto Punta Banderas, located 45minutes away from the Calafate city.
Out Lodge programs, are all Inclusive and consist of:
Land transfers from/to El Calafate and lake transfers between Punta Bandera harbor and Estancia Cristina.
All meals during your stay with nonalcoholic drinks and infusions during your stay.
All programmed & listed activities at the estancia and in the surrounding valley (English-Spanish guide): Treks, hikes, horseback ridings, 4x4, self-guided path, bikes, fly fishing)
Lodging.
National park entrance free.
AND WHAT ABOUT ROOMS? THERE ARE DIFFERENT CATEGORIES?
Yes, rooms are spread among 5 charming houses. Estancia Cristina offers 20 individual identical guest rooms, each with dramatic views towards Cerro Norte, draped in hanging glaciers. All same category and same quality of service.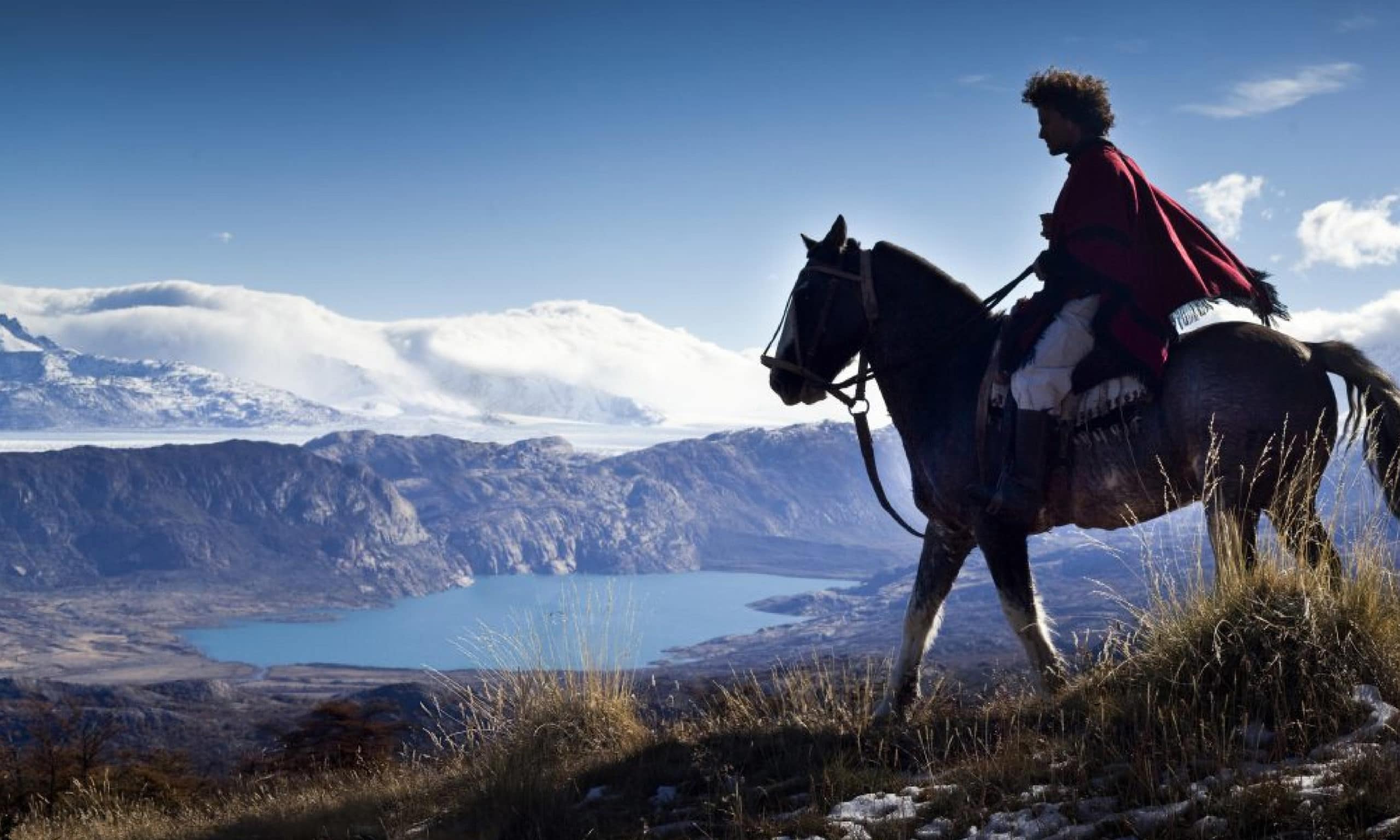 PERFECT. THE LANDSCAPE IS UNIQUE. WE KNOW, YOU ALSO OFFER FULL-DAY PROGRAMS TO ENJOY ESTANCIA CRISTINA. WHICH ARE THE OPTIONS AND DIFFERENCES?
Classic, Discovery, Trekking, and Horse riding exploration programs, all have been carefully designed to ensure the visitors see the very best viewpoints, scenic sights, and natural wonders that surround us during your stay.
HOW MANY NIGHTS DO YOU FEEL IS NECESSARY TO ENJOY STAYING THERE? DO YOU OFFER SOME PRE-ARRANGED PROGRAMS?
We do not have any restrictions, but, strongly suggest a 2-night-stay minimum. We have a bunch of different varied activities from which to choose, depending on your likes or physical aptitudes. It is an open proposal that fits every type of guest (actives, relaxation, couples, families, etc.)
WHAT ABOUT THE SEASON? IT`S OPEN DURING SUMMER ONLY?
We´re open between October 1st to April 30th every year. Estancia Cristina is open to visitors from all over the world who come to immerse themselves in this stunning region of Patagonia, our home here in Los Glaciares National Park.
.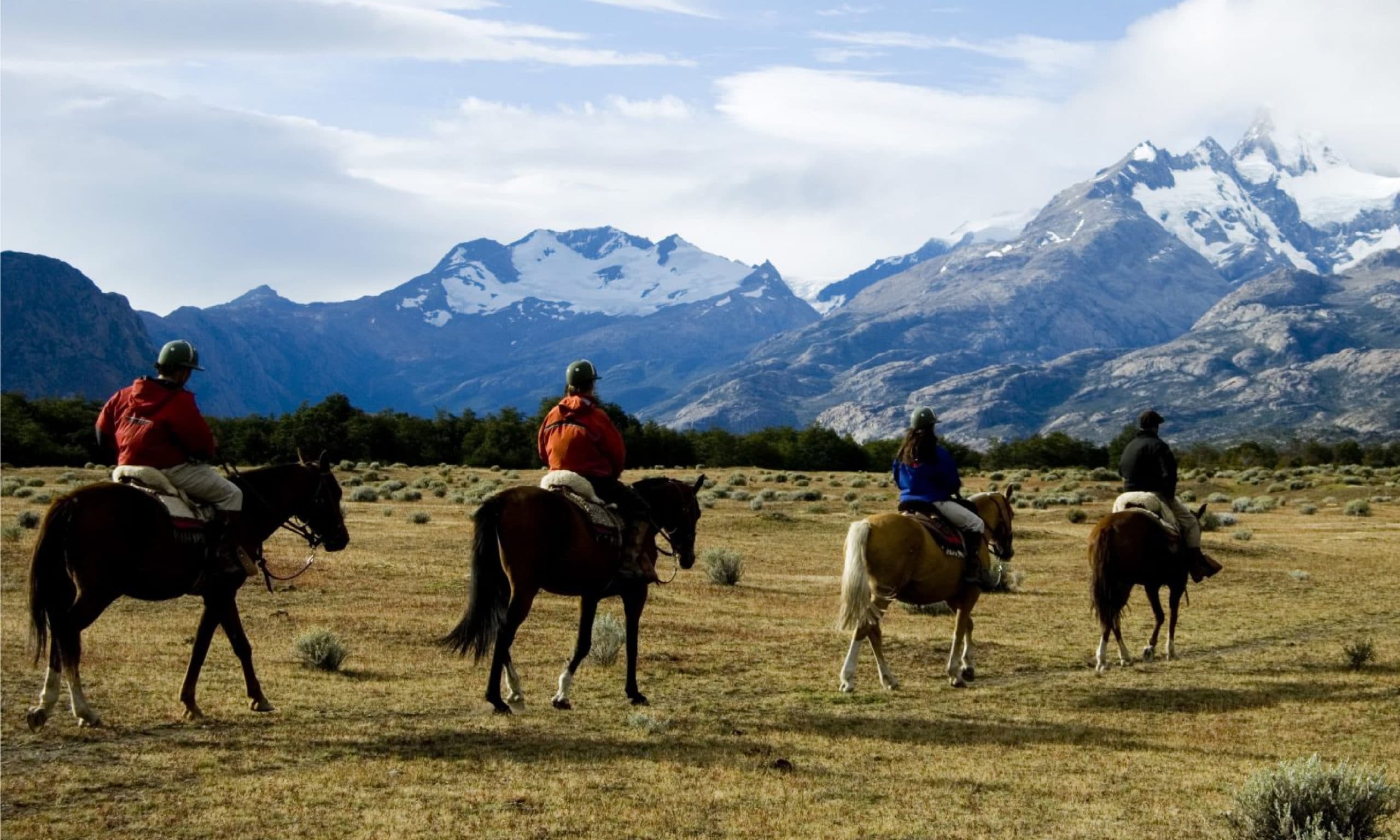 WHAT ABOUT FISHING ACTIVITIES? WE HAVE SOME GOOD FISHERMEN INTERESTED IN GOING TO ESTANCIA CRISTINA
You can enjoy fishing in Patagonia while staying at Estancia Cristina between November and April; this is spring, summer, and autumn here. Please note, a permit is required to fish in Patagonia, we recommend acquiring your permit before arrival,
Once at Estancia,  we would point you in the direction of our nearby scenic fishing spots, where you will be able to find Chinook Salmon and Rainbow Trout. It is an activity which needs advanced booking. The maximum capacity in the Caterina River is 8 fisherman a day
I SEE, IT´S IMPORTANT TO BOOK IT IN ADVANCE THEN.
Yes, absolutely so we can guarantee a good service. 
GREAT, AND WHICH ARE THE HIGHLIGHTS IN YOUR OPINION?
Definitely, the location is the highlight of Estancia! It is a unique and exclusive preserve area in the heart of a Nacional Park, with the wildest natural setting just for yourself, only accessible by boat. The staff's commitment to hospitality makes the experience remarkable.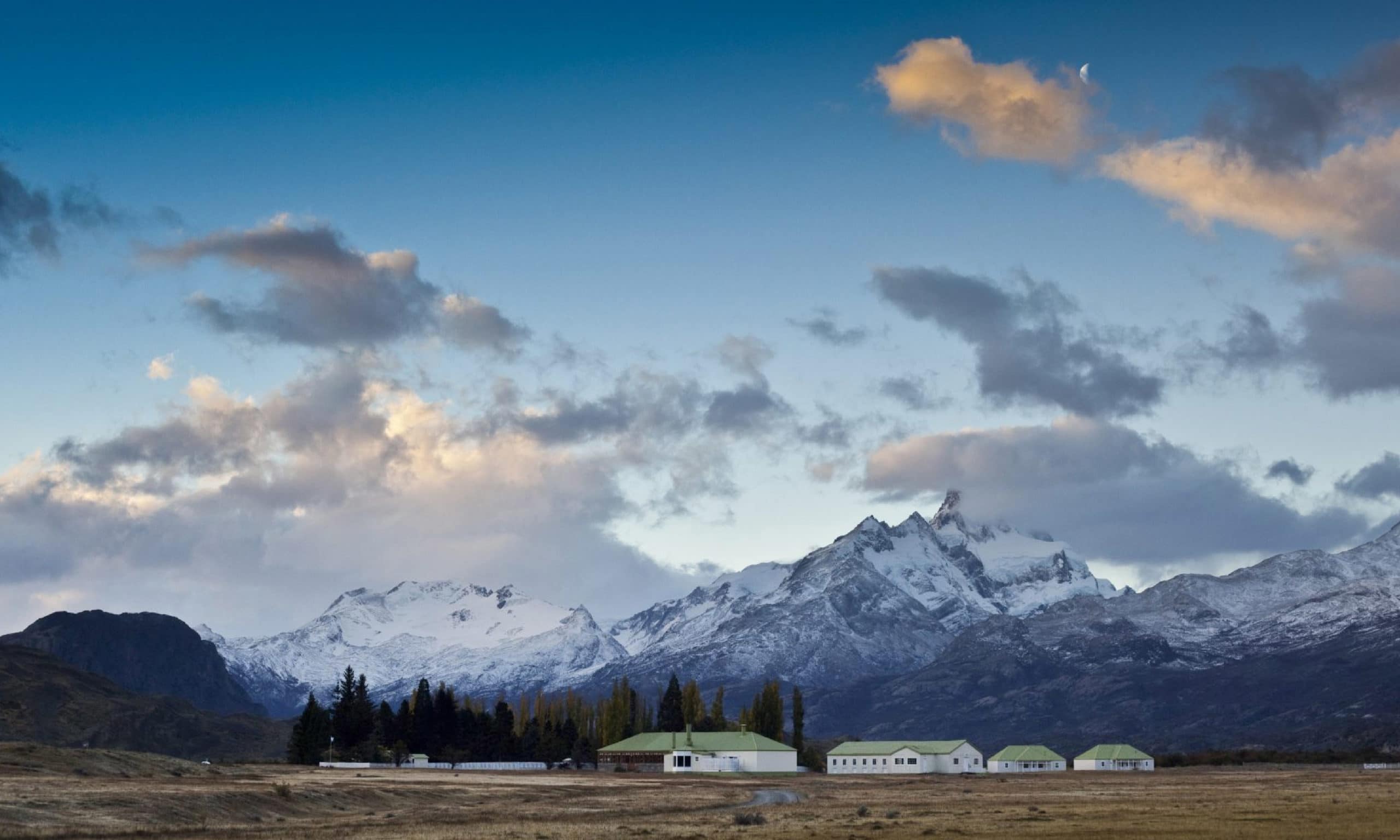 PERFECT. THANKS FOR YOUR TIME GABRIELA, IT WAS VERY INFORMATIVE.
You´re welcome Ramiro. Thank you!
I think Estancia Cristina is a wonderful option to stay in typical estancia during your stay in Patagonia. You may be can combine a hotel in el Calafate and stay there 2-3 nights and enjoy incredible landscapes and activities there.
BOOK A FULL-DAY BOAT NAVIGATION TO ESTANCIA CRISTINA!
You also can enjoy a full day of boat navigation to enjoy this wonderful place. Take a look to the options below and book!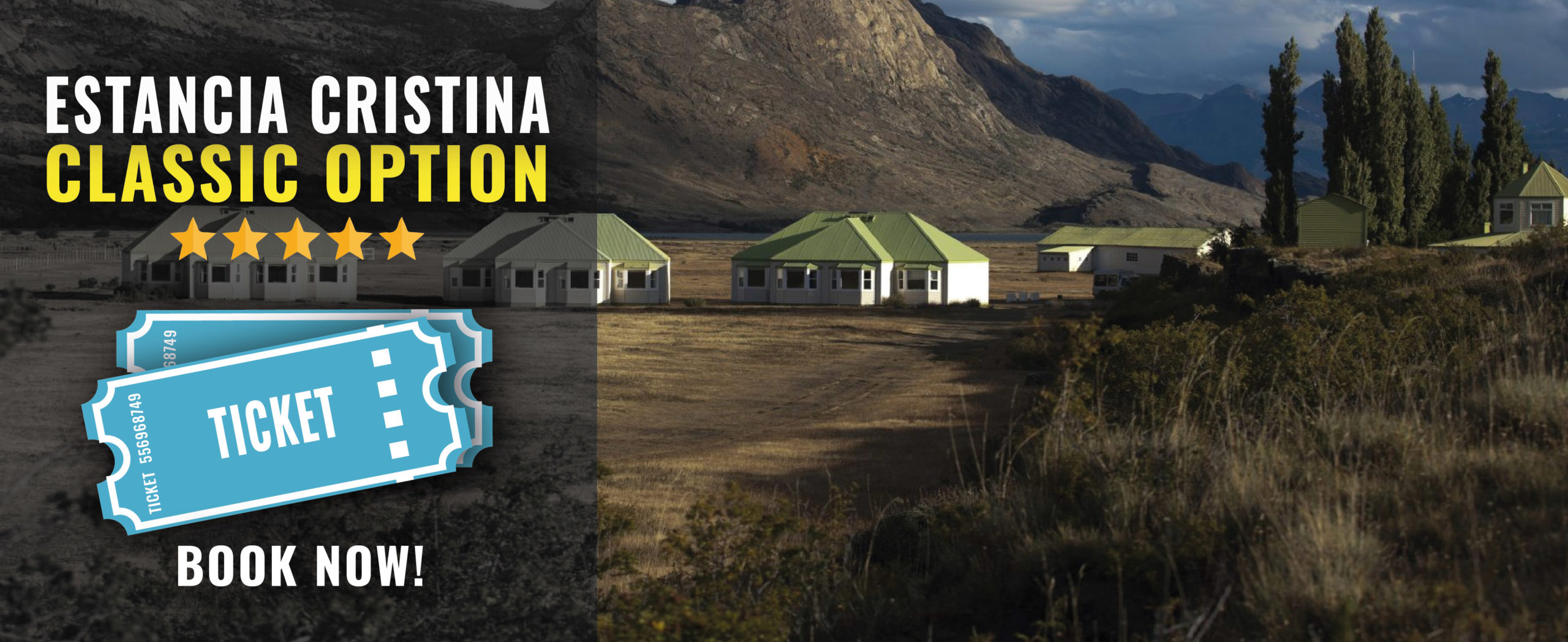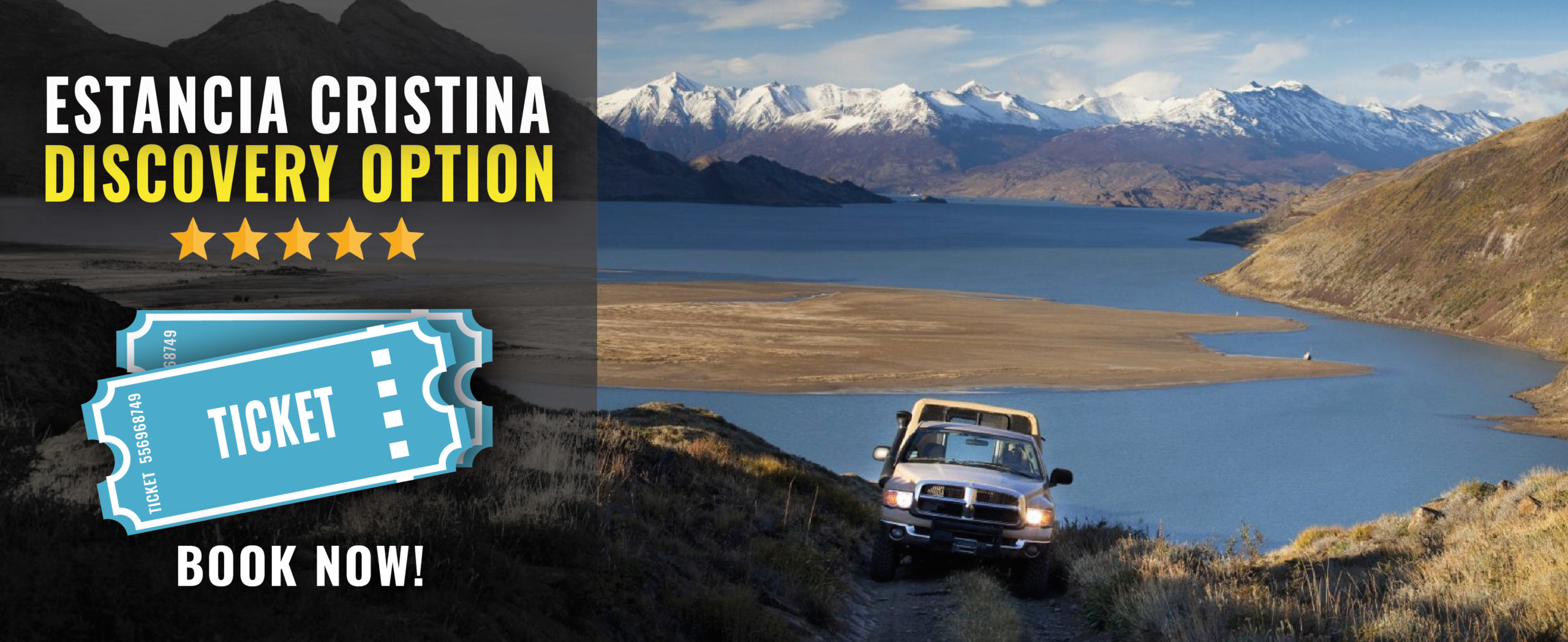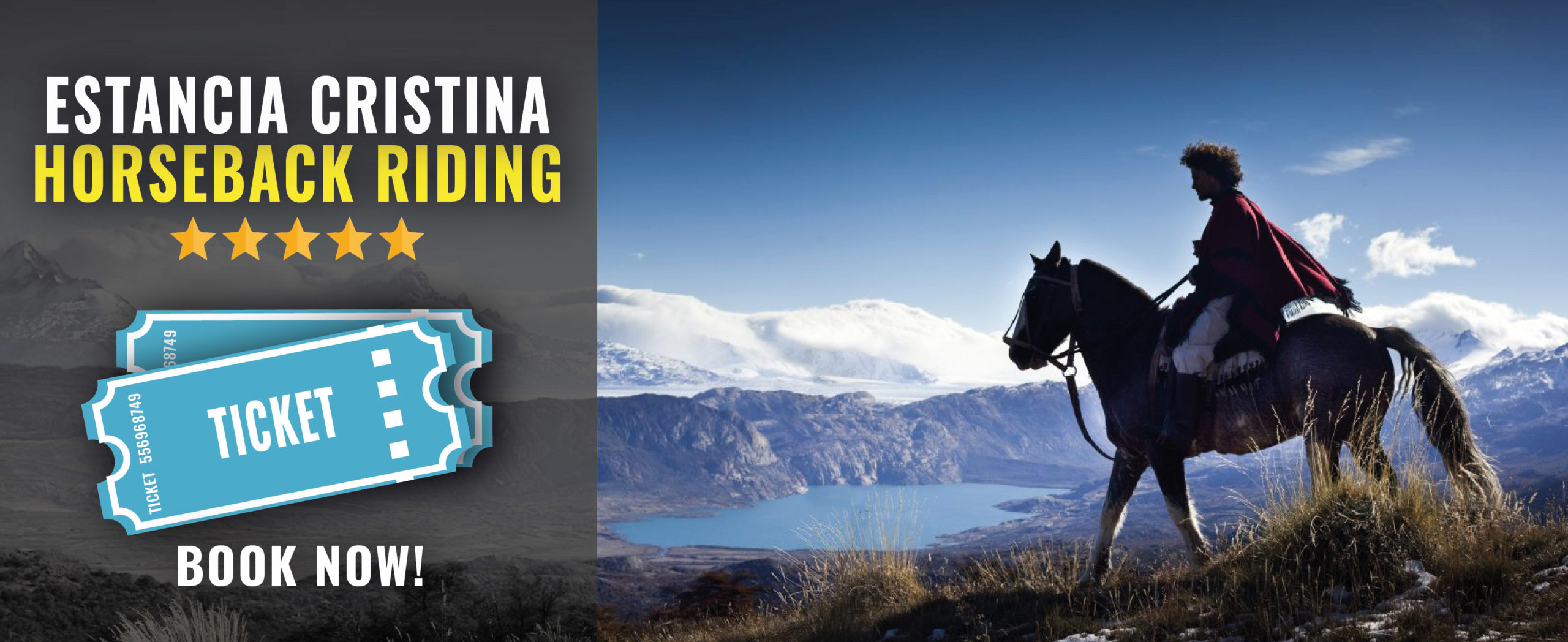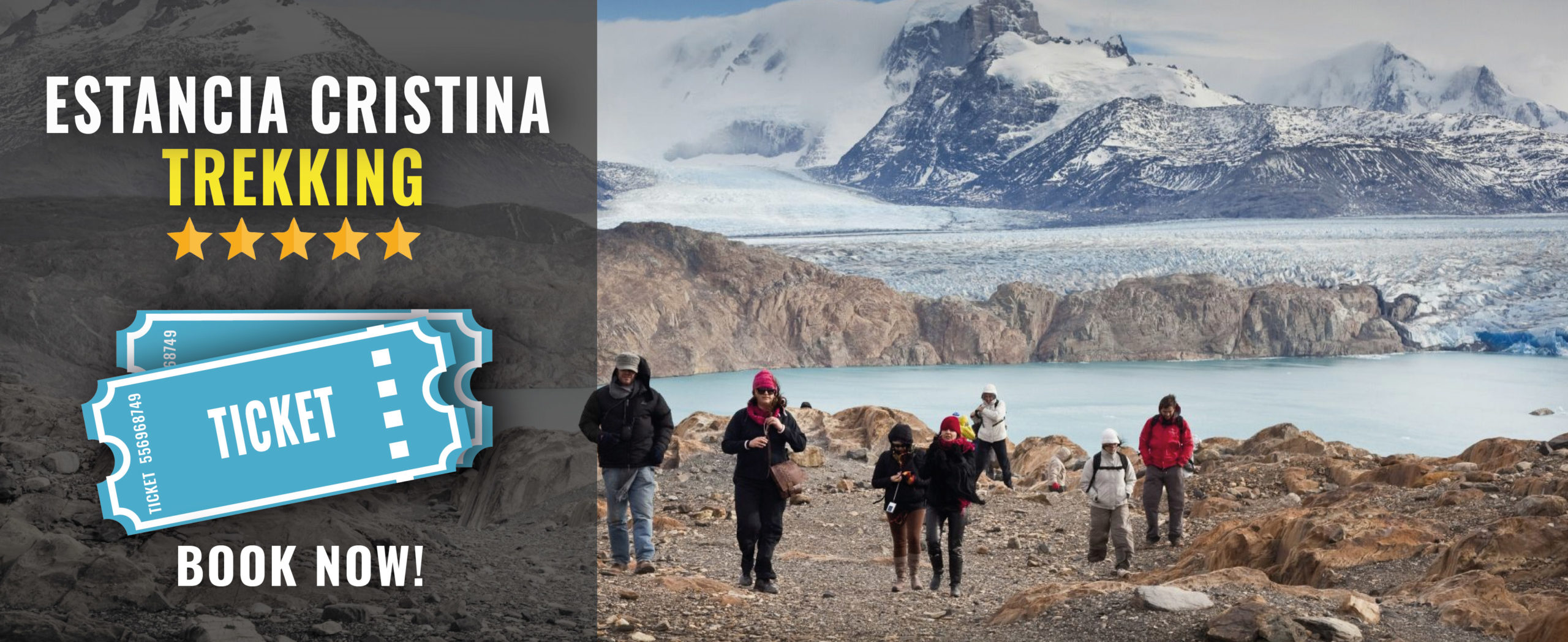 If you need any further assistance, just contact us: info@ripioturismo.com 
Thank you!
Photos: Thanks to Estancia Cristina