RipioTurismo Interviews: We met Gabriel O`Rorke from Awasi, to talk about this wonderful hotel in Iguazu Falls
We talked a lot about Iguazu Falls. You already know that it`s a must-see in Argentina/Brazil, let me say in South America; a Unesco World Heritage and now, one of the new 7-wonders of nature. Well, let me add that Iguazu is a unique place, that can be visited all year. Of course, there are several hotels available in Argentina and also in Brazil. Awasi is one of the most incredible places. You can stay in villas, in the middle of the jungle, with luxury comfort... Today, we meet Gabriel O`Rorke from Awasi Iguazu, to talk about this place.

- HELLO GABRIEL, NICE TO MEET YOU TODAY IN THIS INCREDIBLE PLACE
- Thank you Ramiro, you`re welcome.
- DEFINITELY, AWASI IS NOT A CLASSIC HOTEL. WHICH DO YOU FEEL ARE THE HIGHLIGHTS OF THIS PLACE?
- Our hotels are inspired by the idea of staying at the house of a friend of a friend. Not someone who is so close that you have no privacy but somewhere that you feel loved and that is the house of your dreams. Each of our three lodges is completely different as they are inspired by the place in which they are located: adobe suites for Atacama, wooden villas in Patagonia, and stone and wooden villas in Iguazu. Each one is sensitive to its environment and fits with its location.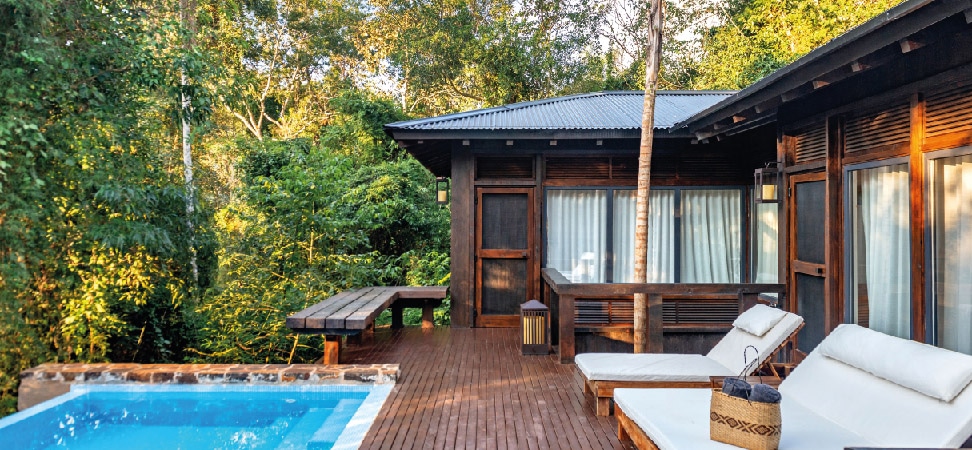 - WHICH ARE THE ROOM CATEGORIES AVAILABLE?
Part of the concept is that all guests experience the same, top-end service for everyone. The only difference is size. In Patagonia and Iguazu, we have one master villa at each one, which allows for families. Atacama also has two categories, one is larger.
- I THINK IT`S VERY INTERESTING. OUR CLIENTS LOVE GOOD GASTRONOMY, WHAT CAN YOU SAY ABOUT THAT?
- We are members of Relais & Chateaux so food is a large part of the experience at Awasi. Not only when eating in the lodge, but also when out in the wilderness where we create the most amazing gourmet picnics. We are also very committed to buying local produce, supporting local farms and suppliers, and showcasing the wonderful ingredients available at each of our lodges.
- AND WHAT ABOUT ACTIVITIES AVAILABLE?
- This is where the real Awasi difference comes in! Each room is given its own personal guide and 4WD. You can explore at your own pace and according to your own interests. We have a wide variety of activities. of course the visit of Iguazu Falls, but many other related to local communities, or adventure activities. It`s a very complete menu.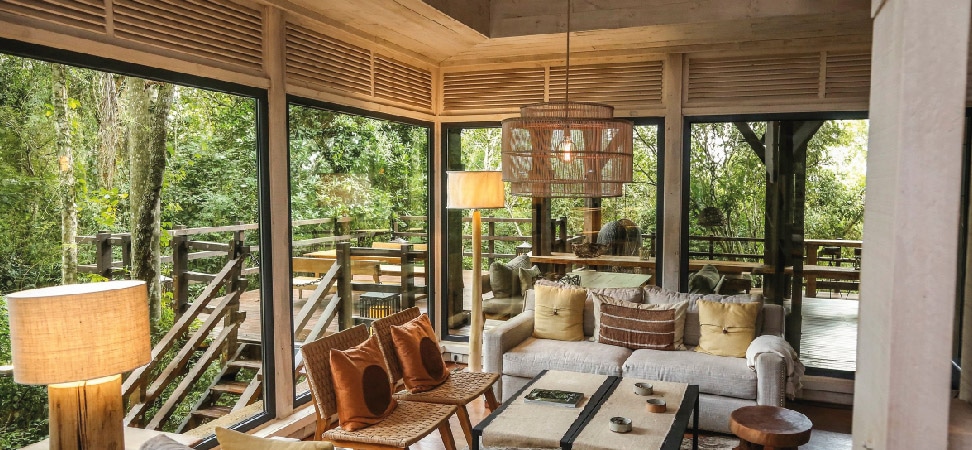 - DID YOU OFFER SPECIAL PACKAGES FOR BIRDWATCHERS?
- We dont do packages as such, the concept at Awasi is that each experience is tailor-made around each guest. So if you are interested in birdwatching, we will make sure your expert guide gives you an experience that makes the most of the wonderful birds that surround us.
- GREAT. ECOLOGY IS VERY IMPORTANT FOR OUR CLIENTS. WHAT YOU CAN SAY ABOUT THAT. IS AWASI A SUSTAINABLE HOTEL? 
- From building our villas (in Iguazu and Patagonia) on stilts for minimal environmental impact to having small lodges that respect nature, sustainability is at the core of what we believe in.
- I THINK YOU RECEIVE PEOPLE FROM AROUND THE WORLD, BUT FROM WHERE THEY COME?
- Yes, our guests come from everywhere but the majority are from the UK or USA.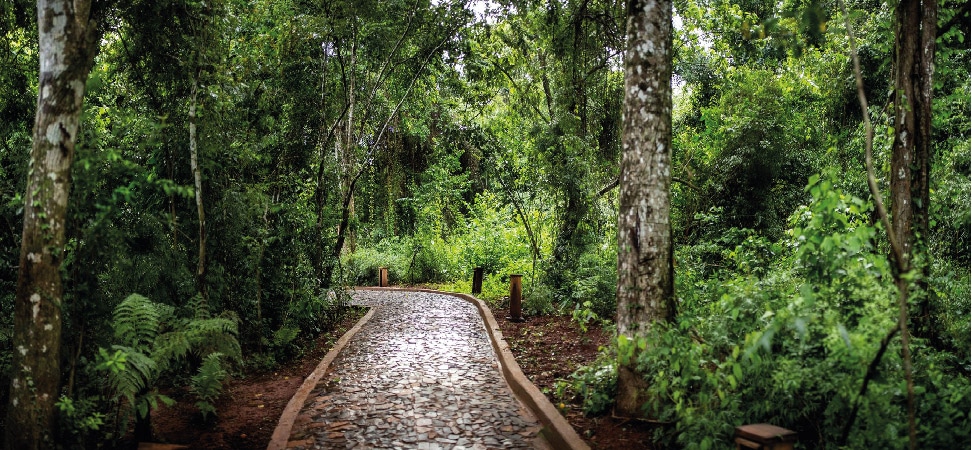 - WHAT`S THE MINIMUM STAY, IN YOUR OPINION TO ENJOY IGUAZU FALLS OF COURSE, BUT ALSO AWASI?
- We have a 2-night min stay at Awasi Iguazu (3 nights at Awasi Atacama and Patagonia), this is the absolute minimum to experience the place but we highly suggest you stay for longer as we have so many excursions that go beyond the famous Iguazu Falls. Your private guide will take you beneath the surface of this destination, getting to know places you could never have dreamed you were going to see- few people even know that Iguazu is part of the Atlantic Rainforest an area brimming with endemic species.
- WHAT IS THE AWASI SPIRIT, IN FEW WORDS?
- Don't just look where everyone else is looking, who knows what might be over your shoulder.
- THANK YOU GABRIEL, WE LOVED AWASI IGUAZU
- You`re welcome Ramiro, we will be waiting for your clients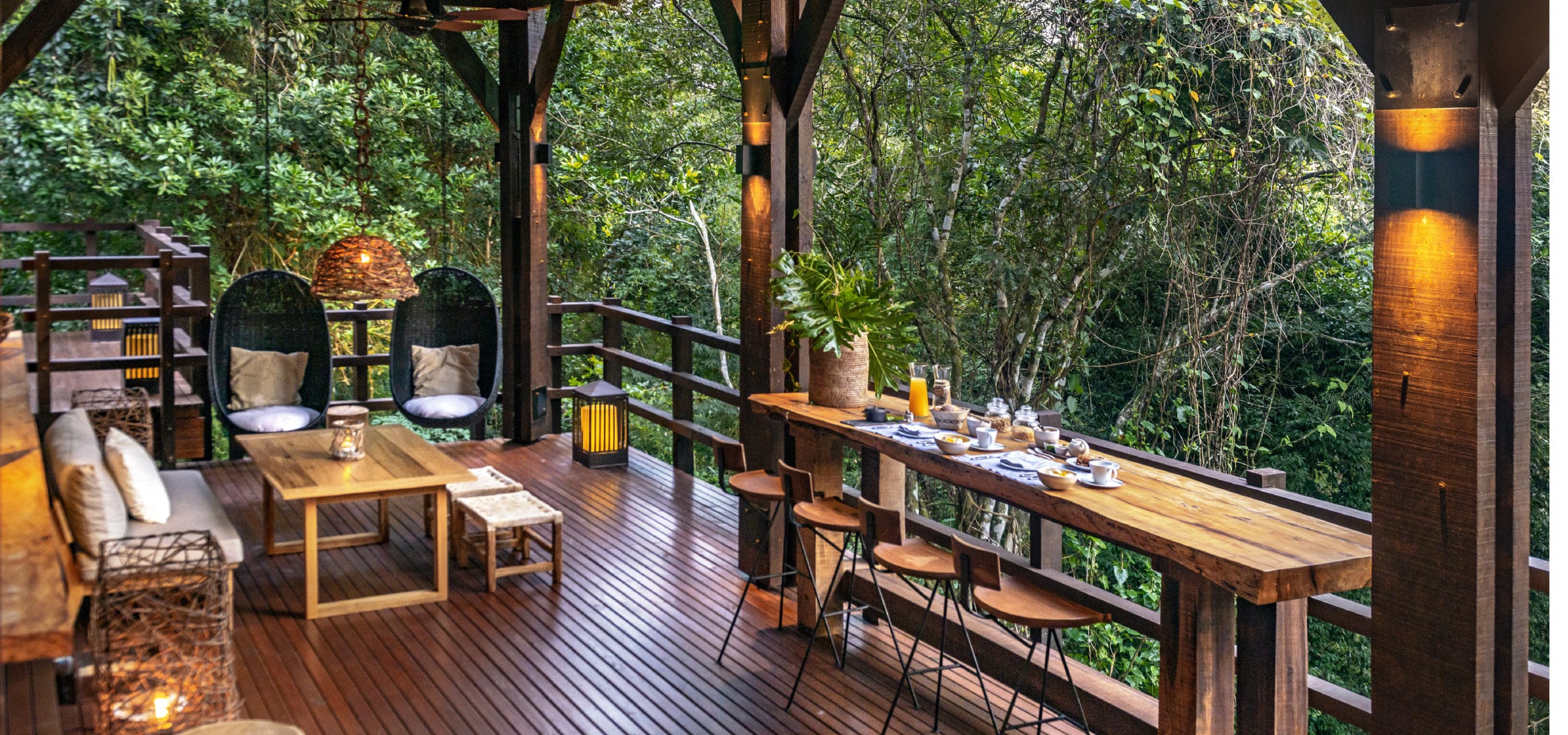 Thank you,