Perito Moreno Glacier is one of the most important attractions in Argentinian Patagonia. A must-see when you visit the area and a singular glacier because it´s still growing. But, where is Perito Moreno Glacier located on the map? Well, the first thing is that El Calafate is the gate to visit the colossus of ice, a small village located 2750 km from Buenos Aires, in the province of Santa Cruz. For that, it´s not a good idea to access by land. It would take two to three days, so the most usual way to arrive to the area is by air. Aerolineas Argentinas has many frequencies each week going from Buenos Aires to El Calafate. The flight takes 3 hours approximately.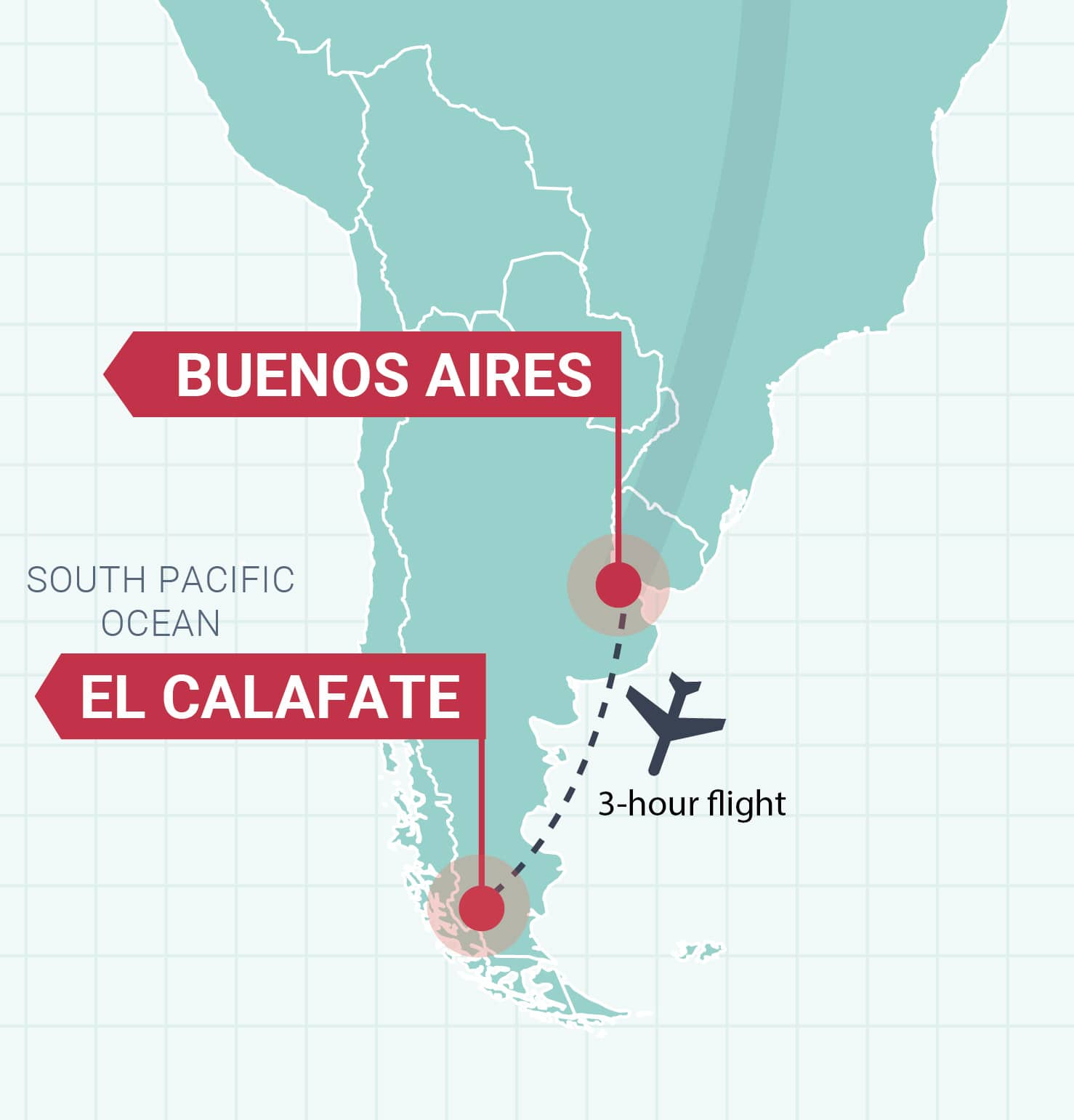 How far is Perito Moreno Glacier from El Calafate?
Once in El Calafate, you have to go to Perito Moreno Glacier that which´s located 80 km from the village. The most usually way is to take an guided visit to this amazing place, to know more about general facts and interesting information about formation, characteristics, and the famous rupture.
See more information about the Perito Moreno rupture here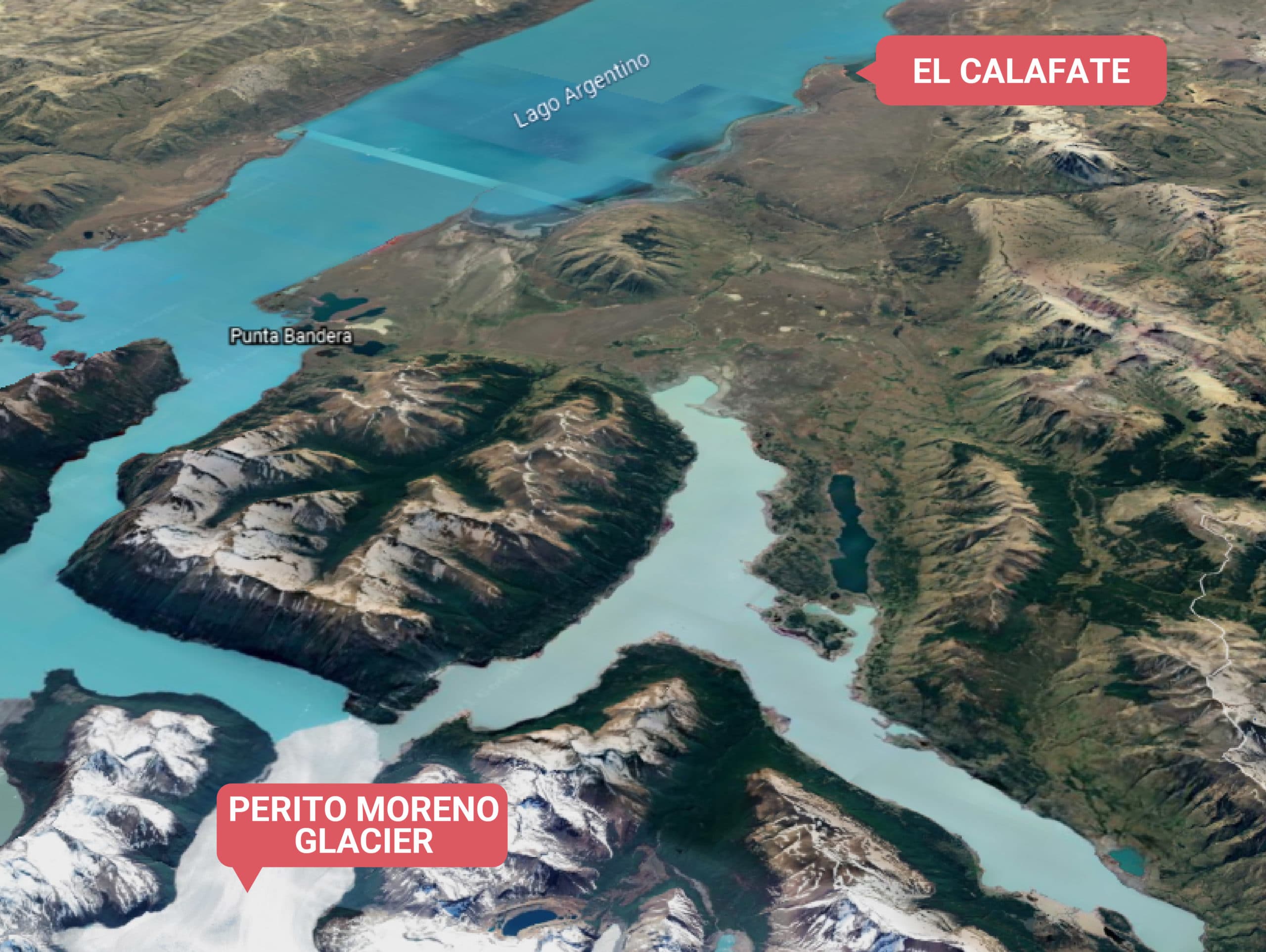 Perito Moreno Glacier: the visit
Accompanied by a guide authorized by the Los Glaciares National Park, leaving the city we can see Lake Argentino with its Round Bay. In it you can see an important variety of birds, standing out the black-necked swan, flamingos, and steam duck. In the first 40 km, the Patagonian steppe is crossed where the yellow color stands out, due to its pastures called Coiron. Upon passing the entrance of the National Park we enter the Andean Patagonian Forest where we will observe ñires, sour cherries, and lengas, among others. Once on the glacier, we will contemplate the majesty that impacts the eyes of the visitor, once we have recovered from the amazement, we will begin the walk through the walkways and balconies to enjoy different views of the front of the Glacier. Waht to book? Please click in the image below: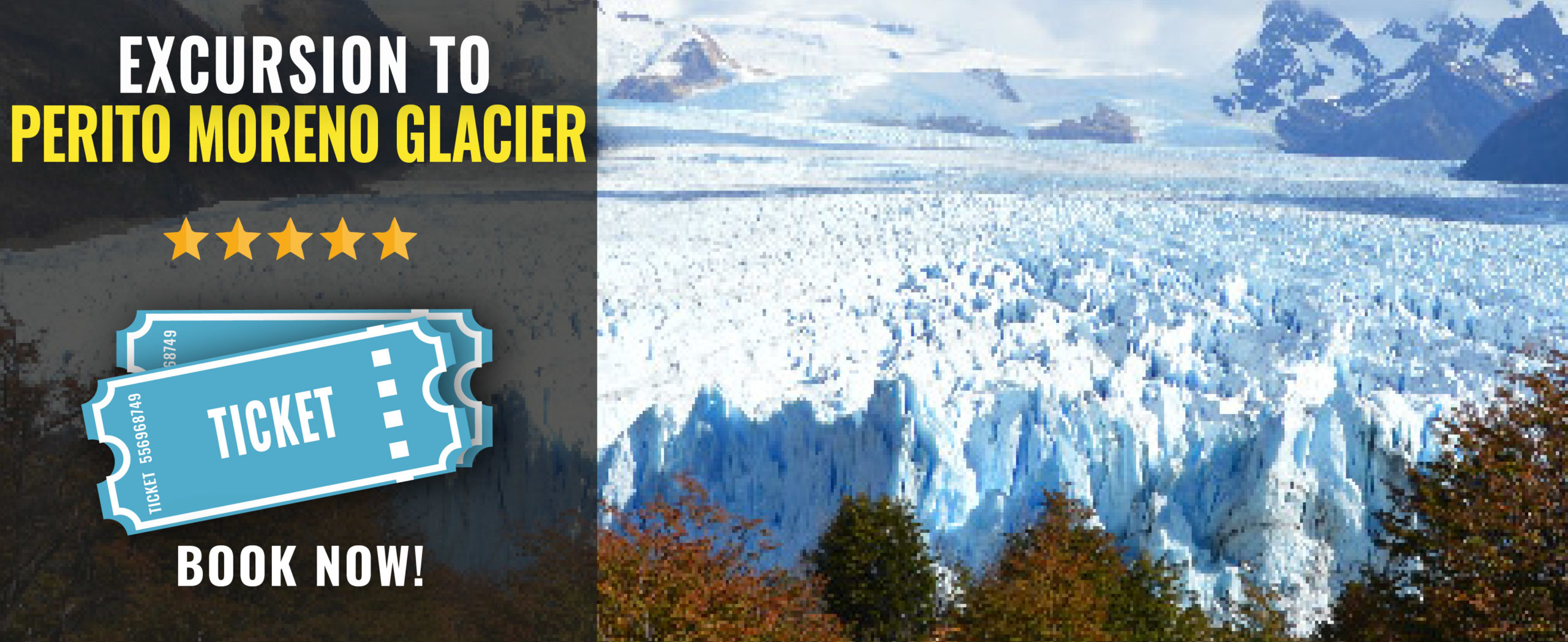 For more information, just email us at info@ripioturismo.com 
Thank you!