One of the most amazing destinations in South America is Patagonia. It´s a region full of amazing lakes, mountains, volcanoes, famous peaks, incredible extensions of land, and of course glaciers. And one of the most famous glaciers if not the most famous is the Perito Moreno Glacier, located in Santa Cruz Province in Argentina. But, how to get Perito Moreno Glacier? Well, you can arrive in El Calafate from Buenos Aires. El Calafate is the gate to visit the Perito Moreno Glacier, a small village from where you can enjoy this amazing block of ice. From Buenos Aires, you can take a 3-hour flight and arrive to the local airport called Comandante Armando Tola.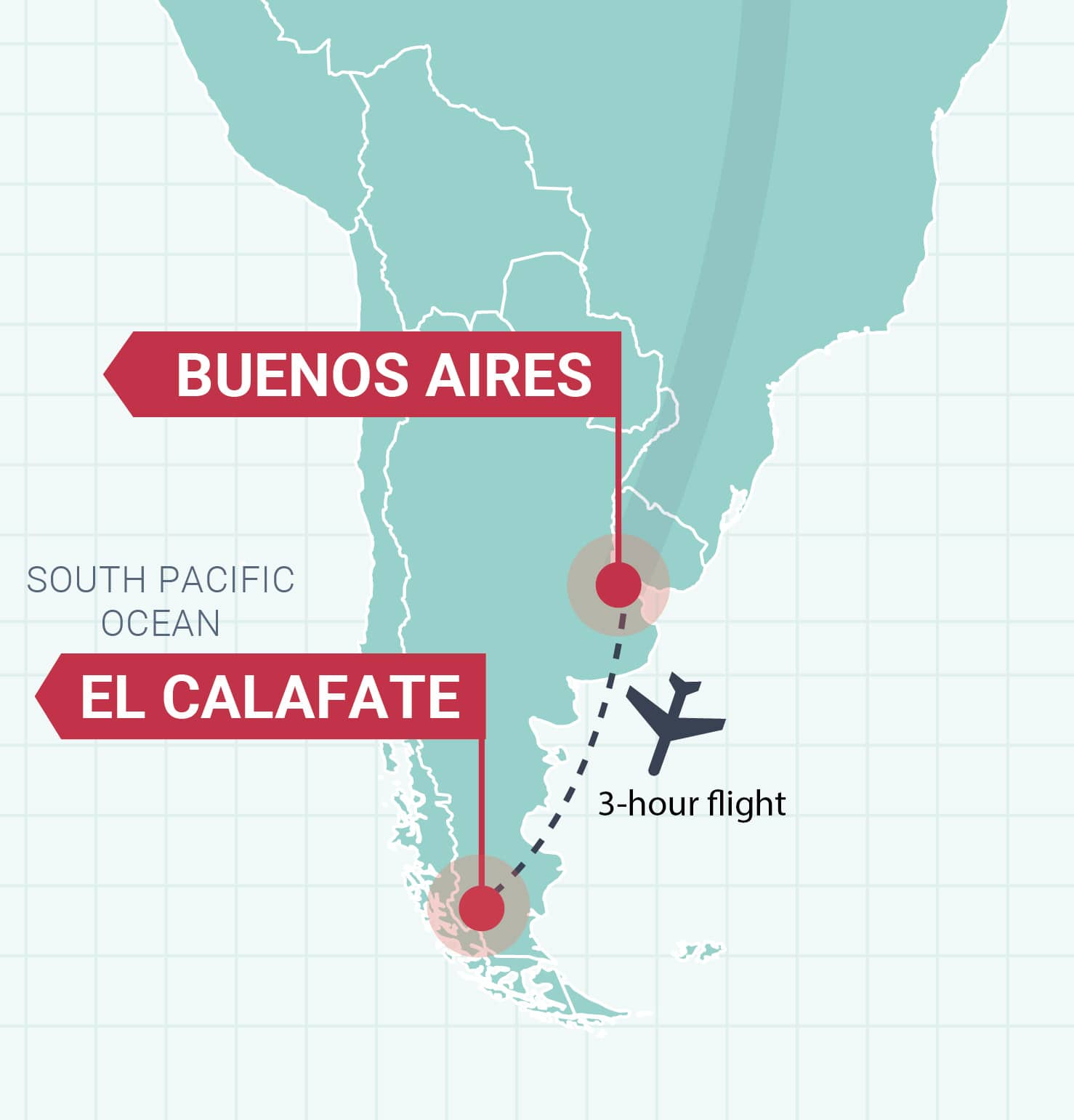 But you also can arrive from other cities in Patagonia, like Bariloche in the province of Rio Negro, or from the southern Ushuaia in Tierra del Fuego Island. Both are great places to be visited and can be combined with El Calafate in any of the tours available to visit Patagonia. Let me recommend two amazing options by clicking in the images below.
How to get Perito Moreno Glacier from Chile?
But, Can you reach Perito Moreno from Chile? Of course, it´s possible, and very possible if you´re visiting Torres del Paine for example. You can get Perito Moreno and El Calafate from Chile, by crossing the border, in bus service from Puerto Natales, in the southern area of Chile. Puerto Natales is the gate to visit Torres del Paine National Park, another amazing place to visit in Patagonia. So, a good idea is to cross the border and arrive to El Calafate to continue your visit in this remote region. Check a great tour to combine Torres del Paine and El Calafate by clicking in the image below.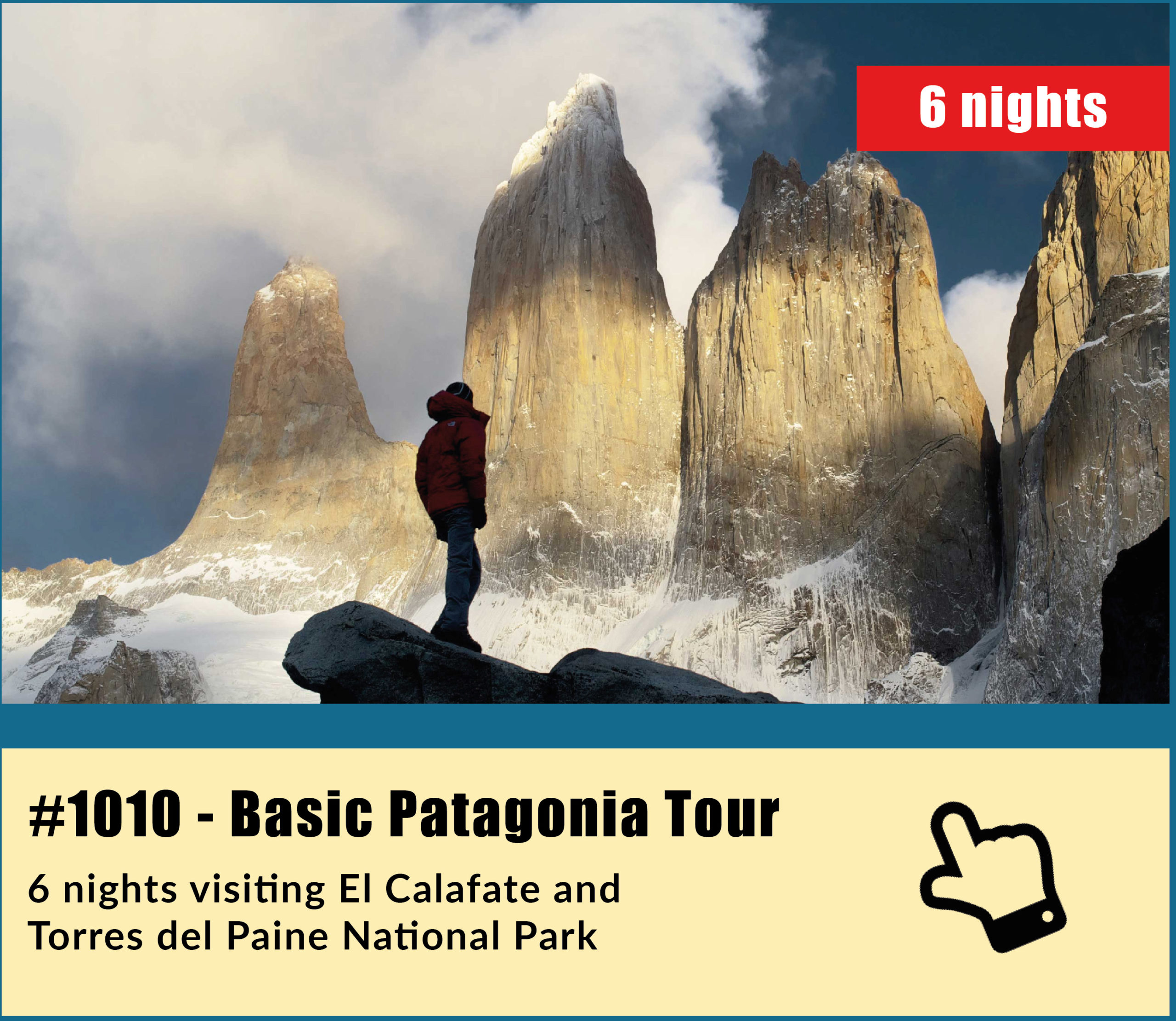 Finally, you can visit Perito Moreno Glacier from Puerto Natales in a full day trip. Yes, you do not need to overnight in El Calafate if you prefer to continue visiting Chile and not in Argentina. The full day visit to Perito Moreno Glacier from El Calafate is also a great option for you. Click on the image below to see more information:
For more information, just email us at info@ripioturismo.com  We´re here to help you,
Thank you!