A 18-night tour to enjoy the best of Argentina, visiting Buenos Aires, Puerto Madryn, Ushuaia, El Calafate, Bariloche. We offer a wide variety of hotels and some included services and some other services as optional. So, you can complete the tour with more adventure, more cultural visits, or any special interest you can have.
In Buenos Aires, we include 3 nights, and there are a wide variety of activities to enjoy. Of course, a basic city tour is included, but there are dinner tango shows, tango lessons, visit to museums like Eva Peron Museum, Walking Tours to  Recoleta and La Boca to enjoy Caminito, Gastronomy Classes, and more.
In Puerto Madryn, you will find a perfect destination to enjoy the local sea life of Peninsula Valdes. Penguins, Sea Lions and Sea Elephants, Birds, and of course Whales and Orcas. Check seasons to enjoy each species.
Ushuaia is the city of the end of the world, the southernmost city of the world located in Patagonia. Visits include Tierra del Fuego National Park, but there are Beagle Channel Navigations to choose from, and visit the heart of the Tierra del Fuego Island.
Then, 3 nights in El Calafate to enjoy the gate to Perito Moreno Glacier and different glaciers in the area of Los Glaciares National Park. From there, you can choose some optional activities like visits to El Chaltén for trekkings in the area of Fitz Roy Massif, or visit Torres del Paine National Park in Chile, maybe one of the most important highlights in South America.
The next step is Bariloche, the gate to visit the incredible lakes district of Patagonia. A place is full of national parks, mountains, lakes, forests, and a great option to enjoy some adventure activities like rafting, trekking, horseback riding, or ski during the winter season.
Finally, but maybe one of the best places you can visit in Argentina, South America, and the world, is Iguazu Falls. The magic of nature is located here. The falls are fantastic and can be visited from Argentina and from Brazil. Basic activities are included, but you can choose many others like boat navigations to approach de falls from the river, in a zodiac, or trekkings, or ride in 4x4 trucks, and more.
Click in the image below to see more information, detailed itinerary, seasons, and possible dates for our Buenos Aires and Complete Patagonia Tour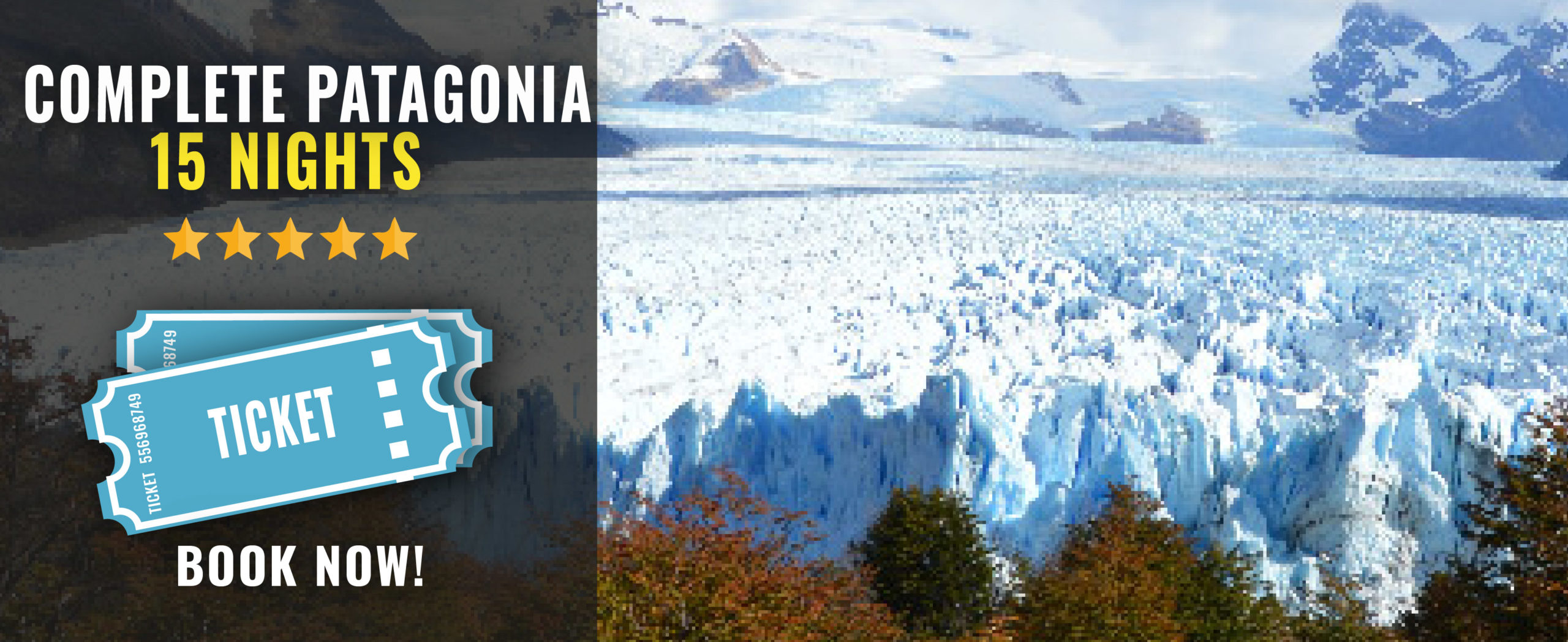 For more information, just contact me at info@ripioturismo.com
Thank you,