If you´re visiting Amazonas, one of the best ways to visit this immense green area on the planet is a cruise. The Amazon basin has a surface area of 2.3 million square miles and is home to 40,000 plant species and nearly 400 billion trees. Did you know that this river also holds a fifth of the planet's freshwater? Amazing isn´t it?
Let me invite you to cruise the Amazon aboard a floating 5-star luxury hotel, the Iberostar Heritage Grand Amazon. Relish adventure and nature from the lungs of the earth. Choose between three possible itineraries and immerse yourself in an authentic experience with scheduled daily activities for you to discover an Amazon that's truly wild. Fully embrace your Amazon adventure while enjoying high-quality service, lavish amenities, and unparalleled gastronomy.
Discovering the Amazon Rainforest
This extraordinary voyage starts in the Brazilian city of Manaus. The cruise ship drops anchor at various stops along the Solimõ and Rio Negro rivers, the perfect chance to explore each place. We offer our guests the chance to take part in a plethora of activities exclusive to the region. Go piranha fishing, spot alligators and pink dolphins, or traverse the igapós (forests flooded with black waters). You can also visit the local communities in the heart of the jungle; it's an amazing opportunity that allows you to discover the Amazon's biodiversity and immerse yourself in the local culture.
Performances on board
Enjoy a sunset accompanied by music shows that are sure to provide the opportunity to bring the whole family together for a good time. It's the perfect time to unwind, share your experiences with fellow passengers, and enjoy your evening on board.
Choose between 3 itineraries
Iberostar offers you 3 itineraries to discover the best of the Amazon. A 3-night itinerary, another of 4 nights, and a last one of 7 which is the complete route. The 4-night route along the Rio Negro runs through unique places known for its beauty, such as the Igarapés de Jaraqui, the Tres Bocas islands or Ariaú. You can experience the beautiful fauna and get to know the enriching local culture. On the 3-night trip, the Solimões river awaits you. Through this tour, you will learn about the culture of the local population in the Lake Janauacá region, observe the fauna and flora of the Manaquiri region or discover the crafts of the Lake January region. If you do not want to miss anything, choose the 7-night route which includes both the 3 night and 4-night itineraries.
For bookings and more information about rates, cabins and departures, please click on the image below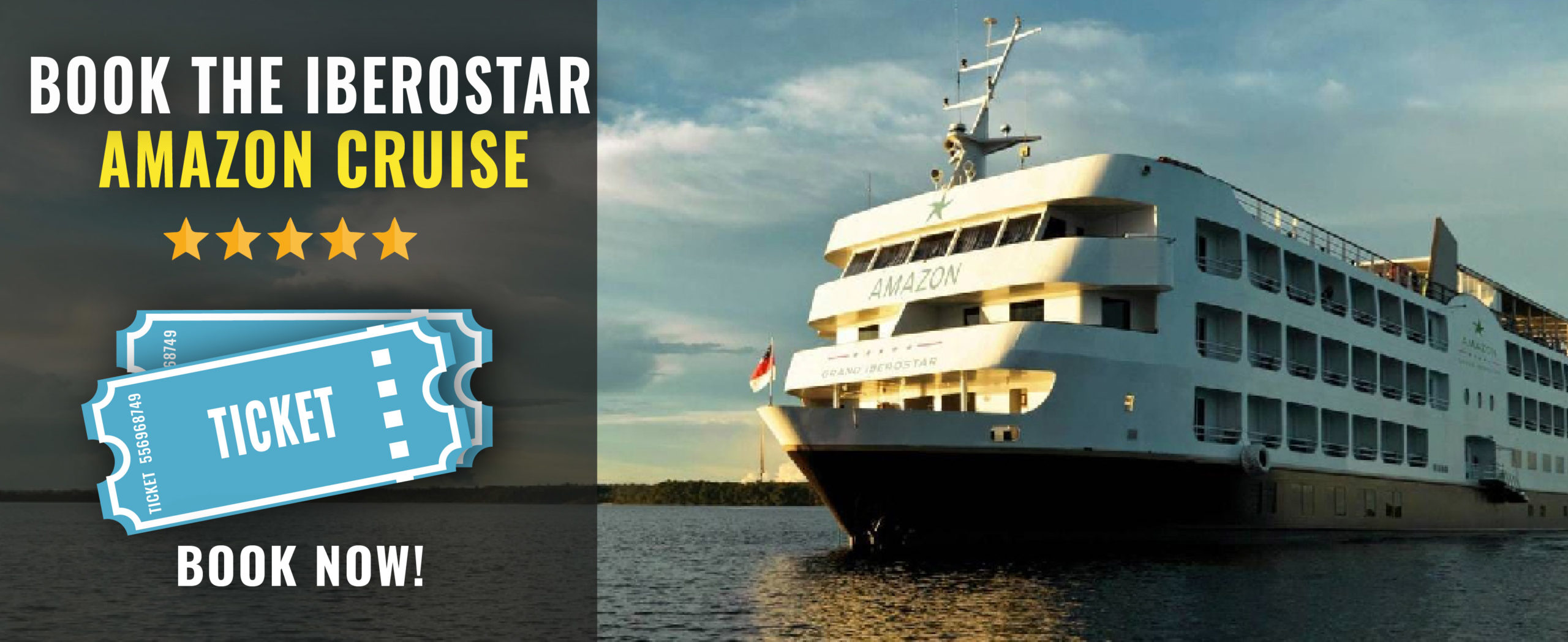 Or just email us at info@ripioturismo.com 
Thank you,