Well, if you´re looking for some traditional dishes in Argentina, it´s one of the most representatives. The Argentine Locro is a dish made from white corn, beans, and squash or pumpkin. It requires prolonged cooking so it allows the use of hard cuts of meat such as brisket and allows different versions by varying the ingredients.
It has its origin in the time of the Spanish conquest of America and is a rich tradition that reflects the fusion of both cultures. Due to its history and what it represents, it became a typical meal of the national dates of Argentina.
In Argentina the Locro has spread from the Northwest and Cuyo to the rest of the country. In the Argentine province of Neuquén, in addition to corn locro, a kind of locro is prepared with peas, and in the Argentine Northeast, locro is also prepared based on cassava.
Although the Argentine locro has Indo-American origins, its Argentine preparation for at least three centuries synthesizes European gastronomic contributions: for example, pork, chorizos, tripe and numerous dressings have been contributed by Europeans (especially by Spaniards).
There are several classic types of locro, that of corn, that of beans, the one already mentioned with cassava and that of wheat, although an expert cook can make an excellent synthesis of two or more of these types of locro until all the ingredients are included.
Thus, the Argentine locro is prepared according to a multitude of recipes, the only thing invariable being its vegetable base and the cooking procedure, over low heat for several hours. According to the region, it is prepared with fresh or dried beef (charqui), entrails such as fat or chinchulín tripe, tripe, sausages and ribs or pork offal (hands, legs, tail, ears and leather, bacon, pella grease); The meats are cooked separately and then added to the vegetable preparation, among which the pumpkin usually stands out (especially the round one with a grayish skin called for this reason pumpkin lead), which usually gives the locro a yellow color, and white corn grains, beans and even wheat grains –in Argentina the locro with white corn grains is preferred and the locro based on crushed corn grains is called frangollo–, vegetables that due to the starch present in their components make the preparation reach the density of a cream. Hearty and nutritious, it is a typical winter dish. It is seasoned accordingly, with a spicy sauce made from oil (or fat), ground chili, paprika, green onion and salt, called quiquirimichi.
Where to eat Locro in Argentina?
Well, it´s a traditional dish, you can find in some traditional restaurants in Buenos Aires, and of course in all the country, but more focused in the Argentinian Northwest. You will find Locro in Salta, and Jujuy for example.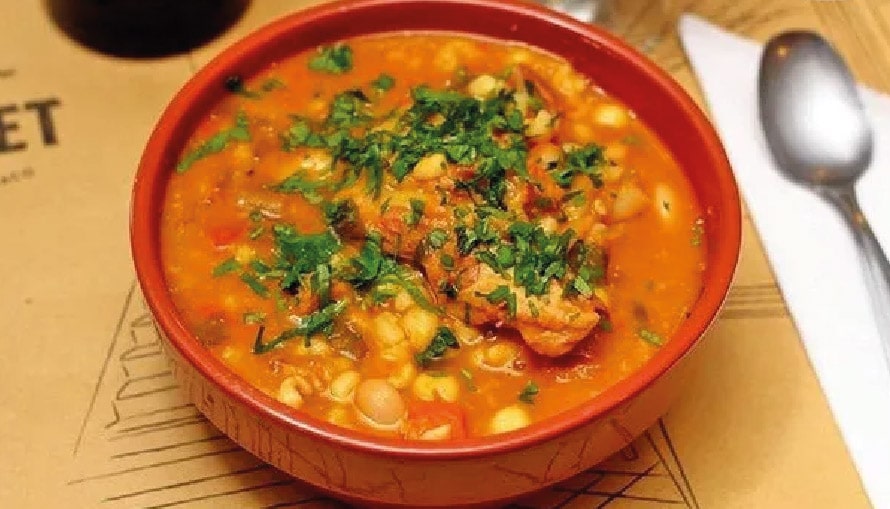 How to prepare Locro?
Well, if you want to prepare a good Locro, you need:
300 gr of broken white corn

200 gr of white pallares beans

200 gr of bacon

150 gr of chorizo

1/2 red chorizo

200 gr of pork breast

200 g of brisket

1 onion

500 gr of pumpkin
For the sauce you need:
100 g green onion, chopped
1 cup mixed oil
Paprika and ground chili to taste
1/2 cup of water
Step 1
Soak the beans and white corn 24 hours before preparing the stew (store in a container with water in the refrigerator).
Step 2
Cut all the ingredients into cubes.
Step 3
Cook the corn in a saucepan together with the beans, the pumpkin and the onion with 2 liters of water.
Step 4
Stir with a wooden spoon every 15 minutes.
Step 5
After one hour of cooking, add the meats. Stir.
Step 6
The hot sauce. Chop the green onion and pour it into a pot with the oil at low temperature. The idea is that it cooks slowly and is not crunchy.
Step 7
Add 2 tablespoons of paprika and 2 tablespoons of ground chili to half a glass of water and add it to the oil. Mix. Cook 5 more minutes and remove.
Step 8
Serve the locro very hot in a clay pot and the hot sauce in a separate container to add to taste.
Step 9
Enjoy!
Tours to visit Salta, Jujuy and the Northwest and enjoy Locro!
Well, we have many tours to visit Salta and the Argentinian Northwest. Check one of my favourites that includes also Buenos Aires, Iguazu Falls and Mendoza.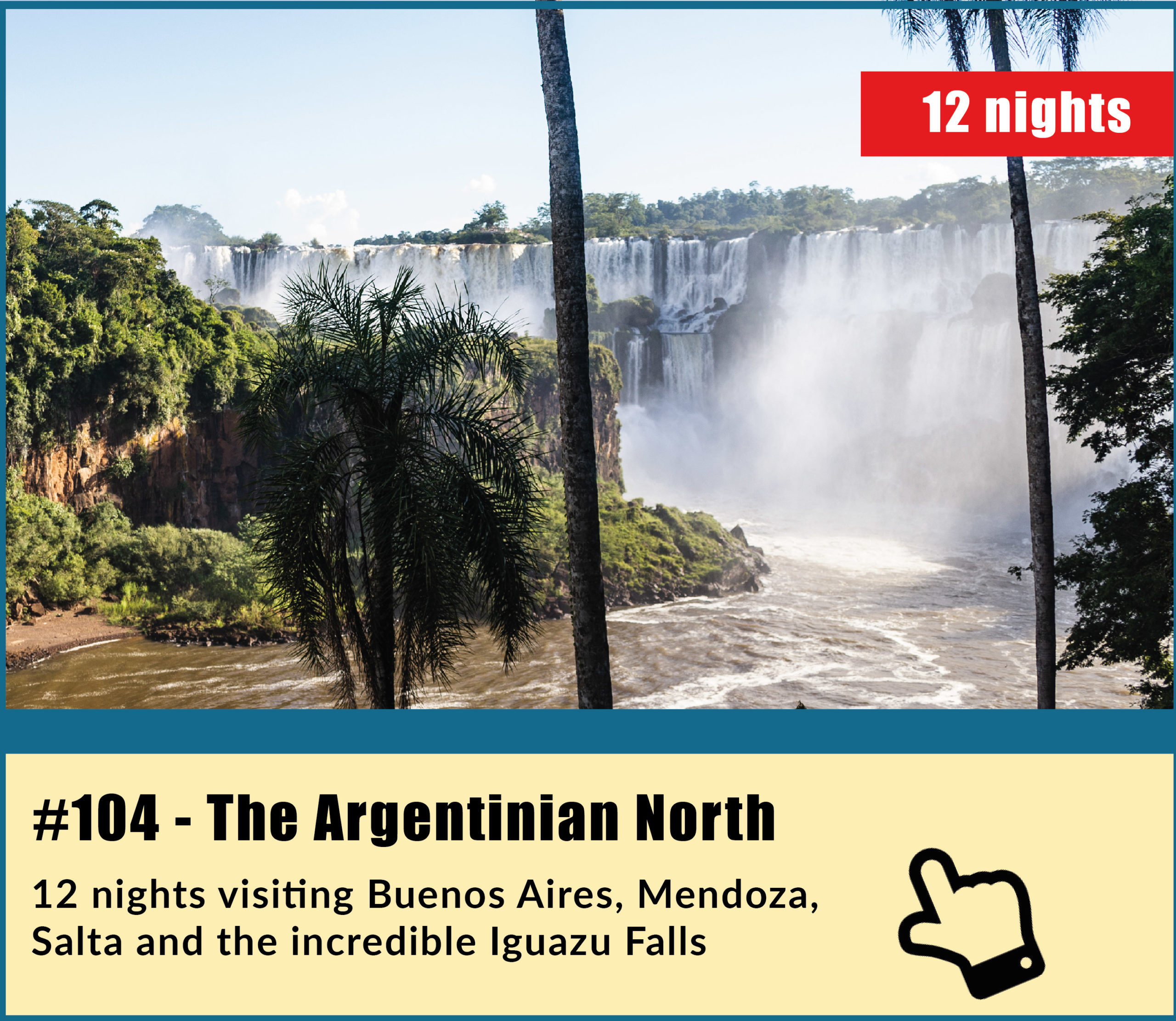 If it´s not what are you looking for, you can check our complete list of tours to visit Salta, Jujuy, the Northwest and other destination in Argentina. Click on the image below and see our catalogue of tours for Argentina!
For more information, just email us at info@ripioturismo.com 
Thank you!