Do you simply plan to have dinner at the hotel or at a nearby restaurant? What if we change it for an awesome experience to discover Argentine cuisine?
Learn about Argentine culture, taste fantastic local dishes, drink exceptional wine, and mingle with fellow travelers from around the world, in a fun setting.
In The Argentine Experience, you will enjoy an interactive cooking experience making typical Argentine dishes such as empanadas, alfajores, mate drink, and obviously a delicious steak that you would also eat at any hotel or a good restaurant. Everything goes with cocktails and unlimited wine and non-alcoholic drinks.
Are you a vegetarian or do you have any food restrictions? Don't worry, the restaurant can prepare something special for you and still enjoy the interactive cooking class as anyone else.
During the 3-hours cooking class lasts you will be surrounded by a positive vibe, staff very welcoming, fun and attentive, and surrounded by a lovely company from all over the world. You will leave the restaurant with a lot of new friends!
5-course dinner
Welcome
Patagonian trout tartar
& Wine Based Cocktail
Empanada Class
Learn how to make your
own empanada!
Picada
Grilled provolone cheese
Sliced chorizo sausage
Black Sausage Roll
Skirt Pork Steak
Main Course
200g tender loin Steak
Gaucho styled grilled Veggies
Sweet and Cheese Tasting
Mate and alfajor class
Dulce de Leche mousse
with red berries
At what time does the dinner start and finish?
The dinner starts punctually at 8 pm and usually ends around 10 pm.
And be sure you are hungry when you come here!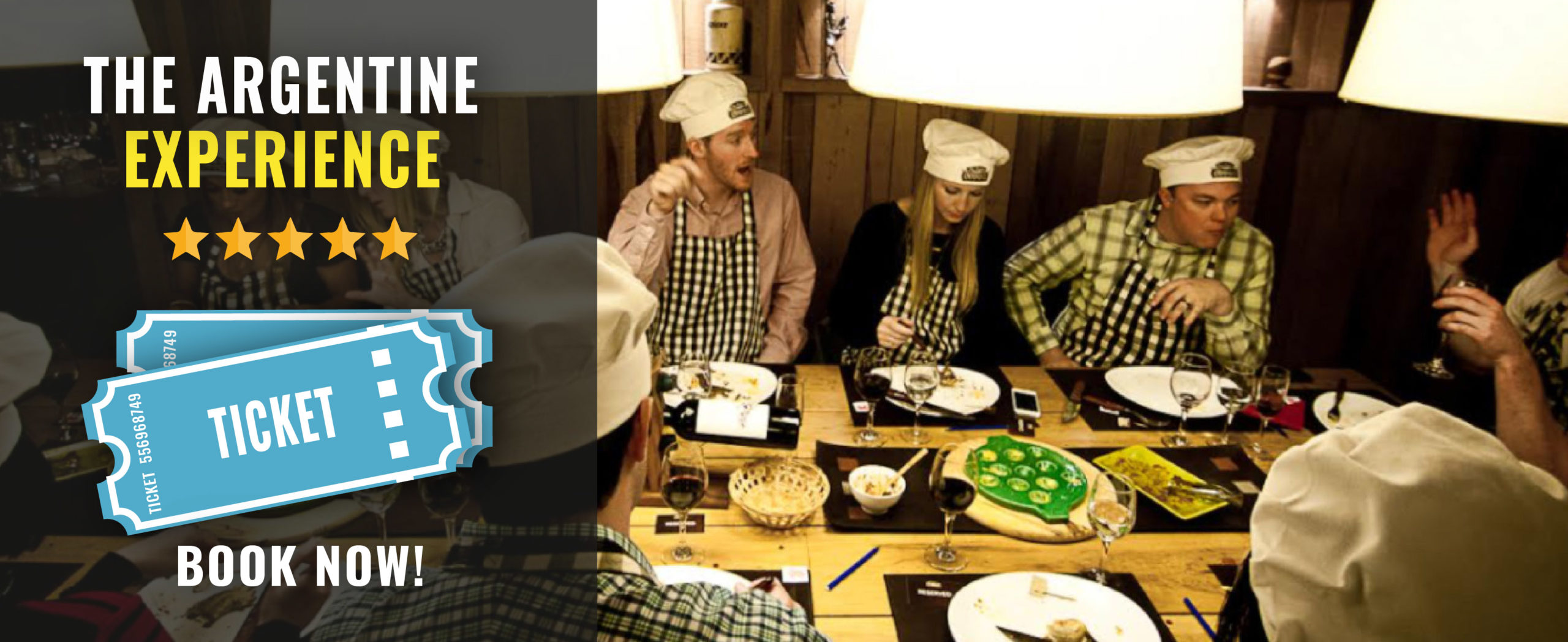 For more information, please email us info@ripioturismo.com
Thank you,