Well, we`re in 2021 and everything is on the internet. I mean, from weather information to maps, information about anything you need... But, some people are still interested in books, in guides, in papers you can read, touch, enjoy. Well, I wrote a guide, about Argentina. Basically for people who want to read a guide, from a book. With maps, inforgraphics, with 200 pages of information of what to do and what to see in Argentina. Suggested hotels, useful information, and tips. The guide can be downloaded, and read on the web, but you also can print the guide.
ARGENTINA GUIDE: The content
200 pages with full information about, what to see in Buenos Aires, Iguazu Falls, Salta, Mendoza, Puerto Madryn and Peninsula Valdes, Ushuaia, El Calafate, Bariloche, El Chaltèn...
Infographics and maps
Maps with the hotel location
Weather information destination by destination
Useful information and tips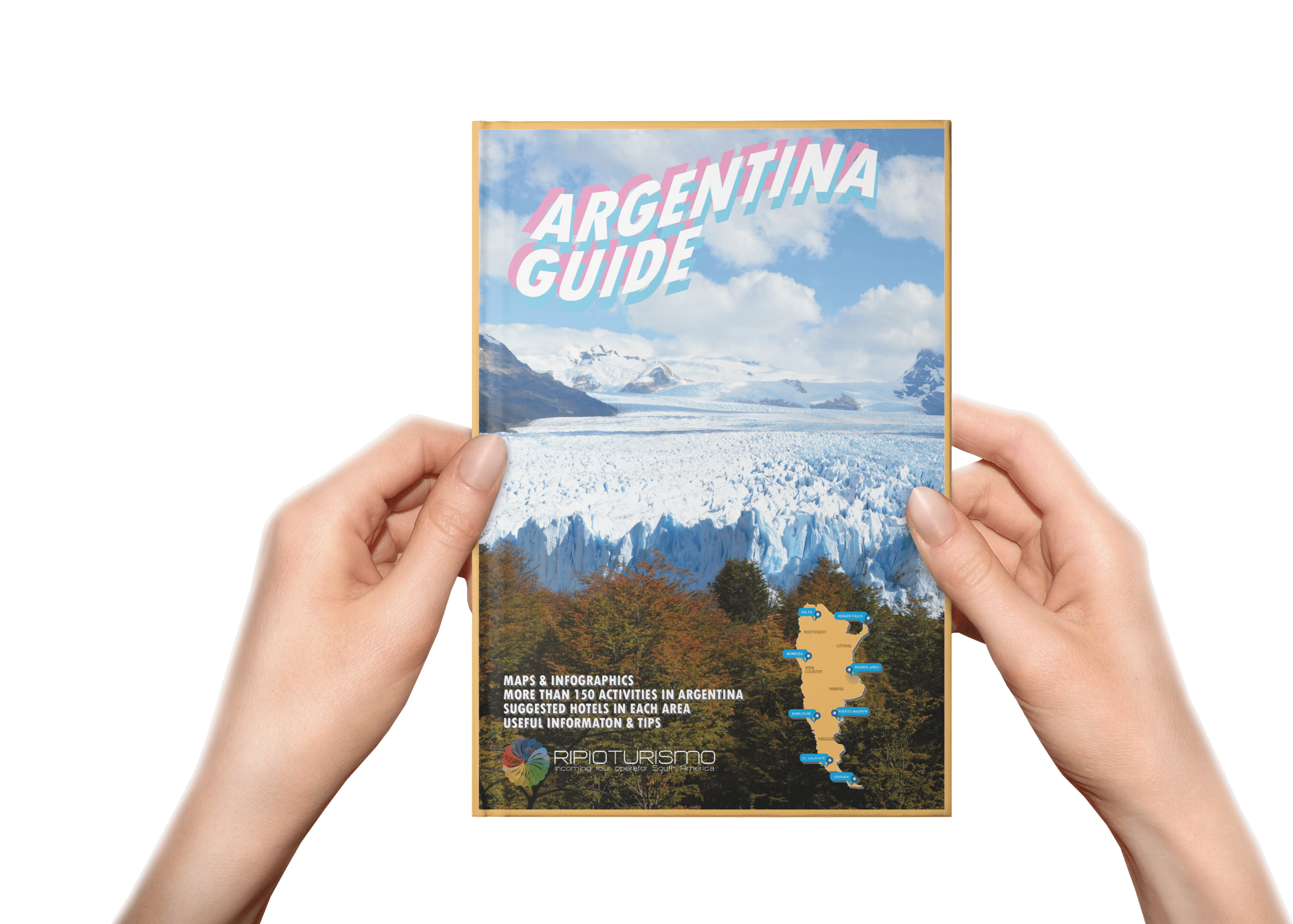 For example, in Salta you know that Humahuaca Canyon, the visit to Cafayate and the wine area, Train to the Clouds... these are the most common and requested activities. But there are many, many options available, from horseback ridings to rafting, trekkings, cultural visits... In the Argentina Guide, it`s available and cataloged for you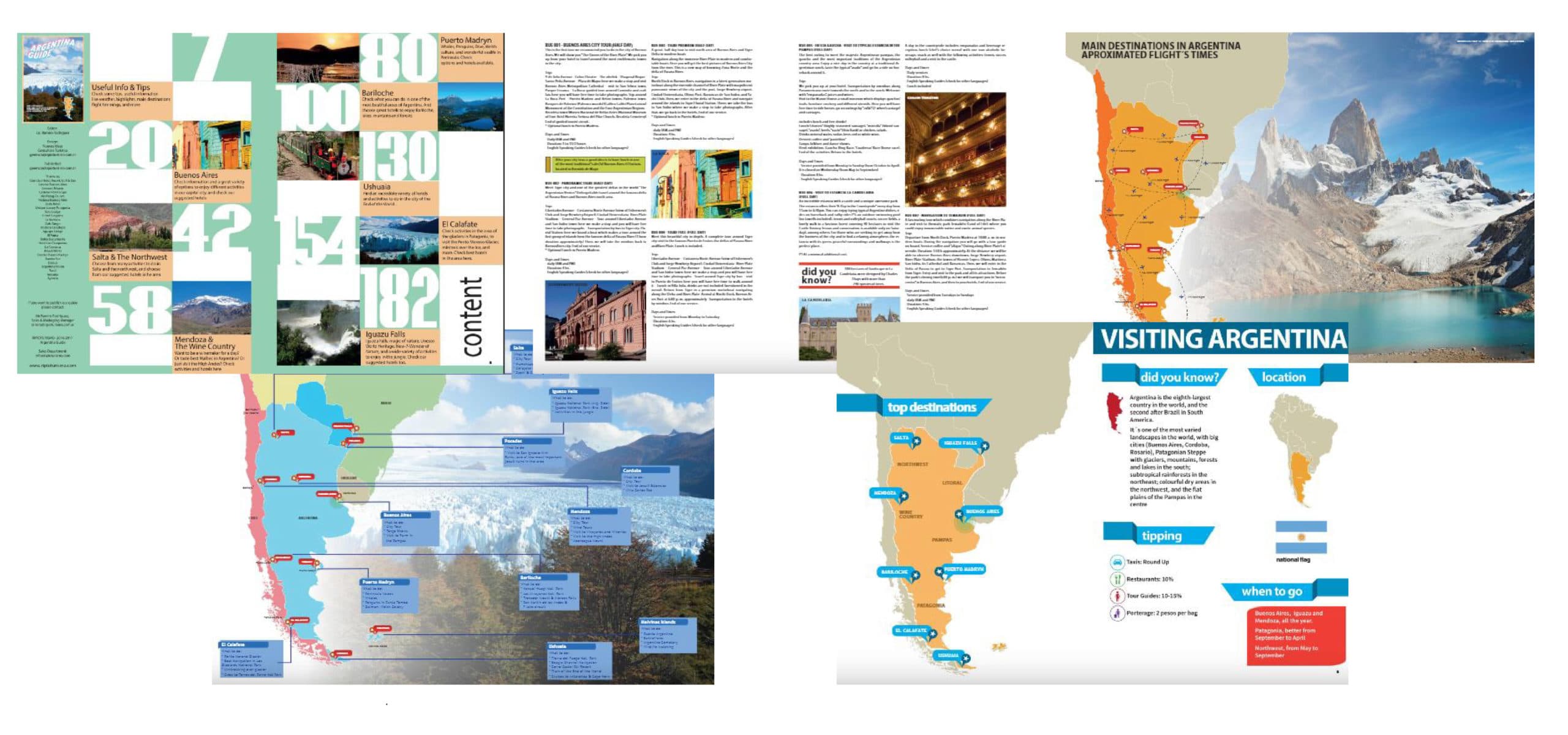 I hope you enjoy it. For more information, you can email me to info@ripioturismo.com or visit our website www.ripioturismo.com
Thank you!