Polo is a unique distinctive sport, very important in Argentina. IF you´re not familiarized with the game, let me say that Polo is a game played on horseback between two teams of four players each who use mallets with long, flexible handles to drive a wooden ball down a grass field and between two goalposts. It is the oldest of equestrian sports. Polo is played on an outdoor grass field 300 yards (274.3 m) long by 160 yards wide. Centered at each end are lightweight goalposts 8 yards apart. A score is made by hitting the ball between the goalposts. Play begins with the two teams of four lined up facing each other in the center of the field. One of the umpires (there are two mounted umpires on the field and a referee on the sidelines) bowls the ball between the teams. Then, with passes to teammates, speed, and maneuvering, each team tries to score as the opponents try to prevent a score. A game consists of six periods of 7 1/2 minutes each, called chukkers. Eight chukkers are played in Argentina, and four is a common number in England and on the European continent.
Interesting isn´t it? Well, you can be a polo player for a day if you want! Yes, it´s possible by taking a wonderful full day polo day.
THE PLACE
Estancia La Carona is located in Capilla del Señor, just 50 minutes from the city of Buenos Aires. The estancia offers 42 hectares of extension that perfectly merges the most complete infrastructure to enjoy the best polo, with the majesty of the pampas landscapes and the vast vegetation that its natural environment offer to us.  Estancia La Carona has two professional polo fields, an illuminated arena polo field unique in South America, a swimming pool and to crown the experience, our emblematic Pulpería, which allows you to relive traditions and delicacies, with a museum of native art on its top floor, ideal for relaxing in a calm and pleasant atmosphere.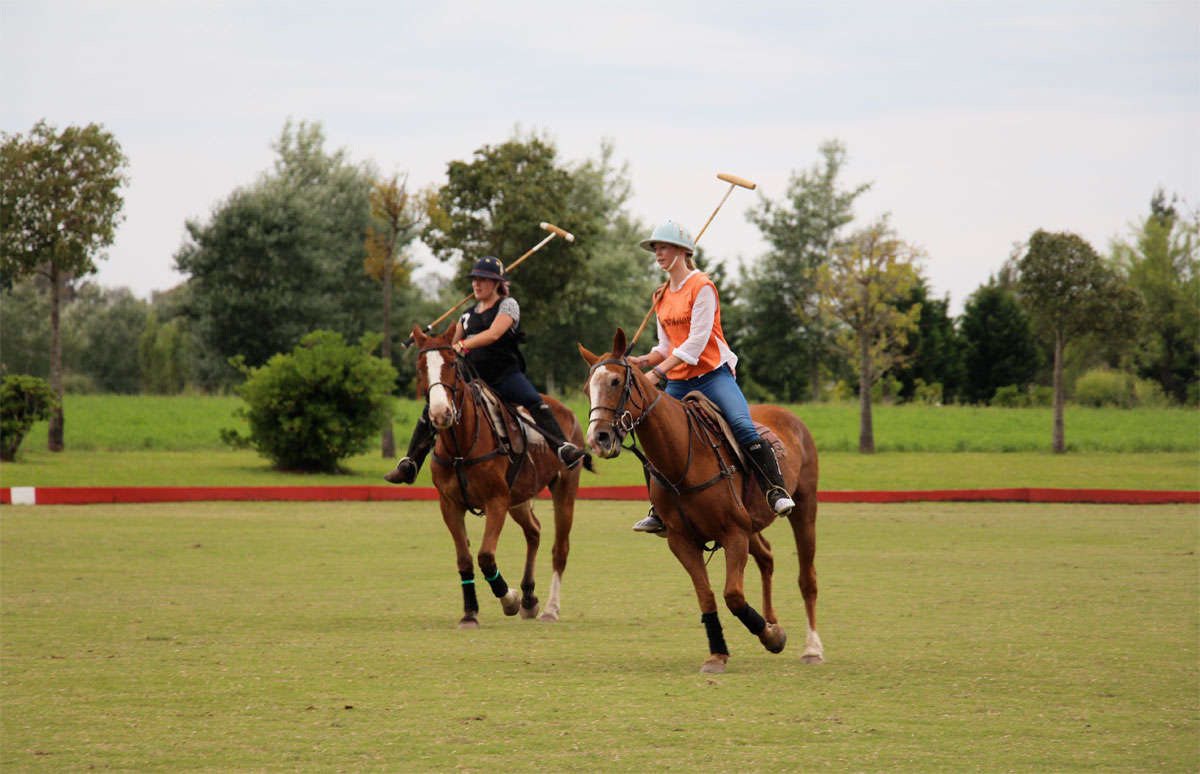 FULL DAY POLO DAY
The full Polo Day program is designed for you to become a polo player for the day and any day of the year.  You begin the day with an informative talk about polo and its ponies while you taste some delicious empanadas and excellent argentine wine. You will visit the pony line to observe the polo horses that will be playing the polo match and our guide will explain you how polo horses are selected for the sport, their blood lineages, and how they are trained. You will learn also about the rules of the game, the equipment used by the polo horse and the player and the different shooting techniques. You will attend a professional live polo match of 4 chukkas. With more than 30 horses in play, you will enjoy a fast-paced polo game of pure adrenaline.
Lunchtime is part of this incredible Argentina Experience, a complete barbecue that includes "Asado", a grilled selection of meat and beef, accompanied by premium argentine wines. You will have the unique opportunity to try our delicious regional food (we also have a vegetarian option).
After spending some time walking through our beautiful countryside, you will take a polo lesson where you will learn to ride a horse, hold the mallet, and hit the ball.  You will end up sharing a mini polo match that will make you feel like a professional player!
At the end of the day, you will have a relaxing horse ride throughout our curated trails specially designed for you to enjoy the "campo argentino" and its surroundings. It is not necessary to know how to ride a horse, nor do you have to have previous experience in polo. We offer equipment and instruction for all levels.
For bookings and more information, just contact us at info@ripioturismo.com
You can book a polo day by clicking in the image below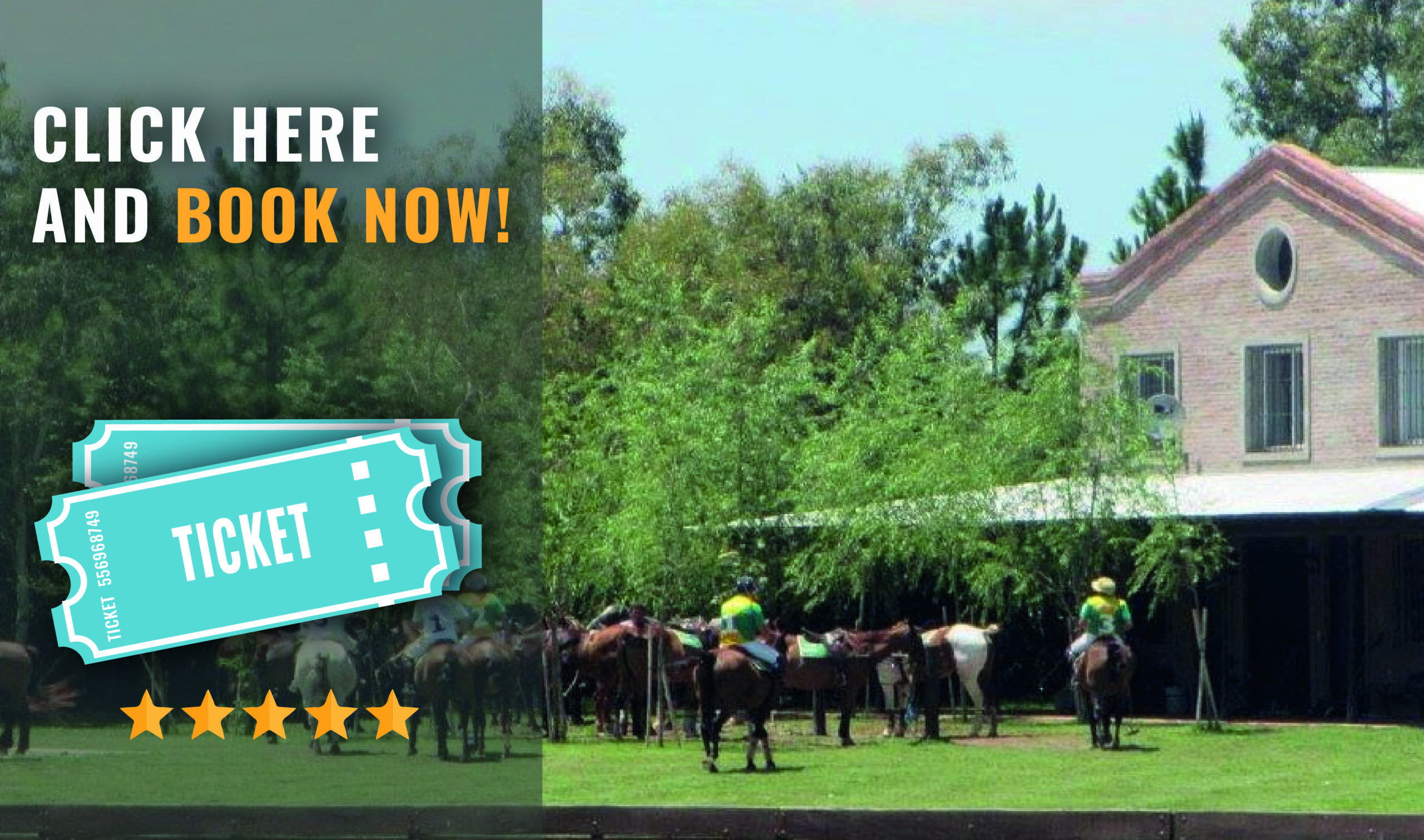 Thank you!