If you´re an adventure lover, there is another way to explore the Perito Moreno Glacier, a UNESCO World Heritage Site. The Perito Moreno Kayak Experience is an amazing experience. You will kayak in front of the immense ice wall and feel the glacier breathing, and enjoy exclusive kayak access to the glacier granting you a unique viewpoint!
You will appreciate the beauty of the towering Perito Moreno Glacier, at water level, by kayak. This is the first time that kayak access has been granted in this highly protected area, and with a fantastic team of expert guides. The glacier is itself an extraordinary site, but the snow-peaked mountains in its surroundings make it an inspiring place of unimaginable beauty! No previous kayak experience is required. Feel like an explorer wearing your thermal and dry suit, to keep you warm and dry!
Two options
There are two options to enjoy kayaking in Perito Moreno Glacier. Both include expert guides, technical gear, snacks, hot drinks, and the best pictures of your adventure. The full day also includes transfers to and from El Calafate, a delicious lunch box and plenty of time to visit the incredible glacier.
FULL DAY
Including Transfer from El Calafate
7:30 Pick up at the hotels and transfer to Los Glaciares National Park (76km).
9:30 Arrive at Perito Moreno Glacier. Free time to explore every corner of Perito Moreno Glacier from the footbridge.
11:30 The Perito Moreno Kayak Experience begins. You will be welcomed into our dome where you will select your gear and dress.
12:30 Paddling in Lago Argentino on the north face of Perito Moreno Glacier for one hour and a half.
14:00 Return to the dome for hot drinks and snacks, quick change while pictures are loaded
15:00 Meet at the dome and return to El Calafate
17:00 approx – Arrival at the hotel
Exclusion: Entrance fee to Los Glaciares National Park (must be paid for at Entrance Gate)
EXCURSION ONLY
The experience starts at Perito Moreno Kayak Experience's Meeting Point, located close to the main parking area.
After selecting your gear and getting ready, we will walk to the waterside for a safety briefing and warm-up. You will be provided with a Gore-Tex dry suit, thermal suit, boots, gloves, and life jacket. From 12:30 to 14:00 Paddling in Lago Argentino on the north face of Perito Moreno Glacier.
At 14:00 return to the dome for hot drinks and snacks.
Book here the Kayaking Excursion to Perito Moreno Glacier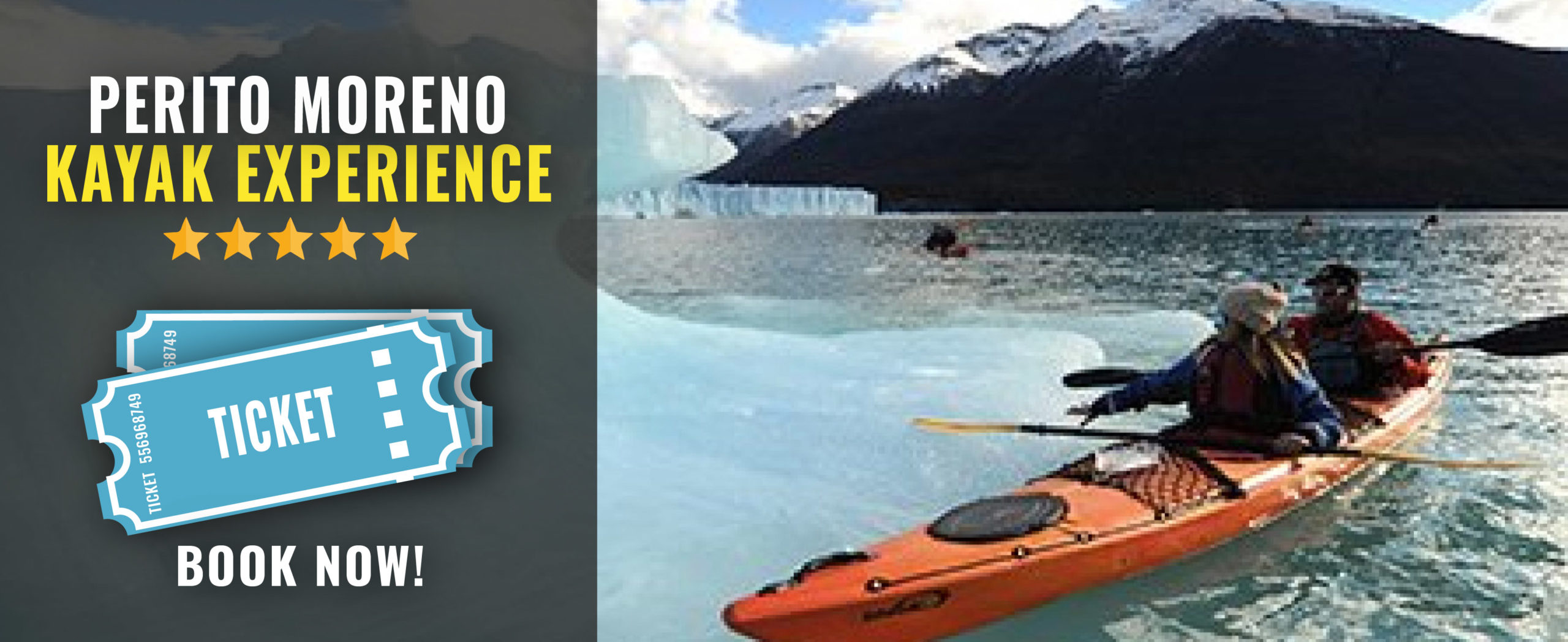 For bookings and more information, just contact us at info@ripioturismo.com 
Thank you!