One of the most incredible shows in Patagonia is the Perito Moreno Glacier. In fact, it is one of the most important tourist attractions in Argentinian Patagonia.
The 250 km2 (97 sq mi) ice formation, 30 km (19 mi) in length, is one of 48 glaciers fed by the Southern Patagonian Ice Field located in the Andes system shared with Chile. This ice field is the world's third-largest reserve of freshwater... Yes, but what`s more important is that you`re very close when you visit this colossus of ice. There are many trails to enjoy this incredible glacier.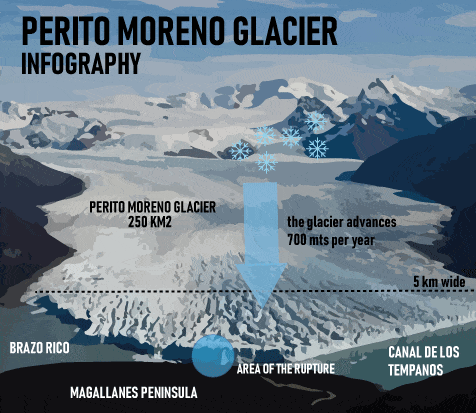 The Perito Moreno Glacier, is located 78 kilometers (48 mi) from El Calafate, was named after the explorer Francisco Moreno, a pioneer who studied the region in the 19th century and played a major role in defending the territory of Argentina in the conflict surrounding the international border dispute with Chile.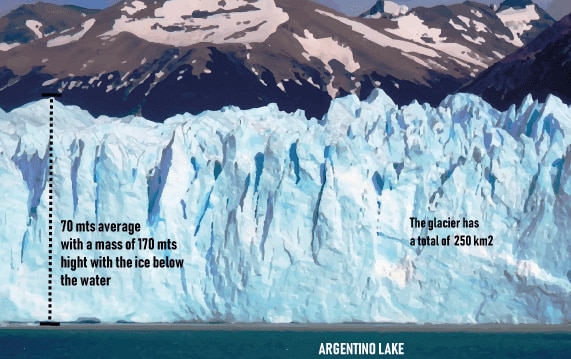 Despite that most of the innumerable glaciers worldwide are retreating as a result of global warming and climate change, one of the few unusual glaciers that maintains a state of equilibrium is the Perito Moreno glacier because it continues to accumulate mass at a rate similar to that of its loss.  The terminus of the Perito Moreno Glacier is 5 km (3.1 mi) wide, with an average height of 74 m (240 ft) above the surface of the water of Argentino Lake, in Argentina. It has a total ice depth of 170 metres (558 ft). Amazing isn`t it?
BOOK PERITO MORENO GLACIER EXCURSION HERE!
Click on the image below and book an excursion to visit the incredible Perito Moreno Glacier from El Calafate!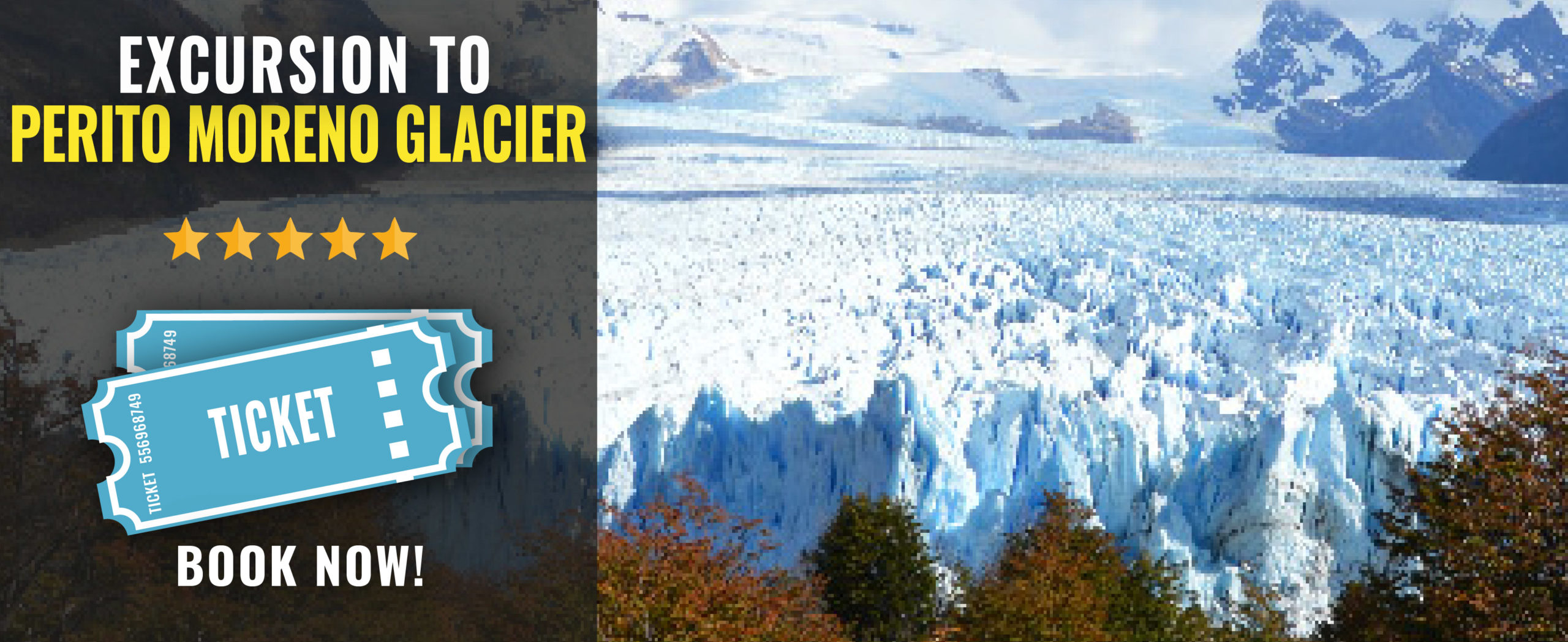 For more information, please visit our website in www.ripioturismo.com, or www.peritomorenoglacier.com 
Thank you,