Penguins in Patagonia. South American countries with penguins. When to see them?
Argentina and Chile are perfect to enjoy penguins. There are many options to see them along the coasts of Patagonia, and there are different species available. If you´re interested in seeing these incredible animals, take a look to the following article about Penguins in Argentina and Chile
Penguins in Patagonia
Where to see penguins in Argentina and Chile?
Peninsula Valdes and Punta Tombo
The answer is clear: Patagonia. These birds can be seen along the Patagonian Coast in Argentina, from Punta Norte in Peninsula Valdes, where the Magellan penguin arrives every year to the coast of Estancia San Lorenzo in the north coast of the peninsula, in the San Matias Gulf. When? Well, penguins arrives in September and can be seen until March/April. This is the most important continental colony in South America (a few years ago the top 1 was for Punta Tombo). It´s the fastest-growing colony on the continent, due to climate, and food conditions.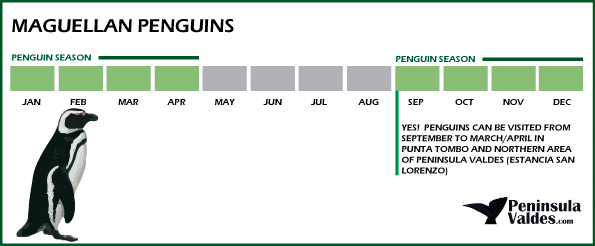 The  Magellan Penguin can also be seen in another important colony in South America: Punta Tombo. This colony, located 188 km from Puerto Madryn and 100 km from Trelew, the capital city of Chubut Province. I´m sure you will be located in Puerto Madryn because it´s the best city to visit Peninsula Valdes. So, then in Punta Tombo, you will enjoy the Maguellan Penguin, and of course these birds will be available from September to March/April and you ca walk among 250.000 couples of penguins.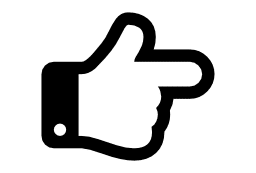 Excursion to Punta Tombo Penguin Reserve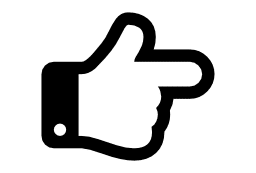 Excursion to Estancia San Lorenzo Penguin Reserve via Peninsula Valdes North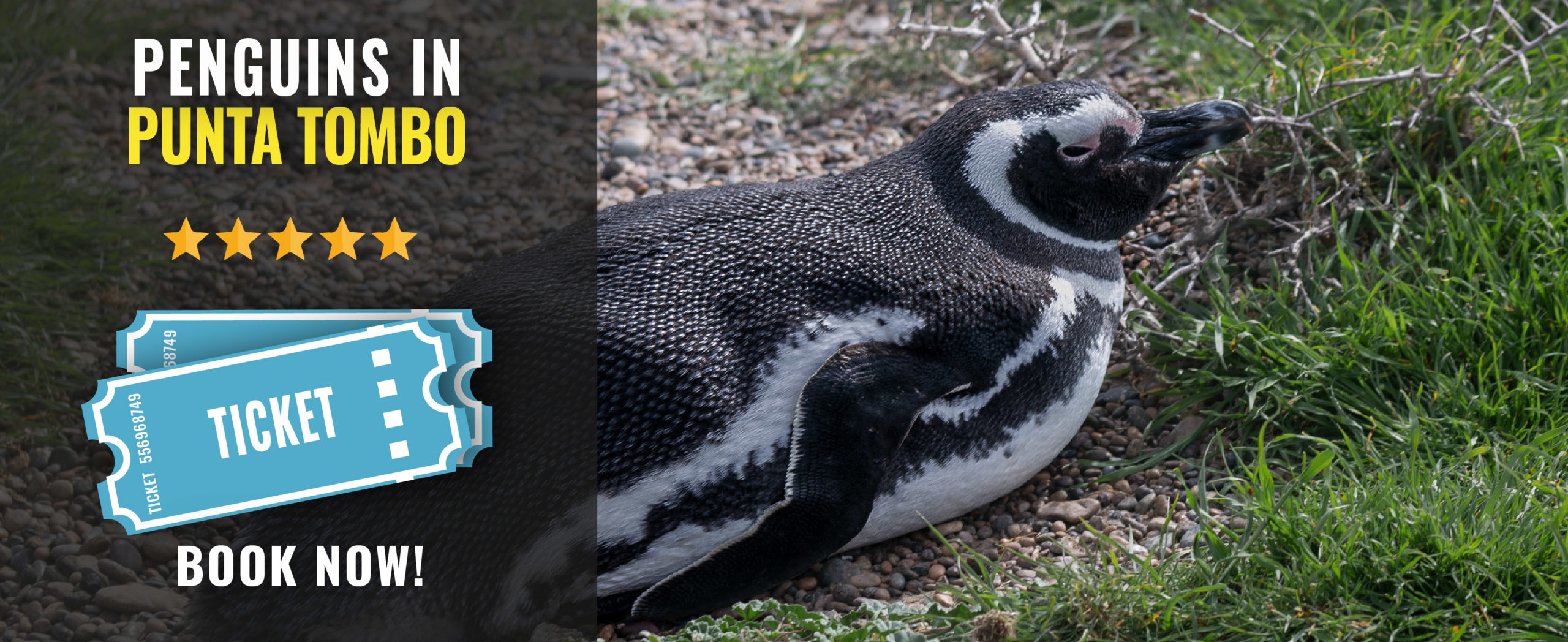 Penguins in Patagonia: Chile and Argentina
The Magellan or Magellanic Penguin. Information & Characteristics
The Magellanic penguin is a South American penguin, breeding in coastal Patagonia, including Argentina, Chile, and the Islas Malvinas, with some migrations to Brazil, where they are occasionally seen. It is the most numerous of the Spheniscus penguins. Its nearest relatives are the African penguin, the Humboldt penguin, and the Galápagos penguins. The Magellanic penguin was named after Portuguese explorer Ferdinand Magellan, who spotted the birds in 1520 during the expedition to Patagonia.
Magellan penguins are medium-sized which grow to be 61–76 cm (24–30 in) tall and weigh between 2.7 and 6.5 kg (6.0 and 14.3 lb). The males are larger than the females, and the weight of both drops while the parents nurture their young. Adults have black backs and white fronts. There are two black bands between the head and the breast, with the lower band shaped in an inverted horseshoe. The head is black with a broad white border that runs from behind the eye, around the black ear-coverts and chin, and joins at the throat. Chicks and younger penguins have grey-blue backs, with a more faded grey-blue color on their chest. Magellanic penguins can live up to 25 years in the wild, but as much as 30 years in captivity. Young birds usually have a blotched pattern on their feet, which fades as they grow up into adulthood. By the time these birds reach about ten years of age, their feet usually become all black.
Magellan penguins feed in the water, hunting cuttlefish, squid, krill, and other crustaceans, and ingest seawater with their prey. Their salt-excreting gland rids the salt from their bodies. Adult penguins can regularly dive to depths of between 20m to 50m deep in order to forage for prey. During the breeding season males and females have similar foraging and diving patterns as well as diet composition, however, bone tissue analysis suggests that diets diverge post-season when limitations imposed by chick-rearing are removed.

South American country with penguins
Penguins in Patagonia: Chile and Argentina
There are South American countries with penguins. For sure, Argentina and Chile. But, where I can send penguins in South America. Which are the best spots to watch penguins in Argentina? Check some interesting places to enjoy in Patagonia...
Penguins in Patagonia Argentina: Penguins in Bahia Bustamante
A very interesting place to stay, to enjoy penguins but also nature and other fauna is Bahia Bustamante. With a great number of geographical accidents, Bahia Bustamante is a paradise awaiting to be discovered. From its magnificent white sandy beaches and crystal clear water, framed by red rocks reaching inland, to its moonscapes of great deserts, it is a marine and earthly paradise inhabited by a great number of birds and mammals. Exploration activities in the area are proposed on a day-to-day basis, considering tides and weather conditions.
Let me go back to penguins. Again, the Magellanic Penguin can be seen here. 100.000 Magellanic penguins can be seen there. This place is located 155 miles from Trelew. It´s a little unknown place, but let me say it´s amazing. If you have time and can stay there 2-3 nights... I can guarantee you will enjoy it.
Penguins in Patagonia Argentina. Penguins in Puerto Deseado:  Rockhopper and Maguellanic
Maybe one of the less-visited colonies of penguins, and it´s because Puerto Deseado is far away from the main touristic destinations in Argentina. But, what you can see in  Puerto Deseado? The Rockhopper penguin, called "Pinguino de Penacho Amarillo", due to the yellow plume in their heads. It´s amazing.
Every year from the end of October until April they arrive at the shores of Puerto Deseado. In these months the town has the privilege of being the only host of the penguins and it is possible to approach, take photos and enjoy them.
It is a colony of approximately 30 thousand rockhopper penguins and Magallanes that nest and care for their young in the Isla Pingüino Provincial Reserve. Which is one of the natural areas protected by the province of Santa Cruz, located about 20 kilometers from the urban center and accessible with brief and colorful navigation. So, in Puerto Deseado, Maguellanic but the atraction is the Rockhopper Penguin.
Penguins in Patagonia Argentina. Penguins in Tierra del Fuego. Gable Island and Martillo Island from Ushuaia
We´re still going to the south, to arrive to the Island of Tierra del Fuego, where the most important city is Ushuaia. Called "The City of the End of the World", because it´s the southernmost city in the world. From Ushuaia, you can take boat navigation to see, or disembark if you want (and depending on the visit you choose), at Isla Martillo Penguin Rookery where you can walk among penguins. What species of penguin? We have two here, again the Magellanic, but also the only continental colony of Papua Penguin called also a subantarctic penguin. Book the excursion to Gable Island and see penguins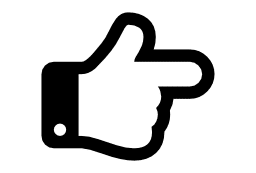 Excursion Gable Island Penguin Reserve and Harberton Ranch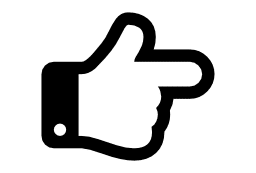 Excursion to Gable Island, Penguin Colony, and Canoes
Penguins in Patagonia Chile: Tucker Islets
If you want to see penguins in Tucker Islets, you have to take the Australis Cruise. A wonderful cruise expedition to enjoy southern fjords and glaciers in Patagonia and the mythical Cape Horn. Passengers will disembark in zodiacs to see the penguins in Tucker Islets.  Normally arriving to their colonies in September, it is the males who prepare the nest as they await the return of the females – then they work together to incubate the eggs for a period of three months. Chicks normally hatch at the end of December and in March, at which point the whole colony begins its migration north towards warmer climes and to follow the movement of anchovies, their preferred type of fish. During this period, penguins have been known to migrate as far north as Rio de Janeiro in Brazil, and even up to 3,000-miles (4,820km) north to Parque Paracas in Peru.
Where to see penguins in Argentina and Chile?
Check our map to discover where you can see penguins in Argentina and Chile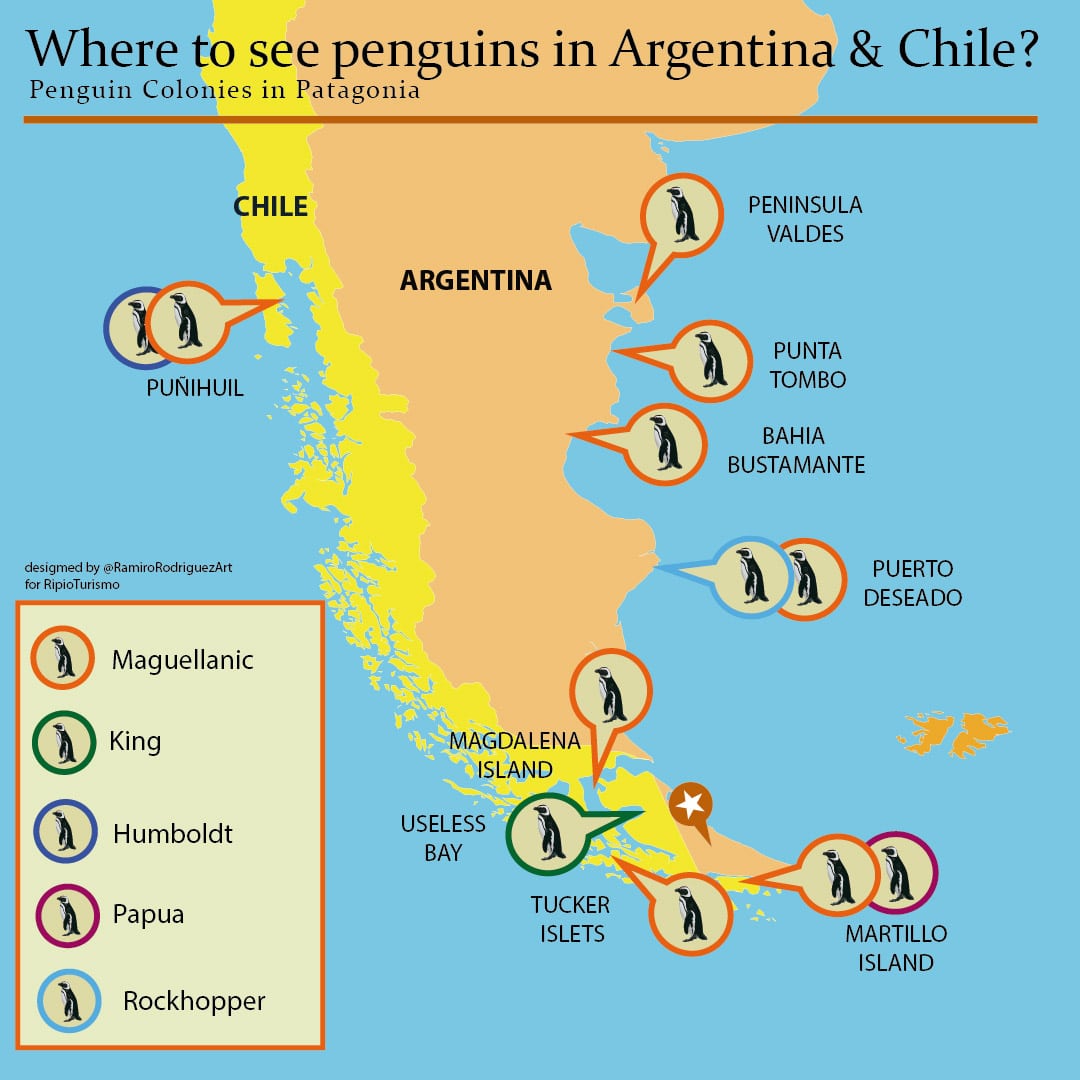 King Penguins in South America
So, can you see King Penguins in South America or just in Antarctica? You can see King penguins in South America. You can see King penguins in Chile!
Penguins in Patagonia, Chile
Useless Bay: The king Penguin Colony in South America
The only penguin colony of King Penguins in the continent (away from Antarctica), is the Useless Bay. Just a few people arrive to this new colony of king penguins who is growing in the coasts of Tierra del Fuego Island in Chile. After two hours of driving along the coast, we will arrive to the penguin colony. The gate to visit this colony is Porvenir or maybe Punta Arenas with more hotels and infrastructure.  So, from Punta Arenas, you will take a ferry to cross to the Island, and then it´s two hours driving to the colony.  And when I have to organize my trip? No problem. King Penguins are all over the year!
Penguins in Patagonia, Chile
Penguins in Magdalena Island
Magdalena Island forms part of a protected area known as Los Pingüinos Natural Monument, which is home to the largest colony of Magellanic penguins in South America. Besides more than 60,000 pairs of penguins, other protected animals also inhabit the Patagonian island, such as Cormorants and Sea Lions.
From Punta Arenas, just board the boat to go to the island. Our destination is Magdalena Island, a small island located in the Magellan Strait, some 20 miles to the northeast of Punta Arenas.
You will have an hour of your own free time to explore the island at your own pace, admire the breathtaking landscapes, and observe the penguin colony. You will visit the lighthouse and the Environmental Interpretation Center, where you can witness the conservation efforts taking place in Patagonia and the Magellan Strait whilst enjoying the wonderful panoramic view across the island.
We continue our journey to Marta Island, where on the shore you will spot sea lions, cormorants, and flocks of seagulls. If you are lucky, we might even encounter the different species of dolphins that are native to this part of the world.
The trip finishes back at the port in Punta Arenas. You also can enjoy the amazing Penguin Colony of Magdalena Island aboard the unique Australis Cruise expedition from  Punta Arenas to Ushuaia
Penguins in Patagonia, Chile
Penguins in Chiloé Island
Finally, going north along with the Chilean coast, we can arrive at Chiloe Island, where we can find a colony of penguins. And it´s an important place because it´s the only colony in the entire earth, where Magellanic and Humbold Penguins nest together. Amazing isn´t it?
The "Monumento Natural Islotes de Puñihuil" is situated at 27 km away from the city of Ancud. There are three islands that share the same purpose: keeping the penguins safe from extinction. Of the eighteen species of penguins living in our world, ten can be found in Chile. There are two of those species living in Puñihuil: the Magallanes penguin and the Humbolt penguin. The season to see penguins here is from November to March.
Tours including penguins in Patagonia: Argentina and Chile
So, now you know the south American country with penguins: Argentina and Chile. We have a wide variety of tours to visit Patagonia, a perfect place to see penguins in South America. Take a look at one of my favorite tours: 1006 - Incredible Patagonia with Australis Cruises to Cape Horn - 19 nights
It´s just one option. We have more tours. Take a look to our complete list of tours to visit Patagonia and Argentina
For more information, just contact us at info@ripioturismo.com
Thank you!