Explora is great service, excellence in explorations, exquisite gastronomy...  Founded in 1993, Explora is a travel company that owns and operates hotels and Travesías -nomadic journeys-, in 7 remote destinations of South America. Explora proposes a way of traveling based on an in-depth exploration of the surroundings, the luxury of the essential, and sustainable development. Explora explorations are what make this hotel a unique place. They are constantly developing new routes and options for clients. For this year, the hotel offers over 2.236 miles of routes and more than 150 different explorations. Amazing isn´t it? Well, the good news is that these magnificent service arrives in Argentina and more specifically to El Chaltén, the gate to enjoy the incredible Fitz Roy Massif.
LOCATION
Explora El Chaltén is located amidst a private natural reserve, on the north bank of the Eléctrico River and surrounded by dense forests of lenga and ñirre trees. Its strategic position is perfect to explore the Southern Patagonia Ice Field, the world's third-largest fresh water reserve. An ideal landscape view to the Eléctrico Valley and a granite mountain amphitheater, with millenary glaciers as a backdrop.
ALL-INCLUSIVE
We know how important it is to leave daily worries behind. Therefore, our hotels are all inclusive: Transfers to and from the airport, explorations, meals, beverages and transportation.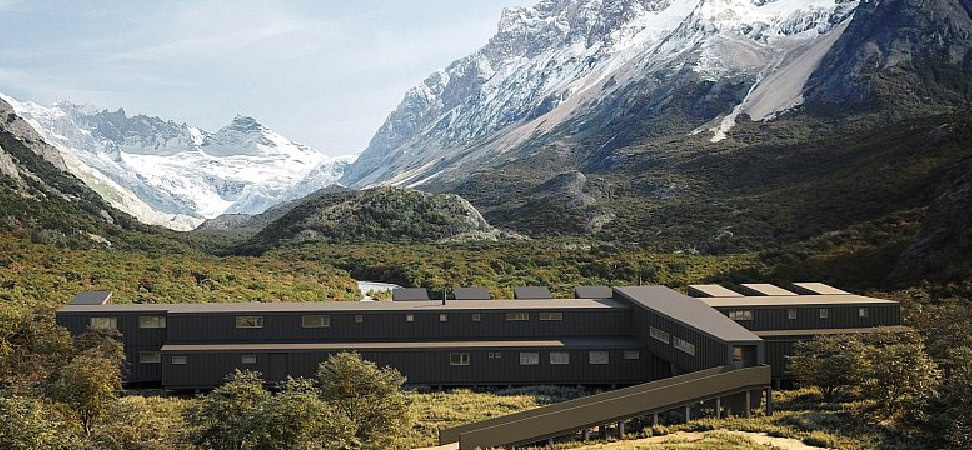 ROOMS
With the typical design of the ancient Argentinean Patagonia estancias, our comfortable rooms are thought to ensure our travelers' deep rest. They are the perfect place to recharge batteries after a day of exploration
EXPLORATIONS
The explorations are as diverse as the landscapes we will enjoy, including hikes, overland trips, ice trekking, and even rock climbing.
The explorations at El Chaltén are as varied as the surroundings we are about to know. The area's geography has towering mountains and different landscapes open to be discovered through treks, overland trips, ice hikes, and even rock climbing, depending on the preferences and skills of each traveler.
The Los Glaciares National Park, declared a world heritage site by UNESCO, will be one of the places to be explored. Other attractions to be discovered are the Southern Patagonia Mountain Range, Mount Fitz-Roy, the towering heights of the area, and the surroundings of the Los Huemules Natural Reserve, in addition to the Patagonia forest and its rich wildlife.
The explorations can cover a full day or half a day, in groups of no more than eight travelers accompanied by a bilingual guide trained in our own Guide School. We recommend a minimum of four nights to be able to deeply discover Argentinean Patagonia, although we assure you that once you begin exploring you will feel that you need more time. Six nights are also a good option to really immerse oneself in the forests, mountains, and glaciers of Argentinean Patagonia.
For more information, and bookings, just email us at info@ripioturismo.com
Thank you!