Ushuaia is a wonderful destination in Argentinian Patagonia. Known as the City of the End of the World, offers a wide variety of activities to do. From snow activities in the winter season to great adventure activities in spring and summer. Well, one of my favorites is Lagos Off-Road, or Lakes Off-Road. Why? Well, is a perfect combination of landscape and adventure, with a touch of good gastronomy and great service.  For Tripadvisor, it is "the best off-road excursion in Ushuaia".
Expert drivers in off-road driving propose an authentic 4x4 crossing. Onboard a 4WD vehicle we will cross the forest and rivers through impossible mud roads, between disused trees and roads, along the edge of a lake with unique views. This is an adventure suitable for all types of travelers, no problem. People with reduced mobility or who prefer to rest their legs can explore, photograph, or simply get carried away by the unique nature of these places. The company of our guides, the food in our refuge on Lake Fagnano, and the Argentine Malbec shared in a friendly atmosphere will be memorable.
Please note, for all those who want to live a more intimate excursion can have their own guide and their own truck with our "Tailor-made trips". There, young children can also join (without age restrictions) and the whole family can build their own path.  Just let us know.  We will spend a whole day to travel in a relaxed way the landscape of Tierra del Fuego, in an adventure accessible to anyone who wants to free themselves from any limit. From the Cordillera, we will see Lake Escondido, a small hidden wonder at the bottom of a valley. Then, the gigantic lake Fagnano, imposing and great, will be the center of our day.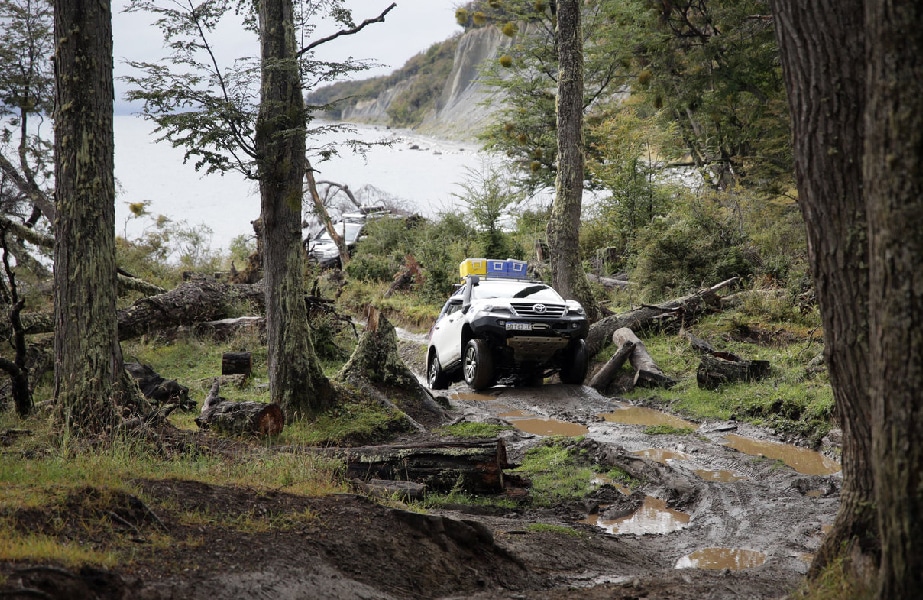 LAKES OFF-ROAD: timings
Take a look to the itinerary
Itinerary
---
09:00 - Usual tour departure time from Canal Fun's office at Roca 136.*
09:30 - Carbajal and Tierra Mayor valleys along Road 3
10:30 - Garibaldi Pass across the Andes.
11:00 - Escondido Lake.
12:00 - Off-Roading -1 hour-
13:00 - Fagnano Lake. Arrival to our refuge.
13:15 - Lunch.
15:30 - Return to Ushuaia.
17:00 - Arrival in Ushuaia.*
* - Approximate times. The timing and the order of the tour activities might change if necessary.
* - Between October and June, the hours vary according to the duration of the days.
* - Occasionally, and if our logistics would make it possible, one of the sections to or from the place where the 4×4 adventure takes place might be done in a 20 passenger minibus for added comfort and convenience for the passengers.
Departure is early in the morning, from 8.30 am from the office in the center. For vegetarians and celiacs, there is an available menu on request (in advance). Group: up to 8 passengers in a vehicle.
Season: October to June (from July to September: available in its Winter version)
BOOK LAKES OFF ROAD EXCURSION IN USHUAIA
Enjoy the incredible 4x4 ride in Ushuaia, to visit the heart of Tierra del Fuego Island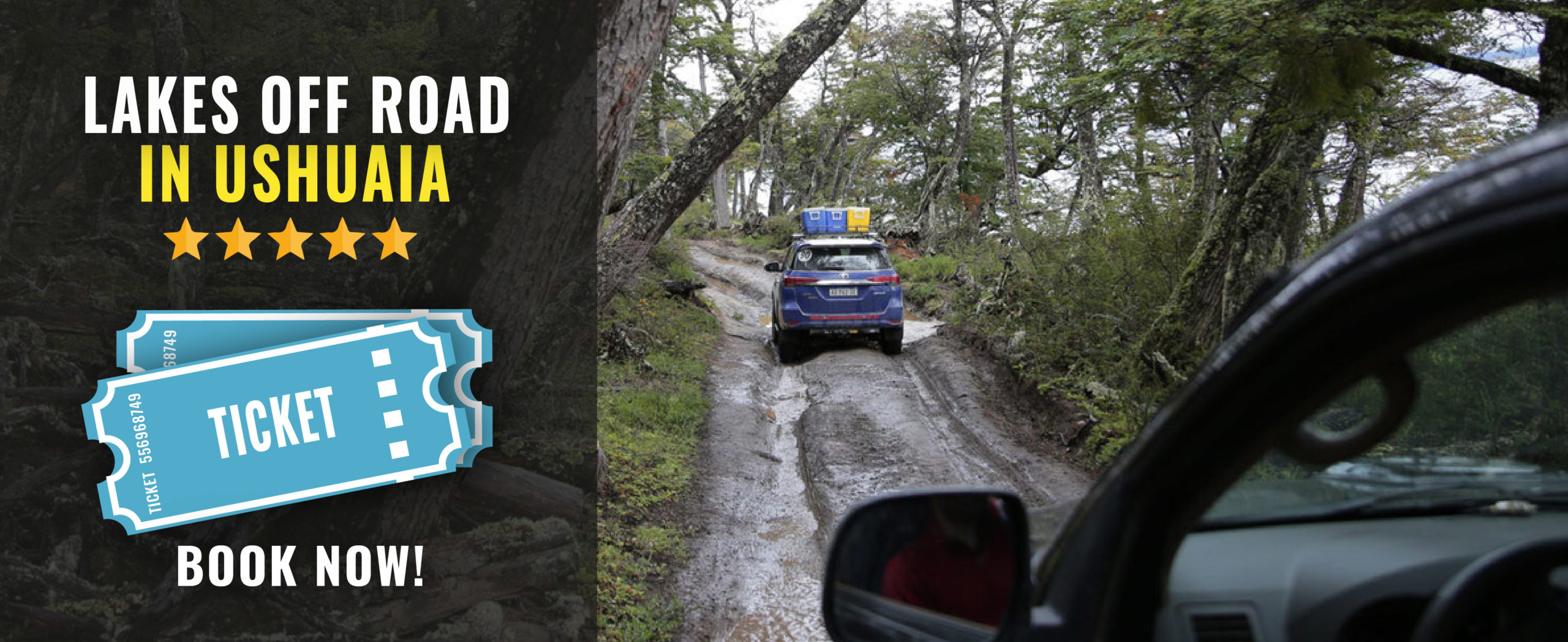 For more information, you can contact our website in www.ripioturismo.com or www.beaglechannelnavigation.com
Thank you!
Thanks to Canal Fun for the information and photos