Horse riding is an experience bursting with emotion: riding through different landscapes, trotting, and galloping, listening to the relaxing sound of the horse's hoofs on the ground or creek below, and feeling that unique connection with a noble animal.
The Andean Patagonia is known for its range of landscapes and vegetation, which can differ vastly in areas of just a few kilometers. A single ride can lead you through an amazing variety of scenery, flora, and fauna.
You can organize tours along the steppe, stopping at incredible panoramic viewpoints. Along the ride, you'll see a range of local fauna, including hares, deers, and guanacos, while watching majestic condors and spectacular eagles fly over your head. You'll also discover the magic of the fascinating paintings in the old caves of the Leones mount, 20 km (12 miles) from the city and understand native customs, explained by your tour guide.
You can take different trails that cross the mountains, rivers, valleys, and the eloquent silence of the ancient cypress woods at the heart of the Nahuel Huapi National Park. You'll also be able to discover the mysterious lakes and creeks with their hidden waterfalls. The experience will also allow you to discover the flavors of the local cuisine. You can stop along the way to try traditional Patagonian lamb or grilled beef, Yerba Mate with fried pastries, and other delights. You'll have the chance to talk to the locals, get to know how they live, their habits and ancient secrets: the medicinal use of plants, their ancient loom techniques, and much more.
A horseback riding is a wonderful experience, and Bariloche is a great place to enjoy horseback riding. If you´re interested, click on the image below and book a horseback riding in Bariloche!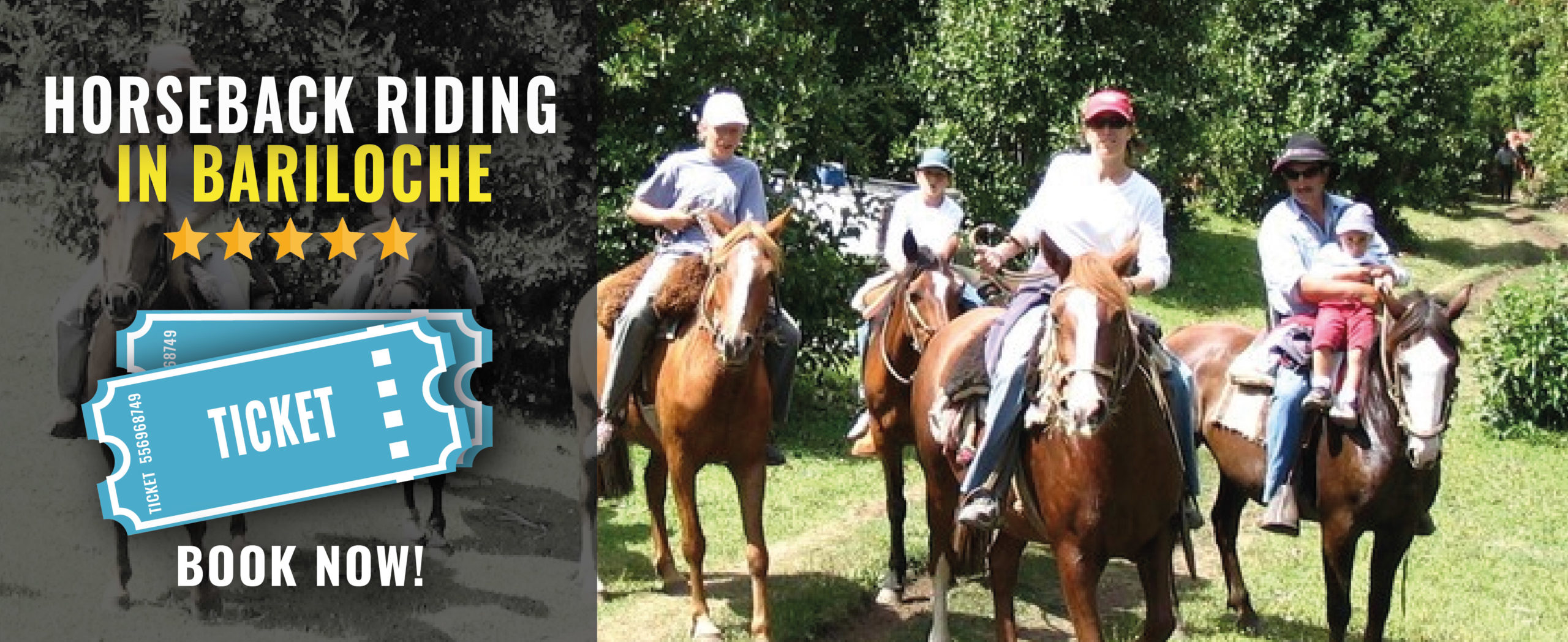 For more information, just email me at info@ripioturismo.com
Thank you!
Lic. Ramiro Rodriguez
Sales & Marketing Manager
Photo: Thanks to Bariloche.org