If you´re organizing a good tour to visit the best of Argentina, I´m sure you will include Buenos Aires and for sure two amazing destinations. One in Patagonia, the incredible Perito Moreno Glacier, and the other one in the north, the amazing Iguazu Falls, declared recently as one of the new 7-wonders of nature. So, if you´re in El Calafate and after visiting the Perito Moreno Glacier want to go to Iguazu, you have to connect two flights in Buenos Aires. Yes, it´s not possible to fly directly from one airport to the other, without changing a plane. Check the updated flight schedule, to see what´s the best way to connect both destinations. Usually, flights to Patagonia leave from Buenos Aires in the morning, so sometimes it´s better to go to Iguazu Falls first and then to El Calafate. But again, it´s something you have to check.
We have many options in our catalog that combine Perito Moreno Glacier and Iguazu Falls. A good idea is to add Buenos Aires and take the following 9-night program: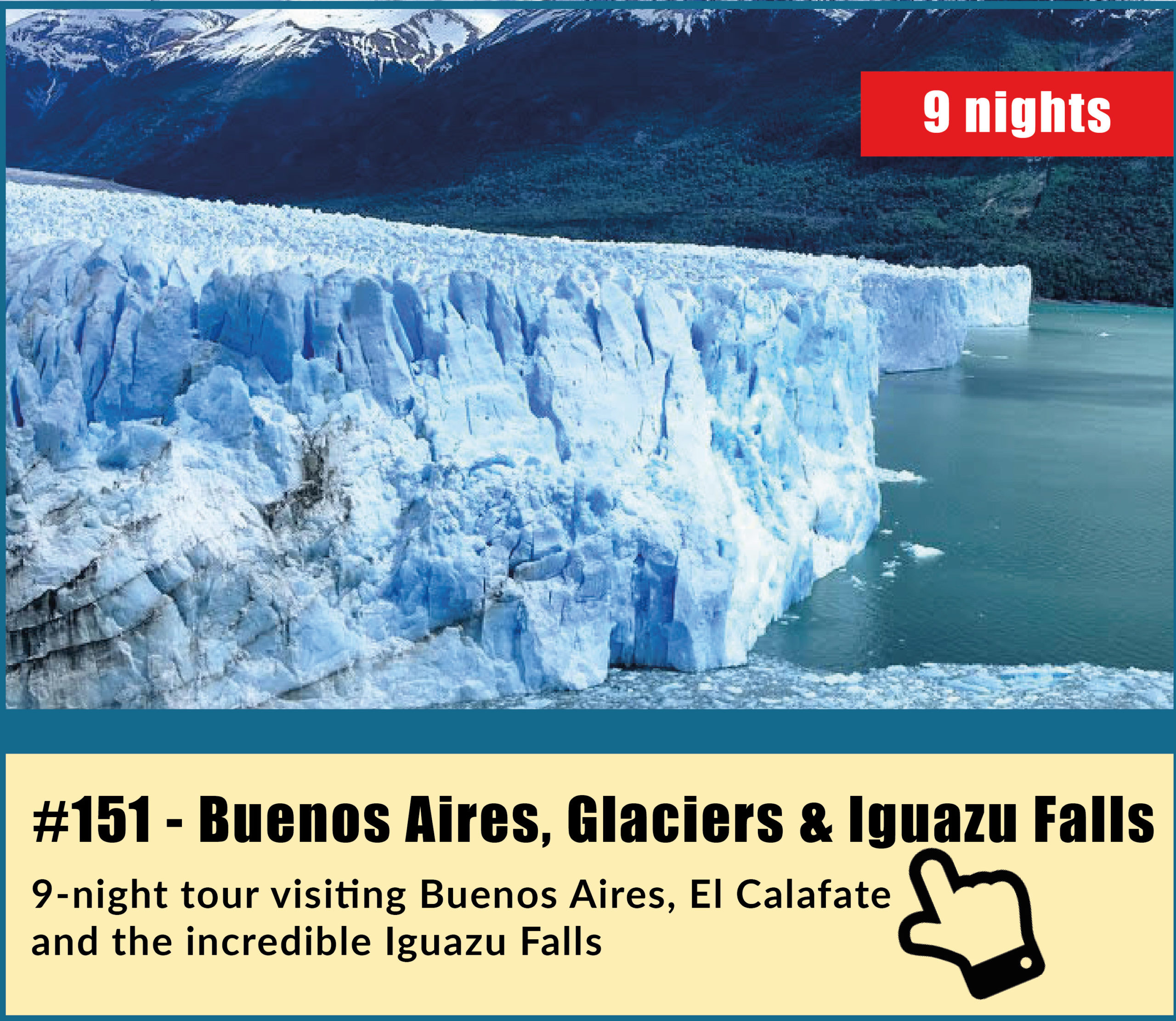 We have many other options. So, visit our Suggested Tour area, or email us at info@ripioturismo.com 
Thank you!