Ushuaia offers many options. Of course Beagle Channel Navigations, Tierra del Fuego National Park and the incredible Train of the End of the World, the Jail Museum, excellent gastronomy and wonderful landscapes. Well, one of the great options to combine wonderful landscapes and unique gastronomy is the visit to Fagnano and Escondido Lakes. Why? Well, because it´s a very nice route with nice viewpoints, and offer a stop to have lunch in one of the gastronomy highlights for me in Patagonia: The incredible, yes the incredible Patagonian Lamb...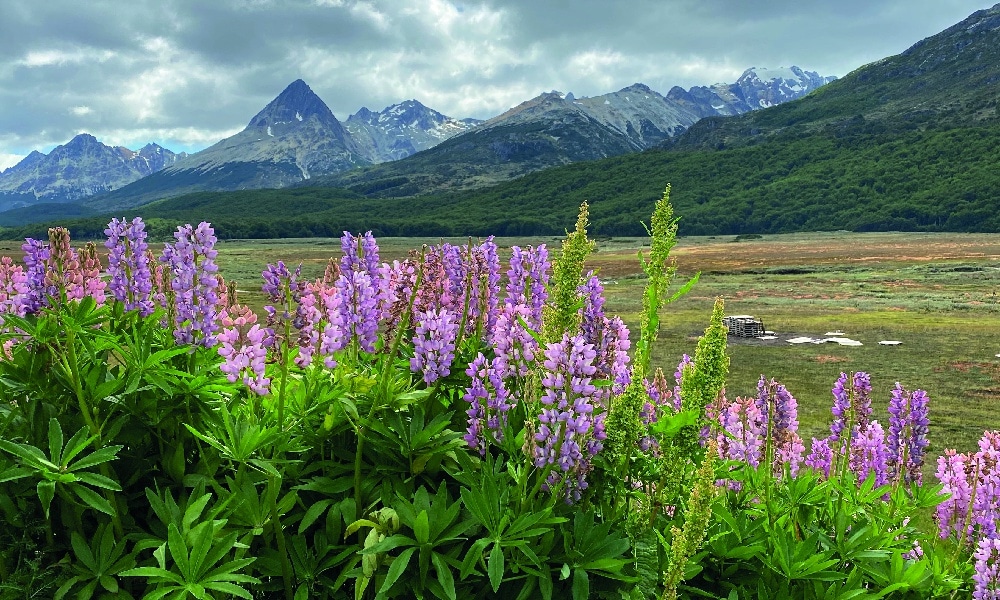 FAGNANO AND ESCONDIDO LAKES: The excursion
Pick-up starts early in the morning, around 8 am, to start driving to the north area, on the National Route 3, a route that starts in Buenos Aires and finalizes in Bahia Lapataia in Tierra del Fuego National Park after 3079 km...
When we get far away from the Beagle Channel, we will see Olivia's mountain and 5 hermanos mountain,  two visible mounts that are part of Ushuaia city. After that, we continue to arrive at Carbajal valley where the people work with the peatland.
One of the main highlights it's going to be the Alaskan and Siberian dog's hatcheries, ready to do dog sledding. After, our way takes us to Tierra Mayor Valley, where we are going to see Bonete, Pelado, and Alvear hills. This area is very useful for winter sports. Ushuaia offers a wide season for snow activities, like alpine ski in Cerro Castor, but also nordic activities in different centers like Tierra Mayor, Las Cotorras, Francisco Jerman, and more. In one of these centers will be our stop to enjoy lunch. But we continue now.  After reaching a height of 500 metros over sea level, we are going to enjoy one of the most incredible panoramic views of Escondido Lake and Fagnano Lake. Here is where we are going to do a decent walk on an old trail that will take us to Escondido Lake.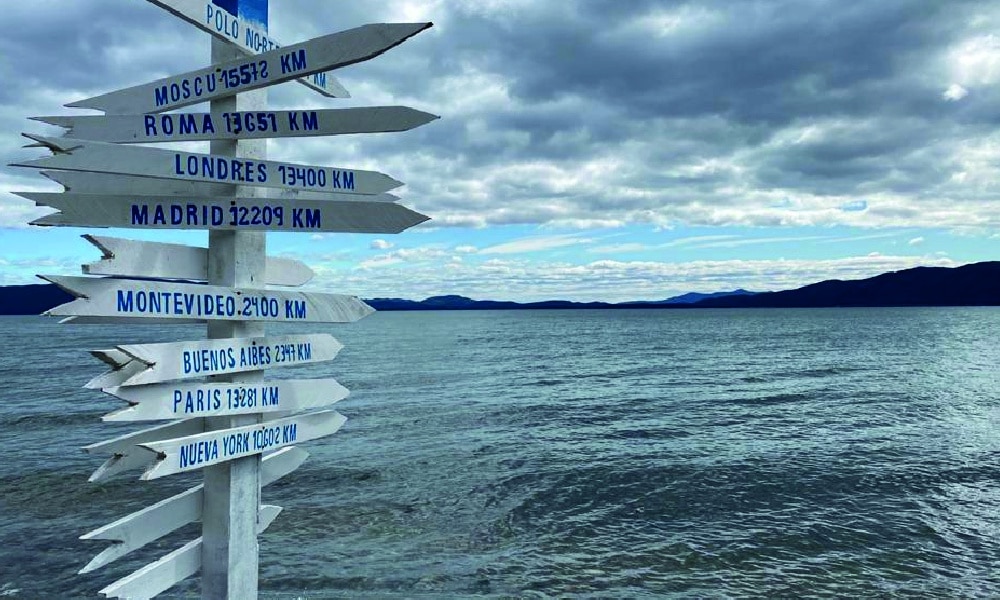 After that,  we are going to arrive at another wonderful viewpoint, where the water is emerald green and the forest is really leafy. This trip it's going to continue by Route Nº3, going through the Bronsovich sawmill, on the way to Fagnano Lake, where we are going down, to see the lake closely, and admire the beauty. Fagnano Lake is one of the biggest in South America because it´s more than 100 kilometers long. When the return time it´s close, we are going to do our last stop on the Siberian Huskies hatchery, where we can learn more about these beautiful animals and stop to enjoy the incredible roasted Lamb, called Cordero Fueguino in Spanish. Be ready, you are going to enjoy a delicious typical dish, very usual in Patagonia.
The return is going to be around 5 pm approximately.
BOOK AN EXCURSION TO FAGNANO AND ESCONDIDO LAKES FROM USHUAIA
Enjoy this wonderful activity from  Ushuaia, to visit Fagnano and Escondido Lakes in the heart of Tierra del Fuego Island

For more information, let me invite to visit www.beaglechannelnavigation.com where you will find many alternatives to enjoy the Beagle Channel. Or you can email us at info@ripioturismo.com