If you`re looking to visit Argentina, I`m sure you will include Patagonia in your itinerary. And of course, if you`re going to Patagonia, you will stop in El Calafate to visit one of the highlights, the unique Perito Moreno Glacier, a huge mass of ice located in the Los Glaciares National Park in southwest Santa Cruz Province, Argentina. It is one of the most important tourist attractions in Argentinian Patagonia, and South America.  The 250 km2 (97 sq mi) ice formation, 30 km (19 mi) in length, is one of 48 glaciers fed by the Southern Patagonian Ice Field located in the Andes system shared with Chile. This ice field is the world's third-largest reserve of fresh water. For that, and for other many reasons, Perito Moreno is an icon in Patagonia. We launched a website to cover all the requirements and include all the information you can request when you organize a trip to El Calafate in Patagonia.
PERITOMORENOGLACIER.COM
The journey to the glacier starts here, on our website: www.peritomorenoglacier.com  Part of the vast family of websites designed by RipioTurismo, PeritoMorenoGlacier.com include all information you need to organize your trip to El Calafate: hotels, excursions and activities, weather, what to pack, seasons, and more. Take a look at the information you can find in our new website:
PACKAGES: how many nights should I stay in El Calafate?
Well, if you`re looking for a trip to El Calafate, one of the questions is how many nights should I stay in El Calafate, to enjoy the glaciers and different attractions in this destination? Well, in our Packages Area, you will find the answer to this question. We have different options, from 1-night packages to 5-night packages. Of course, all of them can be updated to your requirements. But, what can I see in a 1-night program? Is it enough? 5  nights? it`s not too much time there? Well, take a look at what you can see depending on the number of nights in el Calafate:
Just go to Packages and check what we can offer depending on the number of days you want to spend in the destination

EXCURSIONS AND ACTIVITIES IN EL CALAFATE
If you already booked your hotel, you may be would be interested in activities to do. Well, in our section Excursions you will find many options and book it directly. From walkings over the ice of the glacier, to boat navigations. We have many options available for you. Just visit Excursions in El Calafate  to check different options of visits to do in El Calafate
EL CALAFATE PASS: Price advantage
If you already booked your hotel, maybe a good idea would be to buy the El Calafate Pass. It`s a pack of basic programs including transfers in/out, a visit Perito Moreno Glacier and boat navigation. Take a look at El Calafate Pass here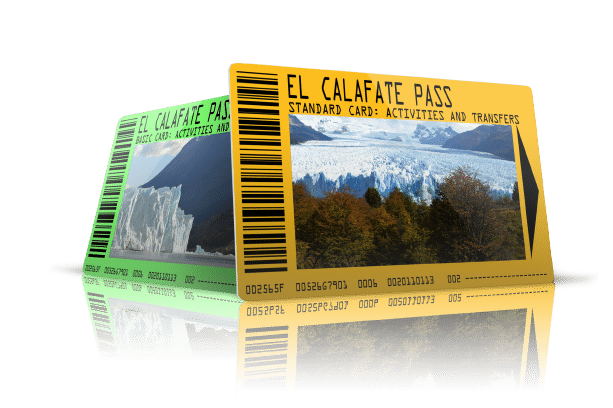 Of course, you will find also information about hotels, tours including El Calafate and other destinations in Argentina, useful information about whether or what to pack, and more, much more. Just go to our website www.peritomorenoglacier.com We`re ready to help you and organize the best visit to this incredible destination in Patagonia
Thank you,