Well, the name of this activity is fantastic, isn´t it? Biking, tasting, and vineyards... what else?  So, let me invite you to bike through the vineyards of Finca Maipú, and enjoy the amazing weather of Mendoza. You will enjoy the scenery, taste exquisite wines, and learn the secrets of winemaking.
This tour lets you enjoy incredible views of the vineyards and the mountains. During the tour, we'll see a variety of wine production activities in the vineyards. At the stops, we'll do wine tastings and at the end of the tour, we'll stop at the restaurant Casa del Visitante for a snack of regional cheeses and cold cuts.
I think it´s a great idea to taste some great wine, enjoy a tour and make this wine tour entirely on your own, on a bicycle. And bike from one vineyard to the next, sampling Mendoza's finest in the hot sunshine. I guarantee would either be the perfect day trip or end with a sprained ankle, sunstroke, and a bad hangover.
The activity can be booked (please in advance), and it´s available from Monday to Sunday. Duration is 2:30 hours and summer start time is 9.30 am (10.30 am during winter)
If you´re visiting Mendoza, book now a wonderful bike and tasting among vineyards! It´s an unforgettable experience!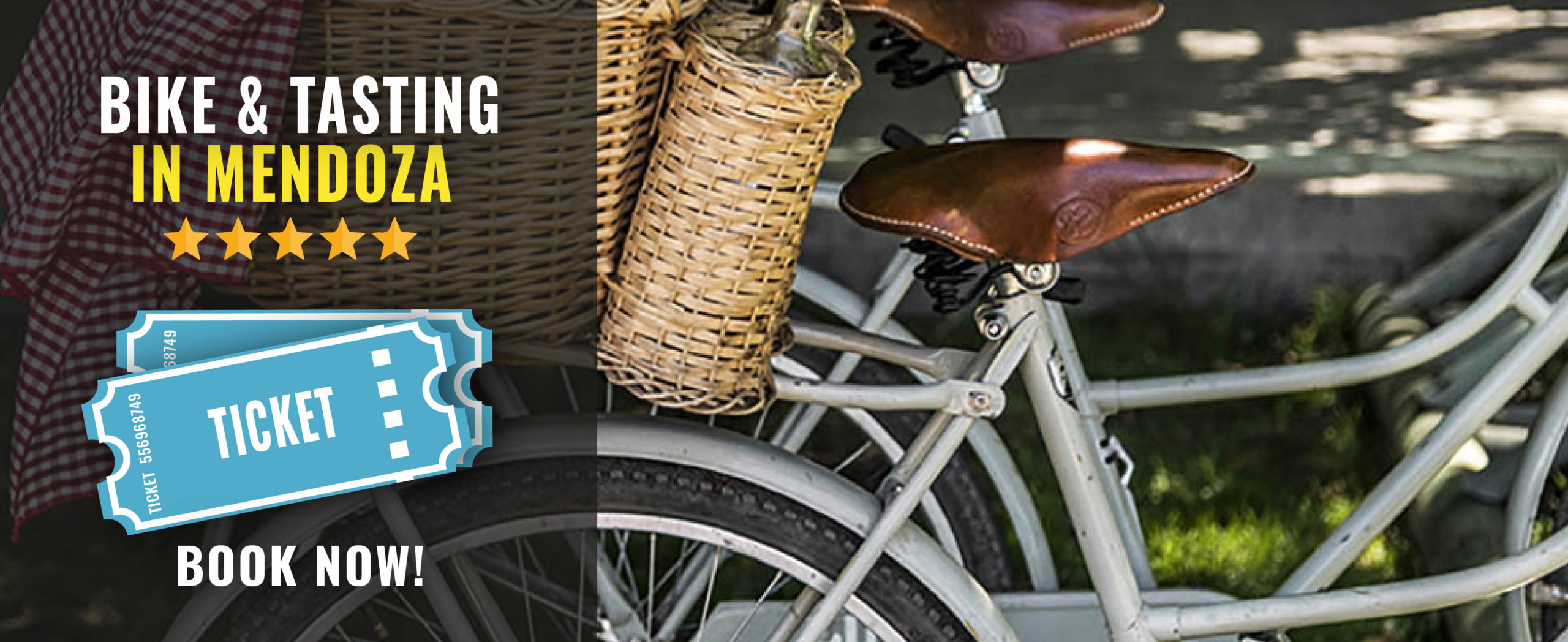 For more information about this wonderful activity, please email me at info@ripioturismo.com
Thank you!