We´re South America, since 2000 we established our company in Buenos Aires, Argentina and developed a wide variety of tours and programs for people who wants to visit Argentina, Chile, Brazil, Peru, Uruguay, Ecuador...
A DMC for Argentina with a great wide variety of tours
We have more than 150 tours to enjoy the best of Argentina: Buenos Aires, the capital city with the Tango, the exquisite gastronomy, La Boca, San Telmo, Recoleta, Puerto Madero, Palermo and more. Enjoy an unforgettable Dinner Tango Show in La Ventana or Gala Tango, and discover the passion of this unique music. Taste the local Malbec wine, and discover the Argentinian pizza. It´s unique. Enjoy the amazing Argentinian beef, the most exquisite meat in the world, in any of the restaurants offered in the city.
In Patagonia, you will discover Ushuaia and the magic of the End of the World. Visit Tierra del Fuego National Park and the famous Beagle Channel, or just embark in a cruise to visit the white continent of Antarctica. Visit Peninsula Valdes, and enjoy the amazing southern right whales, magellanic penguins, sealions, elephant seals, birds and more. And visit the most important museum of dinosaurs in Patagonia, the MEF (Egidio Feruglio Museum). Visit El Calafate and the incredible show of nature with Perito Moreno Glacier, Upsala Glacier, and many other ice rivers in Los Glaciares National Park. Discover the unique Bariloche with mountains, volcanoes, forest, lakes, and wonderful national parks...  Walk the incredible trails to the Fitz Roy Massif from El Chalten, the perfect place to enjoy the best trekking trails. In the north, visit Salta, Jujuy, the incredible Humahuaca Canyon, the Train to the Clouds, Cachi, Molinos, Cafayate and more. A place full of colorful landscapes and rich culture. Visit Mendoza and the wine country, to taste the typical Malbec, and enjoy adventure activities such as rafting, horseback ridings, trekking, mountain bikes, and more. Discover different vineyards and wineries around Lujan de Cuyo and Uco Valley. Discover the Ibera Wetlands, and the natural environment full of fauna and flora. Enjoy this marshes, and discover more about this unique place. Finally, visit Iguazu Falls, one of the new 7-wonders of nature and Unesco World Heritage. Iguazu Falls is a magical and unique place, where nature will surprise you. Walk up to 8 km of trails to enjoy the falls in three different circuits: Upper Circuit, Lower Circuit and Trail to the Devil´s Throat with ecological train of the jungle.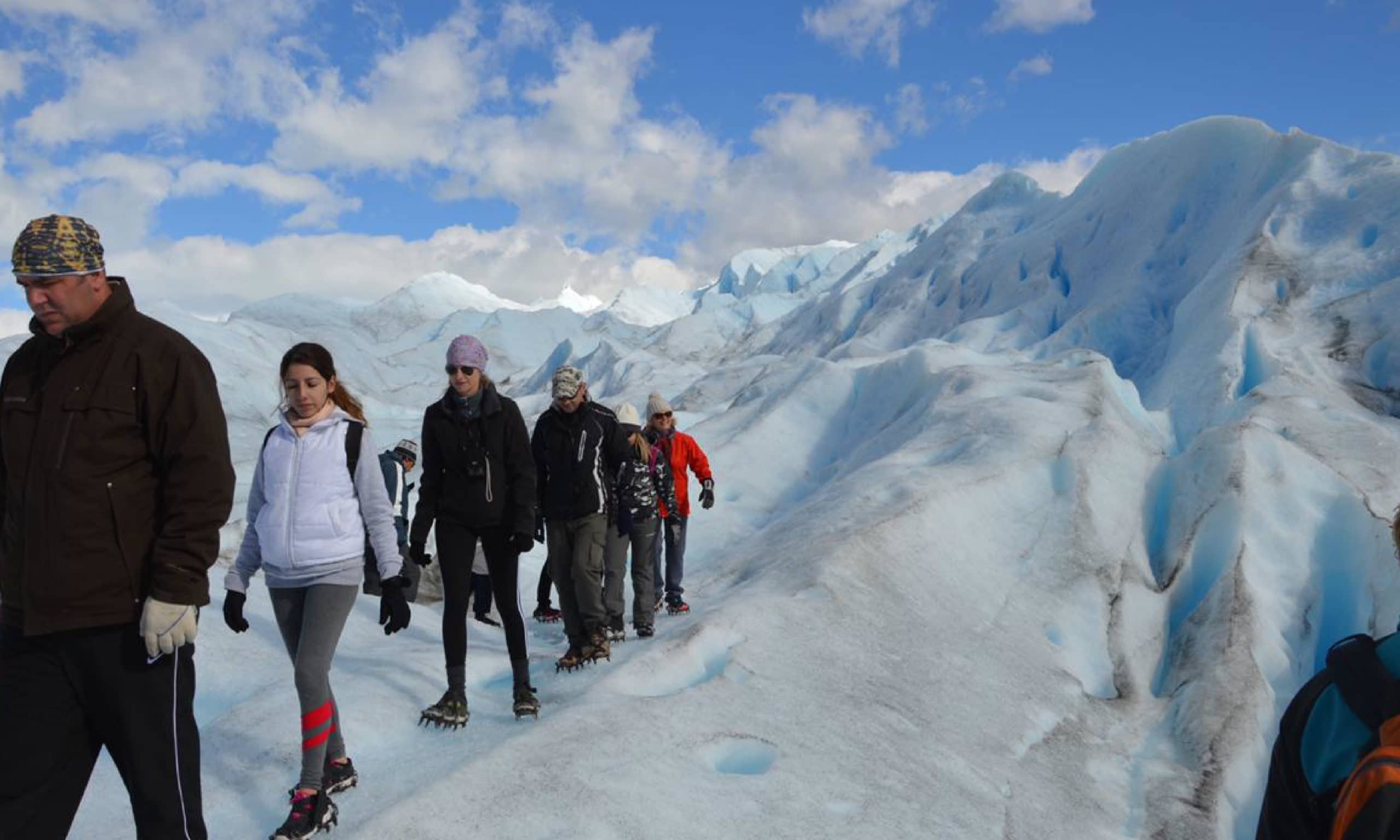 A DMC in Argentina for Fit´s and Groups
We´ve developed tours for individuals or Fit´s from around the world. We offer experienced english speaking guides in each destination. We work to personalize the programs depending different interests of the clients. More adventure? More nights in Buenos Aires? More gastronomy experiences? We´re ready to help you. But we´re also an expert in groups. We receive every year, many groups visiting Argentina and other countries in South America. With different interests, ages, coming from Europe, Usa, Canada, Australia, Asia... We´re ready to manage it for you.
A DMC in Argentina for Special Interest Groups
If you´re a director of a choir, band, jazz band, or any music group, we have many options to offer. We developed with our Music Manager, a great variety of performing tours, with arranged venues in Buenos Aire and other cities. We can offer excellent masterclasses to learn more about local rhythms, and be in touch with local musicians.
You can come with your school, high school, and clubs to take any of our Educational Programs to discover more about the history in Argentina: Eva Peron, Pope Francisco, Diego Maradona, Mothers of Plaza de Mayo... We have special experiences to offer, local teachers, personalities to talk about these interests while you visit our country. We have great educational programs to learn more about the Spanish language, or volunteering experiences. Just contact us, we´re ready to help you!

RipioTurismo DMC your incoming tour operator for Argentina
We´re are your DMC in Argentina, with more than 20 years in the travel industry, working with tour operators around the world: USA, Canada, UK, Australia, Denmark, Sweden, France, Germany, Japan, India, China... We´re ready to help you. Just contact us at info@ripioturismo.com
Thank you!