Palermo is a very fashionable neighborhood in the city of Buenos Aires, especially for people who really want to enjoy the nightlife of the city. It is an area full of bars, restaurants, breweries with young people. So, maybe you´re looking for Palermo to stay in your next trip to Buenos Aires. Here, we have a selection of three great places you can choose in Palermo: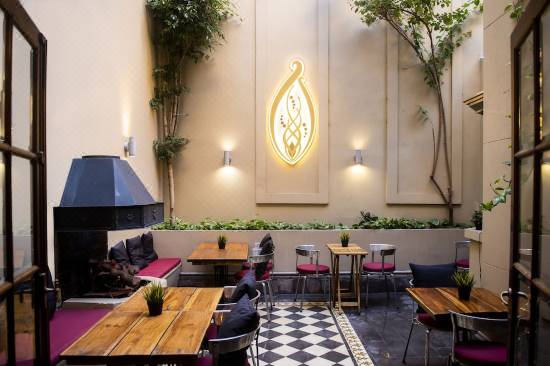 Miravida Soho Hotel & Wine Bar
This refined hotel, housed in a neoclassical mansion from the 1930s, is located on a cobbled street lined with trees, a 20-minute walk from the Buenos Aires Zoo, and a 23-minute walk from the Bosques de Palermo, a sprawling park with 4 lakes and an 11-minute walk from the Palermo subway station.
Stylish rooms feature free Wi-Fi, flat-screen TVs, and Nespresso machines. Some have views of the courtyard. Suites include separate living rooms and lofts offer private terraces or balconies. The penthouses are on two floors.
Breakfast is included in the rates. The small boutique hotel includes a stylish wine bar and a warm lobby with sofas.
Mine Hotel Boutique
The Mine Hotel is another great option in Palermo. It´s located in the heart of Palermo Soho neighborhood, just at walking distance from Plaza Serrano and La Rural Convention Center. This Boutique Hotel is surrounded by some of the best restaurants in Buenos Aires, as the well-known La Cabrera and Don Julio steakhouses.  For Tango lovers, La Viruta is an excellent option only a few meters away from the Hotel. It´s small, with 20 rooms, a beautiful garden with an outdoor swimming pool and an English spoken staff. This is a wonderful boutique hotel, that offers 4 stars facilities and outstanding service.
As a guest, you will enjoy a buffet breakfast and free WI-FI not only in your room but also in the common areas. Definitely a great option in Palermo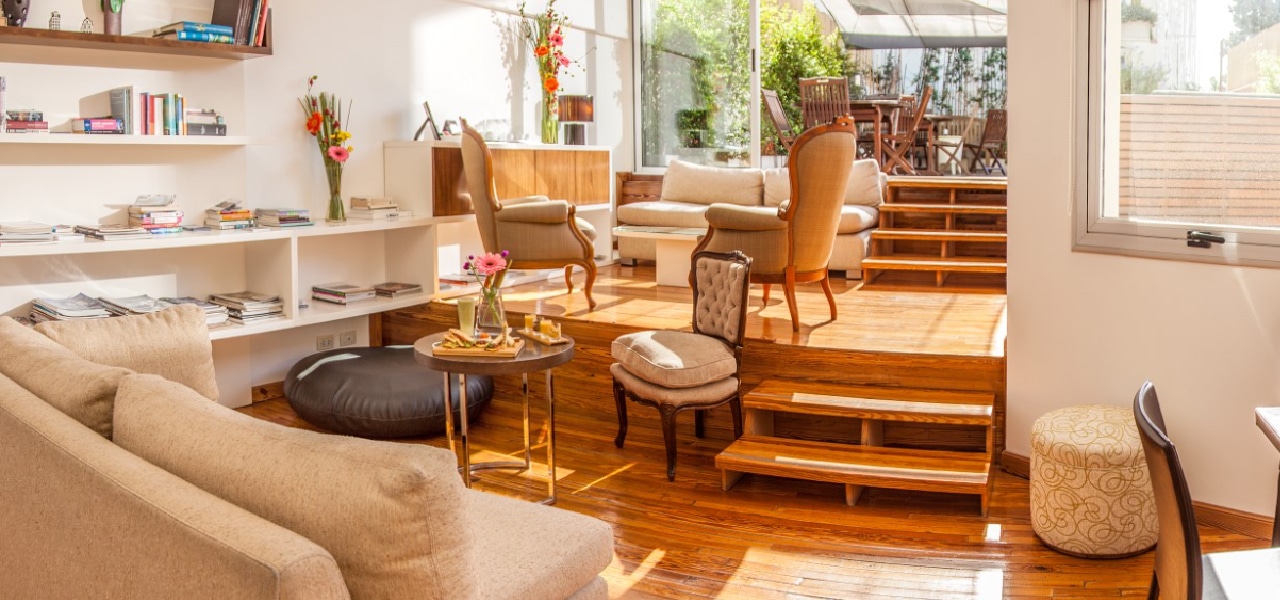 Vain Boutique Hotel
Finally, the Vain Boutique Hotel is also perfect. You will feel the Buenos Aires of the early twentieth century, in contrast with touches of avant-garde design, where every detail has been carefully thought out so that the guest has a unique experience. Each environment is different in the hotel, but they have in common the original architecture of the building, classic and modern furniture; and above all, the design down to the last detail.
Since the end of the 19th century, the chorizo ​​houses stood out in Buenos Aires, mostly works by Italian builders. They were typical homes, designed for families of the burgeoning middle class.
They generally had a small front garden and a large back garden, which served as a henhouse and orchard. Joining these gardens was a long corridor to which the main rooms led longitudinally, which were next to each other, therefore without side windows and single windows in the doors.
Vain Hotel has sought to respect the spirit of these River Plate constructions, that is why in some of the rooms, the windows are hidden in the doors, that is how history wanted it and being a part has the charm of reliving those years.
We have many possible programs to visit Buenos Aires, staying in any of these boutique hotels. So, for more information or bookings, just email us at info@ripioturismo.com
Thank you!