Are you a wine lover? Do you like wine with flavours to tobacco, blueberries..? Well, the Malbec is for me, a perfect wine. This wine, with origins in France, was perfectly adapted to Argentina´s soils and weather. And it´s today, the emblematic grape in our country.  Main production is located in Mendoza, a province located in the west side of the country, with an approximated 77% of the Malbec production in Argentina. Take a look to our informative image below: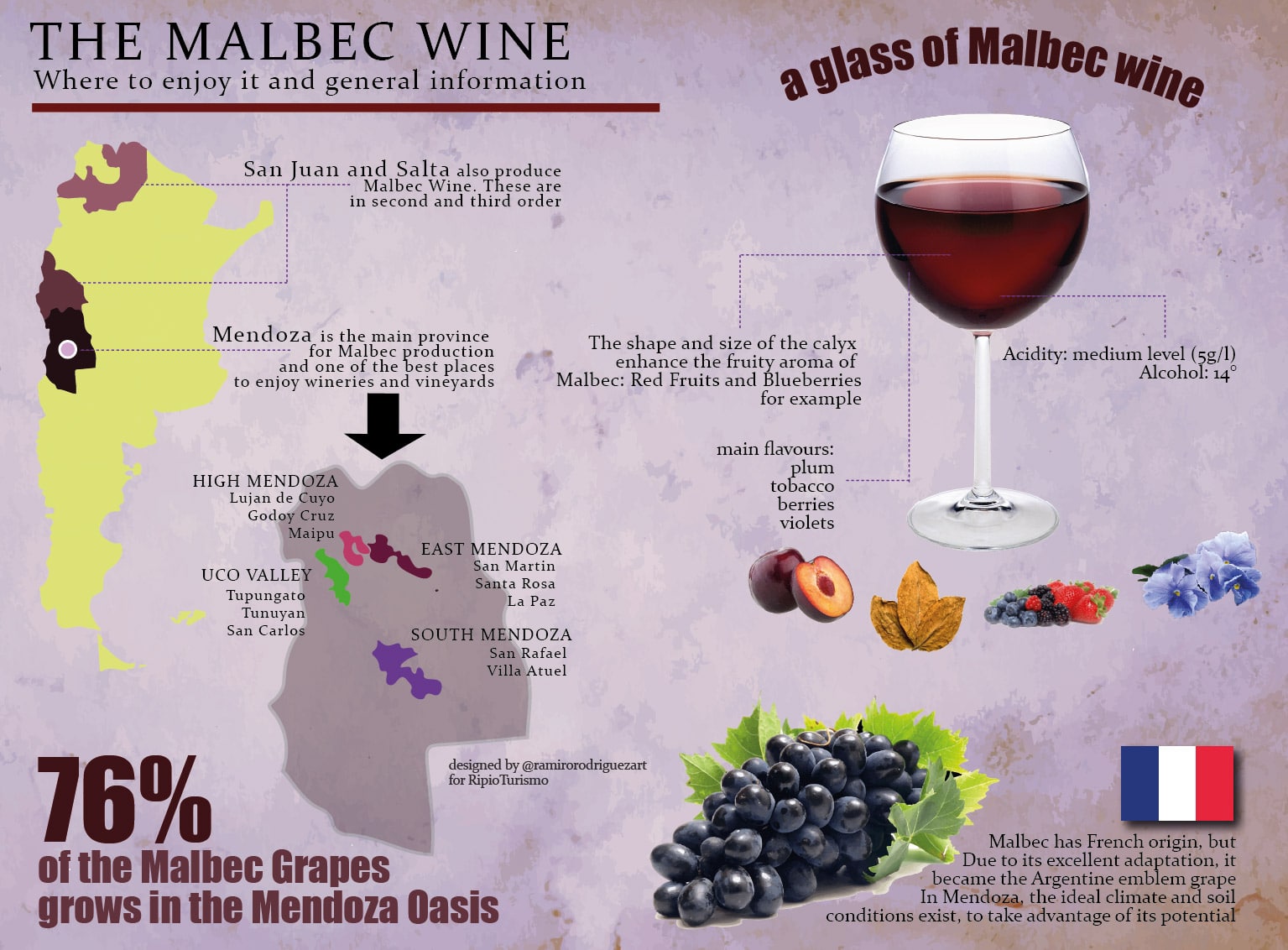 Although I have already talked about malbec in previous articles, this is one of those wines that, due to its charm, will always give a lot to talk about; That is why we were looking for some of the questions that our wine lovers ask the most to delve into the wonderful world of their wines. But first, a bit of history:
Malbec Wine: the origins
Although her origin is French and her homeland is linked to the southwest of the Gallic nation, we have adopted her here, as she has felt comfortable since she arrived in the distant pampas. The delicate notes of it, the elegance of it on the surface of the skin, its aromas and flavors of red fruits, its silky and eternally enveloping tannins, lead us to make a heartfelt bow. Yes, the mere deep violet presence of her invites us to pay her endless tributes.
Promoted by the Chilean government and the ever-present Argentine hero Domingo Faustino Sarmiento, this grape reached South America. In 1840, he entered Chile, together with other French vines and specialists of the highest level. In 1853, Malbec landed in Argentina thanks to Michel Aimé Pouget to shine the Quinta Agronómica de Mendoza, at the request of Sarmiento. This noble grape, punished in the French southwest by the devastating effects of phylloxera, thus found its new home in Argentina.
Pouget realized that it adapted wonderfully here, mainly in the Mendoza terroirs. He realized that the results obtained were much better than in France, where it was only used in small percentages in cut wines to give the broths chromatic intensity. From then on, its expansion in the Argentine vineyards was unstoppable, indomitable, and pleasantly satisfactory, growing year after year its volume throughout our area planted with vineyards.
Due to its yields, its flexibility for winemaking, its proven resistance to pests and its optimal maturation, local winemakers have adopted it as their own. Soon, international accolades, accolades, and awards began to arrive. Malbec, inadvertently, became our flagship strain. It found in these payments its place in the world, where it offers its most outstanding wines.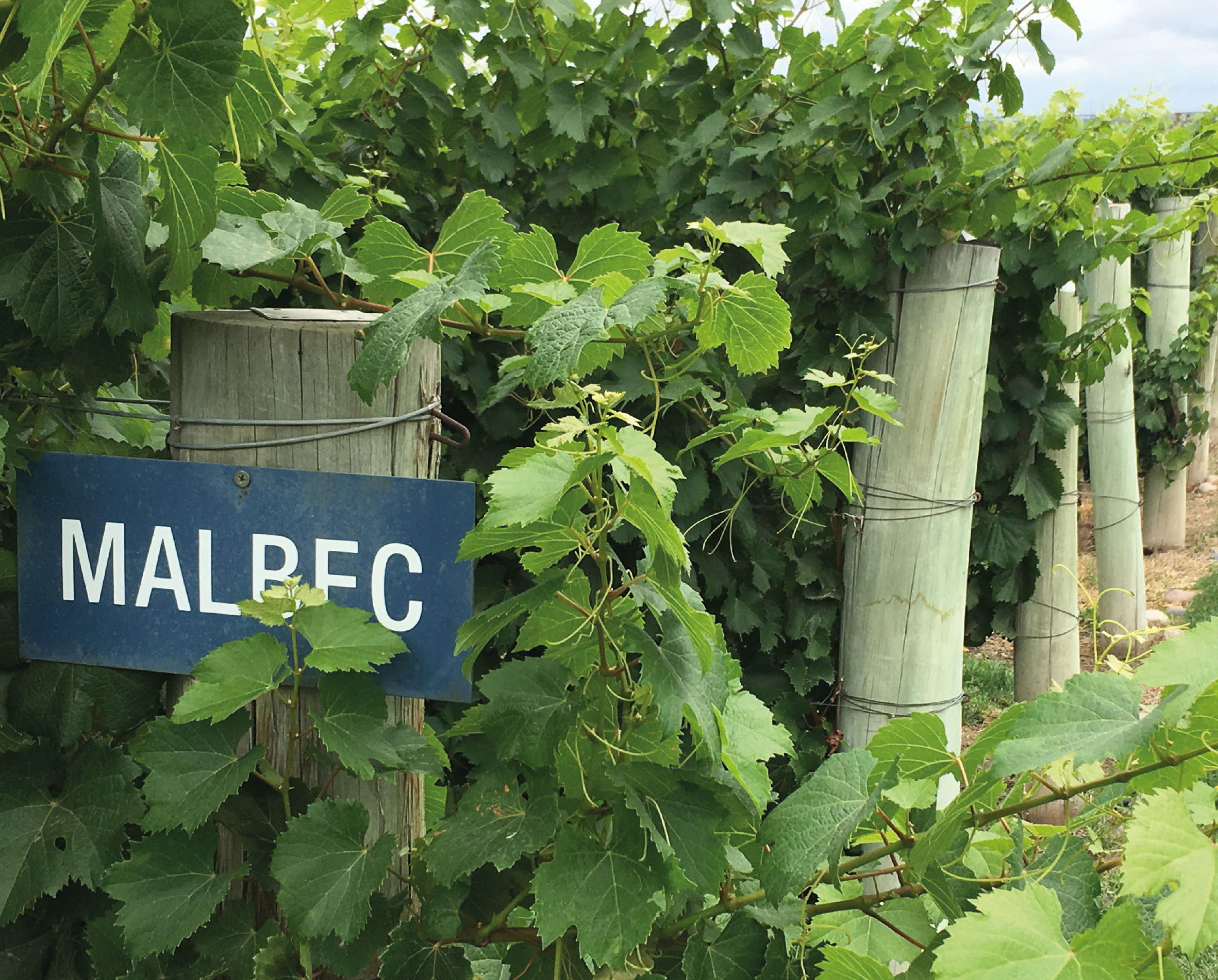 What´s the Malbec Wine?
Malbec is a wine made with the strain (type of grape) that bears the same name and is originally from France. At present, it is Argentina that takes the first place as a producer of its wines, although you can also find them in the United States, Chile, South Africa, Australia and New Zealand. If we uncork one of its bottles, we can find a wine with a warm personality, subtle flavors, good acidity and easy to drink. You can usually find it as red wine although there are also rosé wines of this strain.
Differences with the Cabernet Sauvignon
The first thing is that each of these wines is created by different types of grapes, that is, the malbec strain gives the wines that create characteristics that are very similar to this grape, and the same happens with the cabernet. Cabernet Sauvignon gives life to wines with red fruit flavors and herbal touches, sometimes we can feel the pepper and even some smoked touches. On the other hand, Malbec wine gives us a very fruity sensation on the palate, sometimes with floral touches and it can dry out the mouth less than Cabernet.
Which wine is lighter, Malbec or Cavernet Sauvignon?
Well, both are full-bodied red wines, but the Malbec is a little lighter than the Cabernet Sauvignon.
Which wine is sweeter, Malbec or Cavernet Sauvignon?
Well, both wines are bold and fruity, no big difference in this matter.
Wine Tours to visit Buenos Aires, Mendoza and Santiago de Chile.
We have some great tours to enjoy wines in Buenos Aires, Mendoza, and Santiago de Chile. Check one of my favorites:
If it´s not what you´re looking for, we have a complete list of wine tours here. Take a look to some great wine programs in wine resorts, including gastronomy experiences and wine tasting!
Activities among vineyards
You also can check some activities in wineries and vineyards... Take a look to some great options: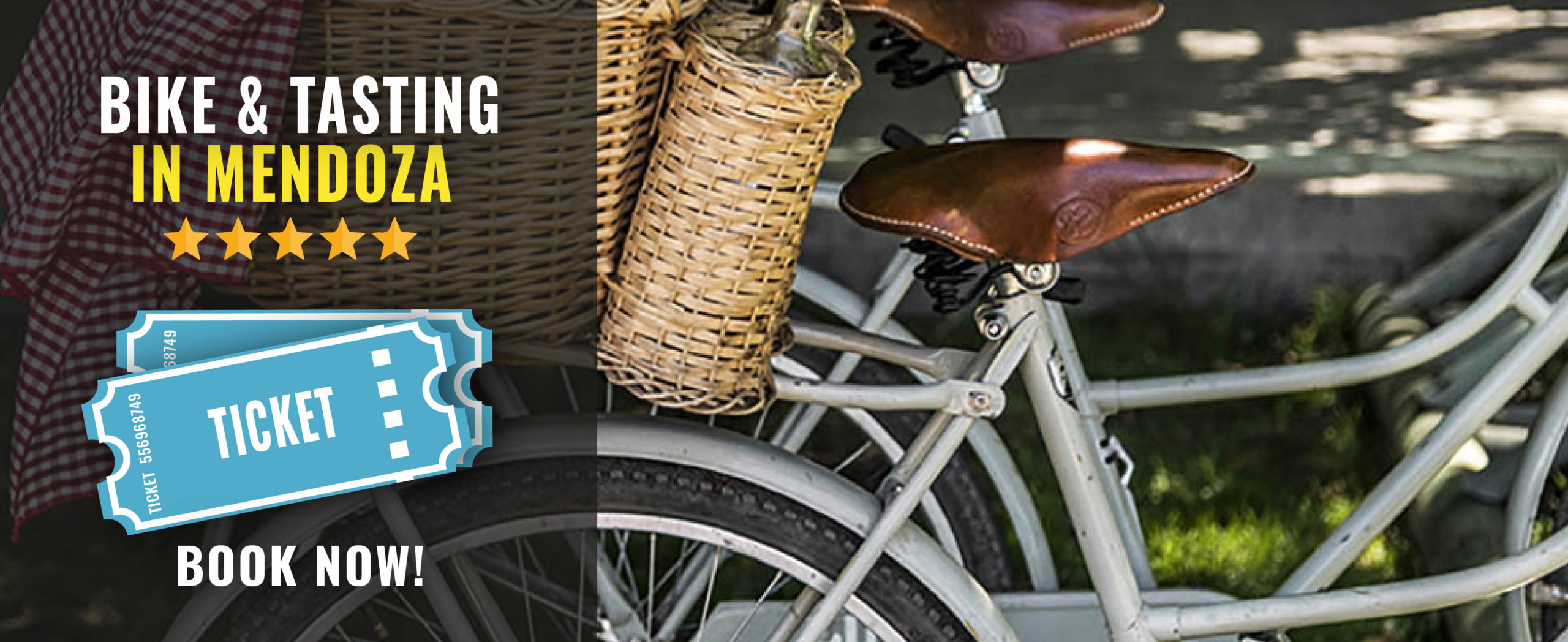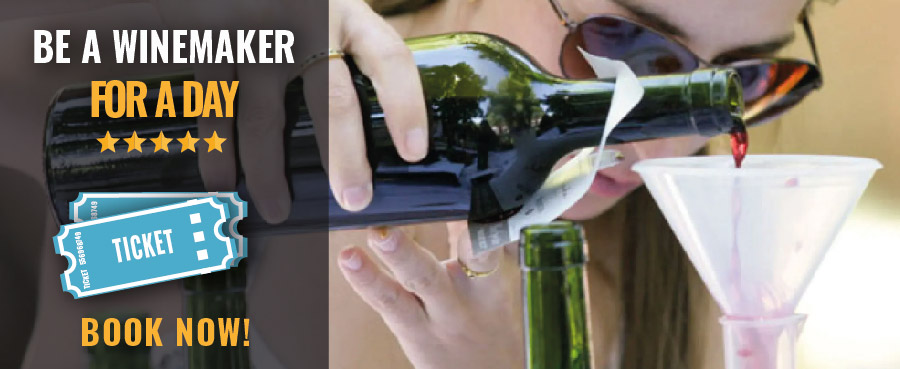 Interesting isn´t it? We have many wine tours and programs including Mendoza, the perfect place to enjoy the Malbec. Feel fee to contact us for more information at info@ripioturismo.com 
Thank you!