Mendoza is a fantastic region, located in the west of Argentina, in an area known as the Wine Country. Of course, some of the most famous wines in the world grow and develop there, and one of the most sought-after varieties such as Malbec. In Lujan de Cuyo and Maipu area, located close to the city of Mendoza, there are an innumerable number of wineries and green fields full of vineyards, where the international tourist can enjoy the landscape, learn about winemaking, and of course taste the typical Malbec, but also other varieties of wine that are produced in the region.
But Mendoza is also a wonderful place to enjoy the natural attractions offered by the mountains. Lying on the Andes Mountains, the region offers wonderful landscapes and great activities that can be enjoyed once there: rafting, horseback riding, trekking, mountain biking, and much more. Mendoza is also home to the wonderful Mount Aconcagua, the highest mountain in America with its 6959 meters above sea level. There are many activities that can take place there, of course, hard expeditions to the top, but also short trekkings in the base.
So, is Mendoza worth it? Well... Absolutely! It is a wonderful place to enjoy nature, wines, warm people, excellent gastronomy, and the unique adventure activities that are offered there.
We have many tours that include Mendoza. One of my favorites is the following 9-night tour that combines Buenos Aires, Mendoza and the amazing Iguazu Falls: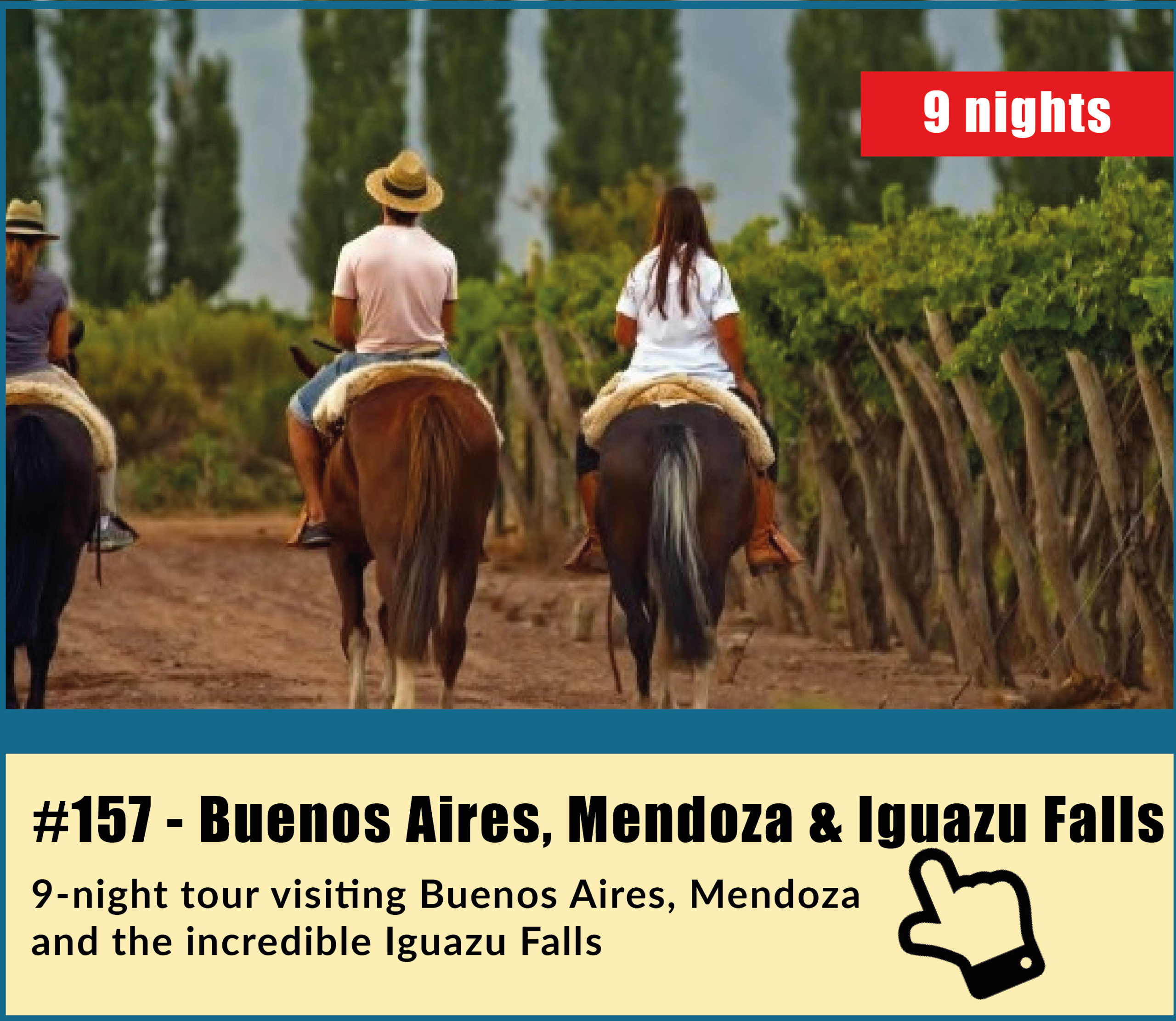 We have many other alternatives you can check in our area called Suggested Tours to visit Argentina. 
Are you ready to enjoy Mendoza and the amazing wine country? Remember we´re here to help you. Just email us at info@ripioturismo.com 
Thank you!