Fitz Roy: Main peaks and needles in the Fitz Roy Massif
The Fitz Roy Massif is a wonderful place to enjoy unique trekking trails and enjoy amazing landscapes. There are many different trails to choose from, and some of the most famous are the Trail to Cerro Torre, to Laguna de Los Tres, to Laguna Torre.
The local adventure specialists propose you to live different activities in this mountain paradise, in which you will reach corners impossible to know otherwise. According to your age, available time and physical condition, you can choose from a visit to historical sites to an expedition to the Patagonian Continental Ice Field.
Take a look to the following graphic with some interesting information about Fitz Roy Massif, main peaks, and needles: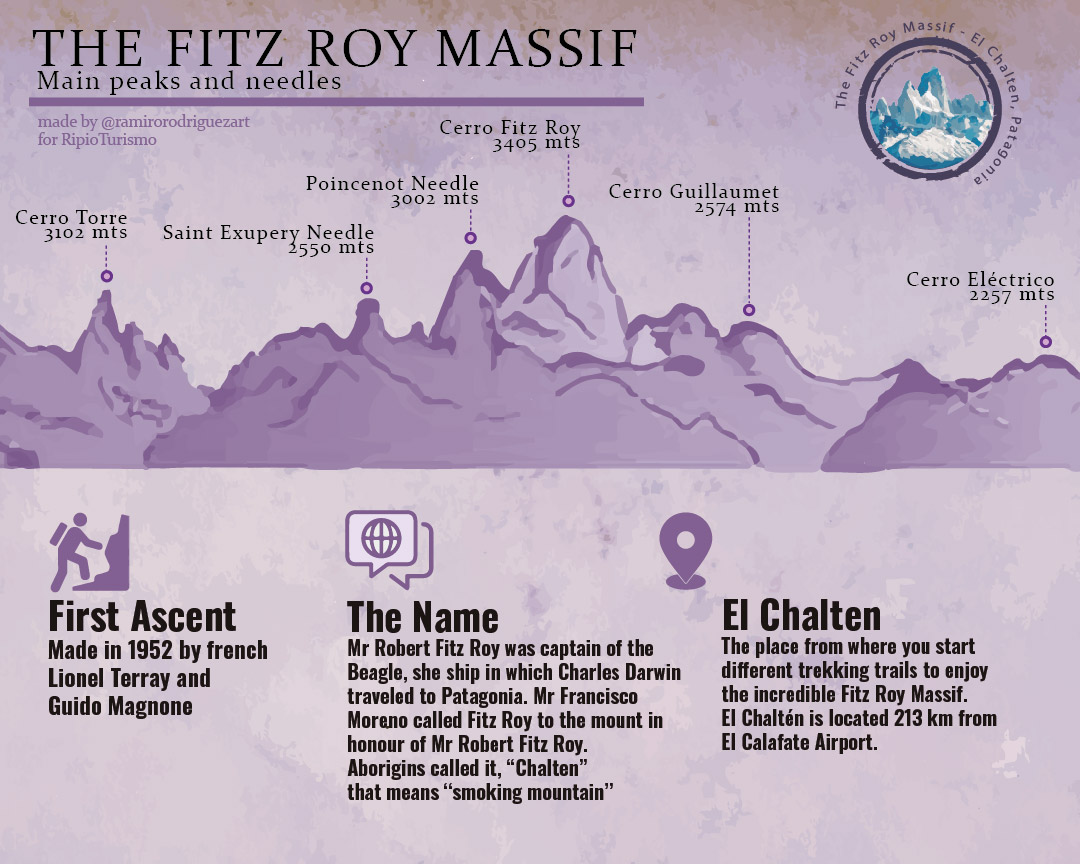 Tour to El Chalten and Fitz Roy
Check an interesting tour including El Chalten and other great places in Patagonia: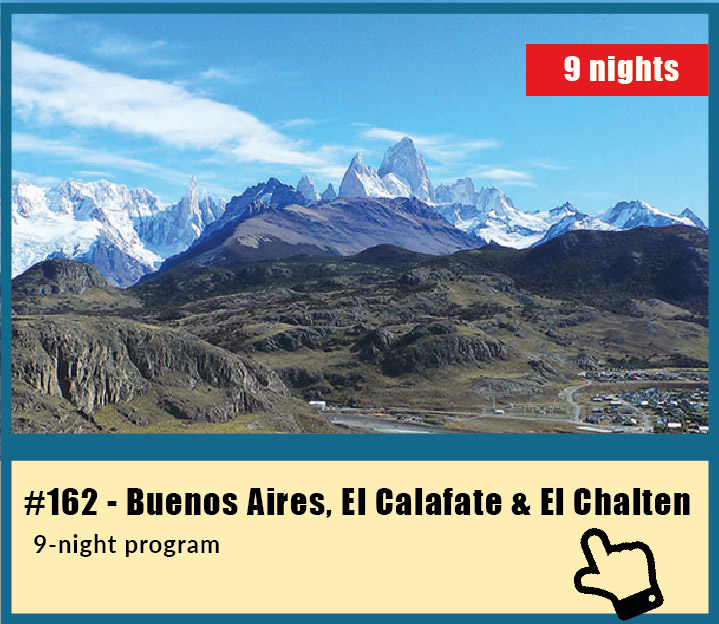 Looking for something more intense? Check what following 3-day expedition to Marconi Pass in the Southern Ice Field
For more information, you can contact us at info@ripioturismo.com 
Thank you!