Where is Patagonia? What is Patagonia? Is Patagonia a country? Where is Patagonia located?
I found that many people are making some questions about Patagonia and I´ve decided to write a post to describe Patagonia. First question: Is Patagonia a country? No, definitely not, or maybe two. But, to be correct, it´s a vast region that encompasses a wide range of fascinating tourist attractions, from north to south in two countries: Argentina and Chile. So, we have a Chilean Patagonia and an Argentinian Patagonia, both one, but separated by the Andes Chain going from north to south  (except in Tierra del Fuego Island where the Andes Chain goes from West to East). But, let me locate Patagonia on the planet first. Where is Patagonia located exactly?

Where is Patagonia located?

The Patagonia region is shared by Argentina and Chile, and encompasses a wide and large area in the southern portion of South America. As we have two countries sharing the Patagonia, let me go step by step.
Patagonia in Argentina is covered by the provinces of La Pampa, Neuquén, Río Negro, Chubut, Santa Cruz, and Tierra del Fuego, with an area of ​​930,731 km2 and a total population of 2,037,545 people, each corner of Argentine Patagonia offers a wide range of possibilities for relax, recreation, and adventure, in a setting where exuberant nature is the main attraction.
In Chile, the Patagonia area does not exist as a political entity, constituting only an imaginary limit. Chilean Patagonia is traditionally considered to start from the Corcovado Gulf to Cape Horn, covering the entire national territory from the Pacific Ocean to the border with Argentina.
According to the political division of the country, it includes the province of Palena and the regions of Aysén and Magallanes (without the Chilean Antarctic Territory). Currently, it is preferred to differentiate from the territory located further north of the Corcovado Gulf (Lake region), limiting this with the territory of Chilean Patagonia. However, from geology, studies show the condition of conjunction and geological unit of the South Patagonian massif with the North Patagonian Massif, determining, consequently, the northern limit of Patagonia in the Huincul fault, thus incorporating the Los Ríos Region, and the Araucanía Region. Let´s go to a map to see Patagonia clearly in the planet: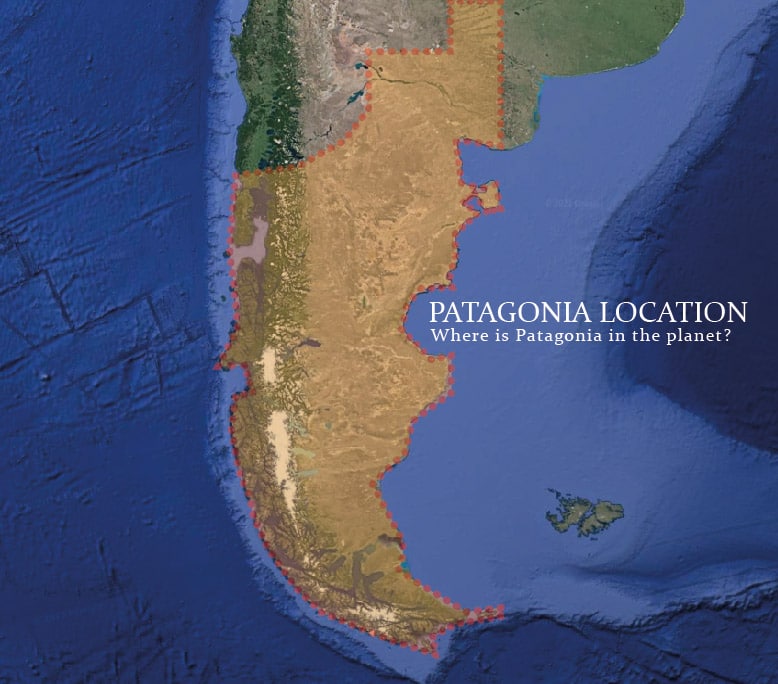 What is the origin of the name Patagonia? What is Patagonia?
Enigmatic like few other regions in the world, Patagonia poses its first challenge when trying to decipher the origin of its name. About it, there are different versions that point to Magellan as the author. One of them refers to the observation by the navigator of great footsteps made by the Tehuelches, a native people of the region, who were characterized by their strong build and remarkable height.
Another speculates that Magellan used the term "Patagón", alluding to a literary monster, a character from a well-known medieval novel. The truth is that it is currently one of the most attractive destinations, an ideal place for the traveler who seeks to treasure intense experiences.
What to see in Patagonia? Which are the main attractions?
Well, we have many in both countries. Some of them are a must-see, definitely. Let me describe briefly some of the most important destinations.
Perito Moreno Glacier
One of my favorites. The Perito Moreno Glacier is a must-see because it´s unique and different. The glacier is still growing or at least in balance. But maybe the most important point is that you will be in front of this colossus of ice, for hours, watching enormous blocks of ice falling into the lake, some of them with a thunderous crash. The landscape is fantastic, really unique. Definitely a highlight on your next trip if you´re visiting Patagonia.
Check an amazing tour visiting Perito Moreno Glacier, Ushuaia and Torres del Paine

Torres del Paine National Park
Another amazing destination in Chilean Patagonia. The park is unique too, in fact Torres del Paine National Park is one of the most important protected wild areas in Chile.
It is a territory of almost 230,000 km, and is internationally known for the scenic beauty of its surroundings, receiving annually more than 280,000 visitors, most of them foreigners. In the National Geographic magazine, Torres del Paine was chosen as the fifth most beautiful place in the world. Undoubtedly, another attraction that cannot be avoided when visiting Patagonia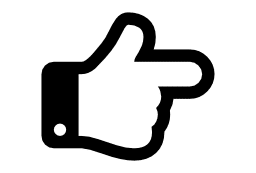 Check a tour to visit El Calafate, Perito Moreno Glacier and Torres del Paine National Park
Ushuaia and the End of the World
Ushuaia with all the magic of the End of the World is also a highlight. It´s the southernmost city in the world, in Tierra del Fuego Island, and it´s enough to attract many international tourists from all over the world. From Ushuaia, you can visit Tierra del Fuego National Park, navigate the Beagle Channel, learn more about the history visiting the Jail Museum and Train to the End of the World, make interesting trekkings to Carbajal Mount and Esmeralda Lagoon, visit Tierra Mayor Valley, Fagnano and Escondido Lakes, or just go during winter season to discover another different world in Cerro Castor and the local valleys where nordic ski are the attraction. Ushuaia, is also a wonderful place to include in your next trip to Patagonia. 

Cruises to Southern Fjords and Glaciers in Patagonia
I have no doubt, that the cruises leaving from Ushuaia, Punta Arenas and Puerto Natales (three of the most important cities in the southern portion of Patagonia) are a must-do. These are expensive, yes. But definitely will be a highlight in your trip. You will discover incredible landscapes, see remote channels, fjords, glaciers, disembark to enjoy trekking activities, take unforgettable photos, learn more history of the area, and disembark in the mythical Cape Horn, the last rock in the continent before arrive to the white continent of Antarctica. Let me suggest visiting our Cruise Area, to check options available. All of them are amazing!  But let me suggest two: Skorpios III and the Kaweskar Route, and the amazing Australis Cruise from Ushuaia to Punta Arenas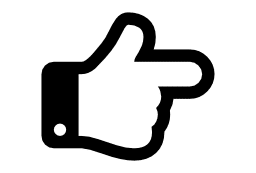 Combine Ushuaia, Torres del Paine and El Calafate and include a wonderful cruise to Cape Horn
El Chalten and the Fitz Roy Massif
Of course, if you´re a trekking lover, or just want to explore El Chaltén, from El Calafate you can extend your stay and visit this small village in Santa Cruz Province, and enjoy the amazing Fitz Roy Massif. The area is very recognized as a wonderful place to enjoy trekking.
Peninsula Valdes and the incredible sealife
Peninsula Valdes, is a great place to visit. For sure, for nature lovers. From Puerto Madryn which is the gate to visit the area, you can visit the Peninsula Valdes and enjoy watching whales, penguins, sea lions, sea elephants, orcas, a great variety of birds, foxes, guanacos, and rich fauna. Of course, whales and penguins are the highlights in the area. An important point is to check the fauna season and see what´s the best time to visit the area.  Once there, you can go to Gaiman and Trelew, and learn more about the welsh colonies that were the origins of the region. In Trelew, you can discover another amazing attraction, the Museum of Dinosaurs called MEF, or Museum Egidio Feruglio. You can see the amazing Patagotitan Mayorum, the biggest and tallest dinosaur in the world!

Bariloche, Puerto Varas and the Lakes District
A great place to visit is the Lakes District in the north area of Patagonia. It´s shared by Argentina and Brazil and includes Bariloche, San Martin de los Andes, Villa La Angostura, Puerto Varas, Puerto Montt, Chiloe Island...  It´s a place full of forests, lakes, mountains, volcanoes, national parks. A good idea is to link both sides of the Andes chain with the Lakes Crossing, a combination of boat navigations and bus rides going from Bariloche to Puerto Varas and vice-versa. It´s a great trip!
Tours to visit Patagonia: Patagonia Travel Packages
We have many. Because as I told you many times in my article, Patagonia is a must-see when you visit Argentina and Chile. Check one of my favorite tours to visit Buenos Aires and the Complete Patagonia in two amazing weeks.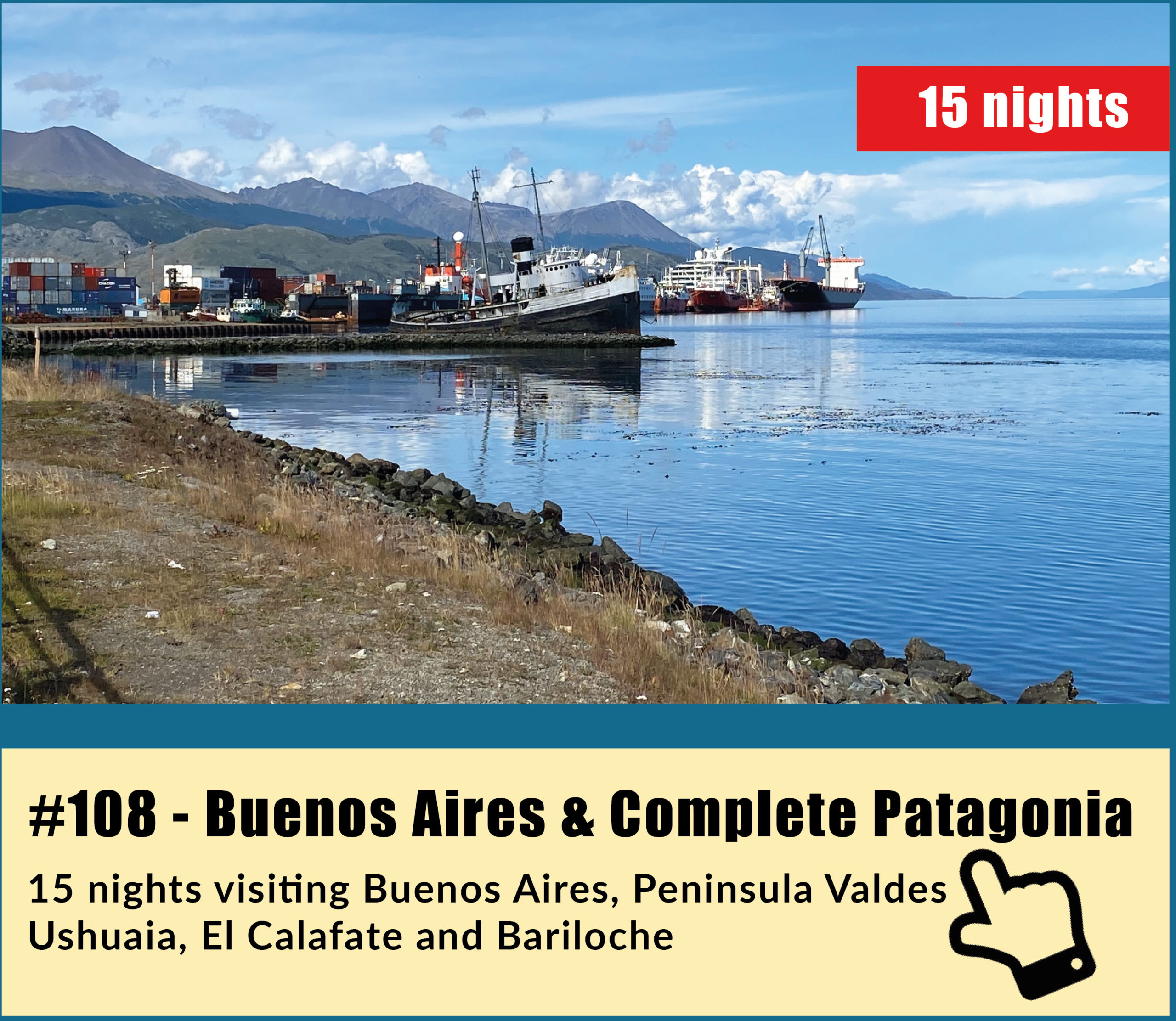 More tours to visit Patagonia?
We have a complete list of tours including Patagonia. Take a look to our complete list of tours to visit Argentina and Chile and enjoy the incredible region of Patagonia!
For more information, just contact us at info@ripioturismo.com
Thank you!