Iguazu Falls, a magical place in the northeast of Argentina. Shared with Brazil, this amazing show of nature is one of the new 7 wonders of nature and Unesco World Heritage. The President of the United States, Mr. Eleanor Roosvelt said "My poor Niagara..." after seeing Iguazu. No doubt is an incredible and unique place, a must-see and a highlight in your trip to South America.
There is no doubt that the entire route of the Iguazu Falls on the Argentine side is fascinating. But the icing on the cake is the famous Garganta del Diablo, called the Devil´s Throat in English.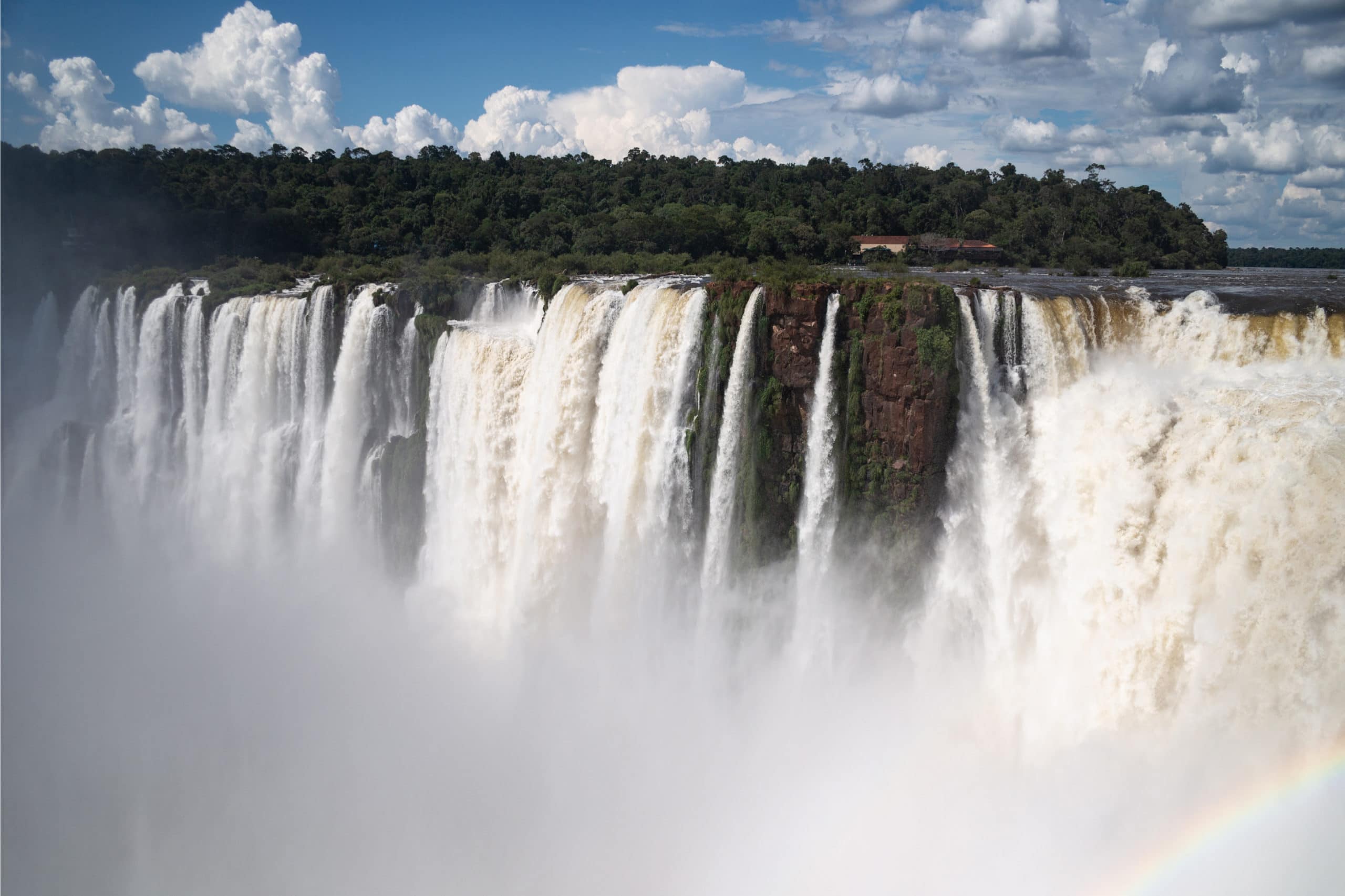 MORE ABOUT THE DEVIL´S THROAT IN IGUAZU FALLS
The Garganta del Diablo is a group of 80 m high waterfalls that flow into a narrow gorge, which concentrates the highest flow of the Iguazu Falls, while these waterfalls are the ones with the highest flow in the world. 
The  Salto Union gives rise to the Devil´s Throat, it is on the line that divides Brazil from Argentina. The waterfalls measure 80 meters high in that incredible fall and when the waterfalls, smokers are generated that can be seen more than 7 km away.
And, how to access to enjoy this incredible show of nature? Well, you can access the Garganta del Diablo, from the Argentine side, through an ecological train, going down at the Garganta del Diablo Station to Puerto Canoas, then walk on a steel walkway (the previous wooden walkway was destroyed by the large flood of the year 1992), to the viewpoint of the Garganta del Diablo, with notable and next views to this and other nearby falls. It is one of the most visited points of the falls, being very busy throughout the year.