Sometimes you have no enough time to spend two or three nights in Iguazu Falls. This place is an amazing destination and a must-see in Argentina and Brazil. So, if you have a reduced number of days and you`re in Buenos Aires, or Sao Paulo, or Rio de Janeiro, take a full-day trip and visit this awesome place. We can offer a full-day tour to Iguazu Falls.
Book the full-day tour to  Iguazu and you will have the chance to enjoy one of the most beautiful natural attractions in South America, declared by Unesco as World Heritage and one of the New-7-Wonders of Nature.
We make all the necessary arrangements to organize "the perfect day tour" with your requirements of time, starting from your hotel. We pick you up, transfer to the airport in Buenos Aires, or Sao Paulo or Rio de Janeiro, or maybe from some pier. Many of our clients came on a cruise, and enjoy this full-day tour with us. The guide will speak fluent English and he/she will be waiting for you at the airport in Iguazu to take you to the park and making the best use of your time there.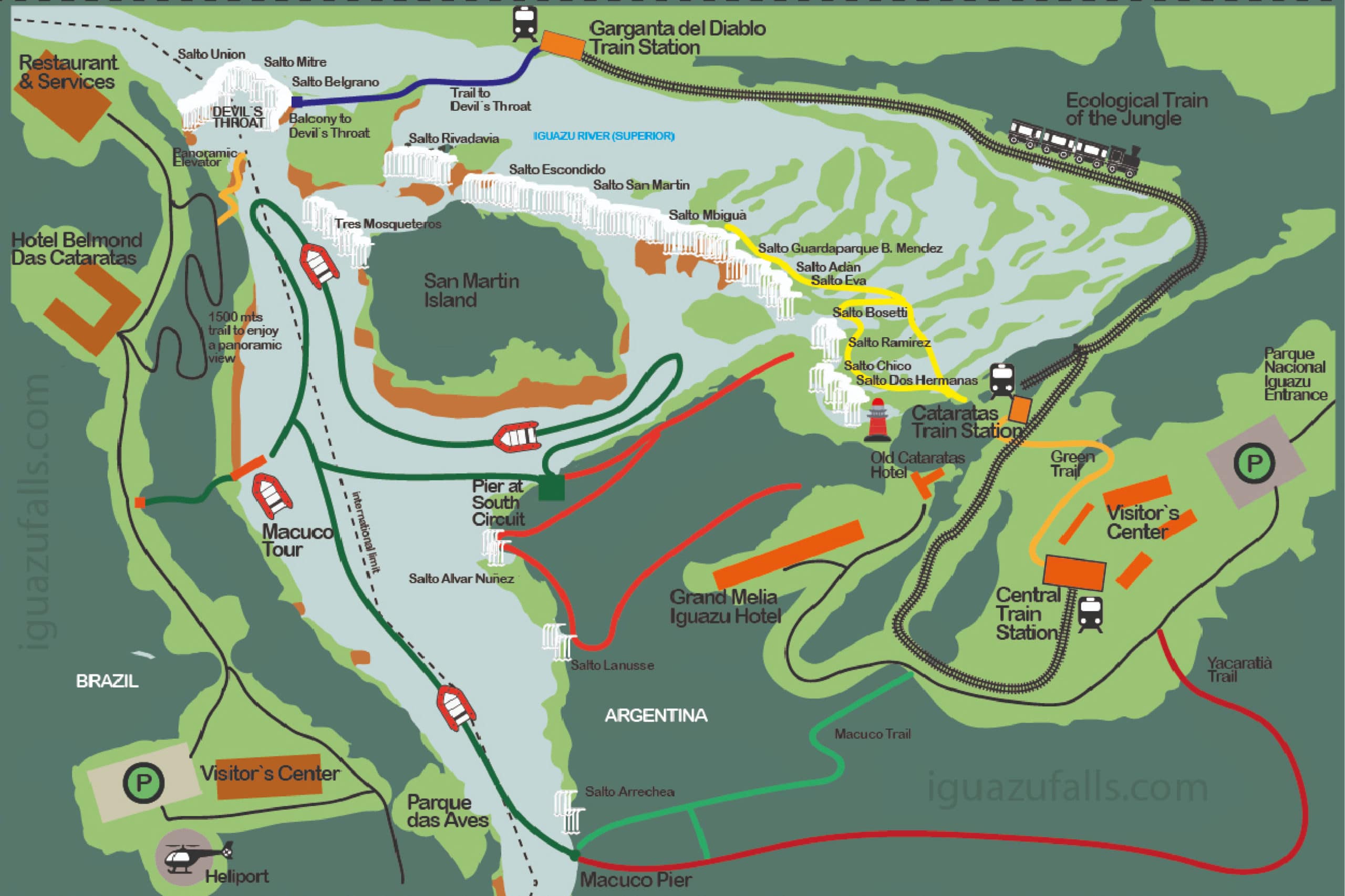 IGUAZU FALLS: FULL-DAY VISIT. WHAT`S INCLUDED
Ok, I told you that everything is included, but what`s exactly included in the program:
We include:
What else? Well, a surprise of course. Waiting for you on arrival.
For more information about Iguazu Falls, just visit our website www.iguazufalls.com or email info@iguazufalls.com 
For a day tour to Iguazu Falls, just visit our link: https://iguazufalls.com/tours/one-day-trip-iguazu-falls/ 
Thank you!